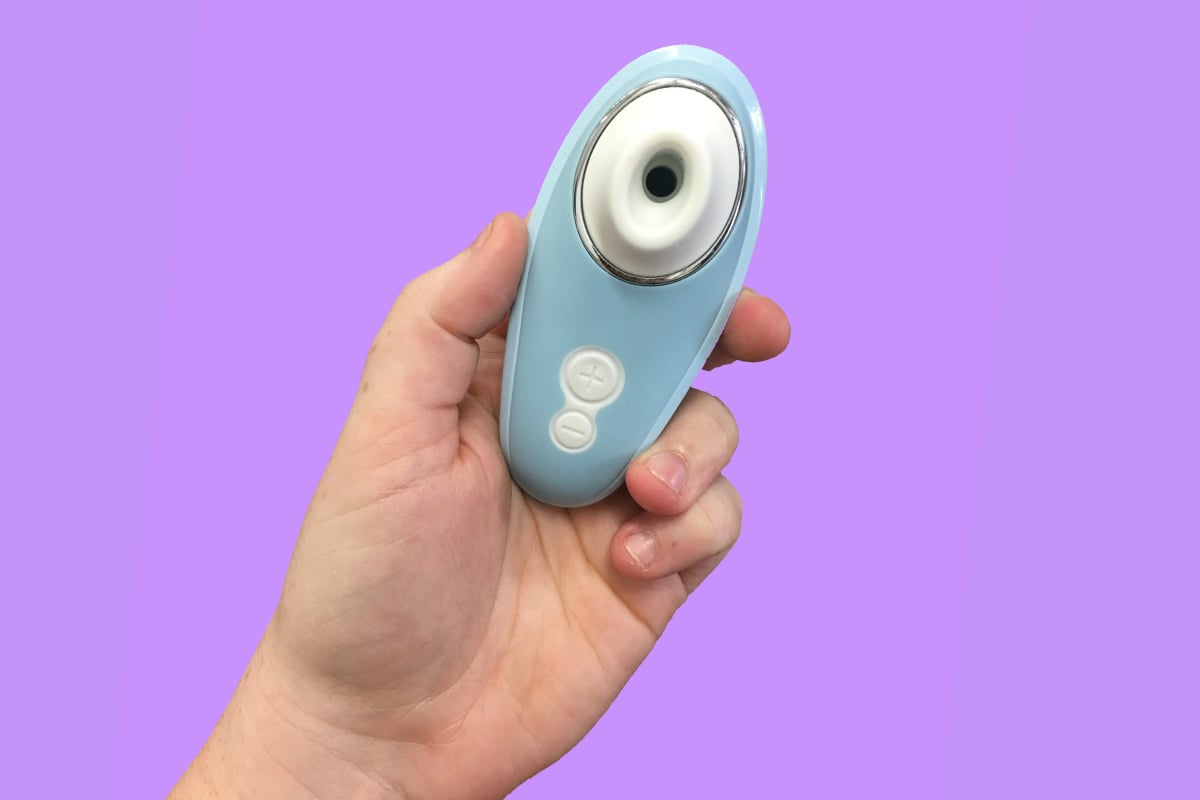 I'd like to start off this piece by saying I'm not entirely sure I have a G-spot.
I'm sure she/he/it is in there somewhere, but, for the time being, I happily rely on clitoral stimulation to orgasm. I'm not the only one, either. According to Lovehoney, an online sex toy retailer, 70 to 80 per cent of you do too.
My search for the ultimate clitoral sex toy that's not my hand led me to the exciting world of clitoral suction toys. How I've only just found out about these now is a travesty.
A quick recap of clitoral suction toys: unlike the classic Rabbit shaft-style vibrators that invariably look like penises, clitoral suction sex toys feature a small throbbing vortex-esque opening to put your clit into. These kinds of sex toys (mostly) don't involve putting anything inside your vagina, instead making your clitoris the star of the show.
Side note – we tried the 50 Shade of Grey vagina balls to see if they're all they're cracked up to be, post continues after video.
Naturally, I wanted to try a clitoral suction sex toy, so I promptly nabbed myself a Womanizer Liberty, $149. According to the website, users should "get ready for takeoff". According to user reviews, I should prepare to have an orgasm in 60 seconds.
Bit arrogant, but alright.
The first thing to note about the Womanizer Liberty is, it doesn't look like a sex toy. The toy itself is about the size of your palm and comes in a choice of baby blue, red wine, pink rose and lilac with a curved, magnetic case, stimulation heads in two sizes and a magnetic pin USB charging cable.
If you were so inclined to have it sitting on your desk or on the kitchen bench, the space-age pod-looking thing could be anything. Is it a portable charger? Is it stapler? A computer mouse? A foot massager?
Only you need know it is indeed a massager, but for your clitoris. Actually, it's more like what you'd get if a teeny, tiny vacuum and a hand-held back massager had a sex toy baby. Don't worry, it's not an actual vacuum and no, it won't suck your clit off.