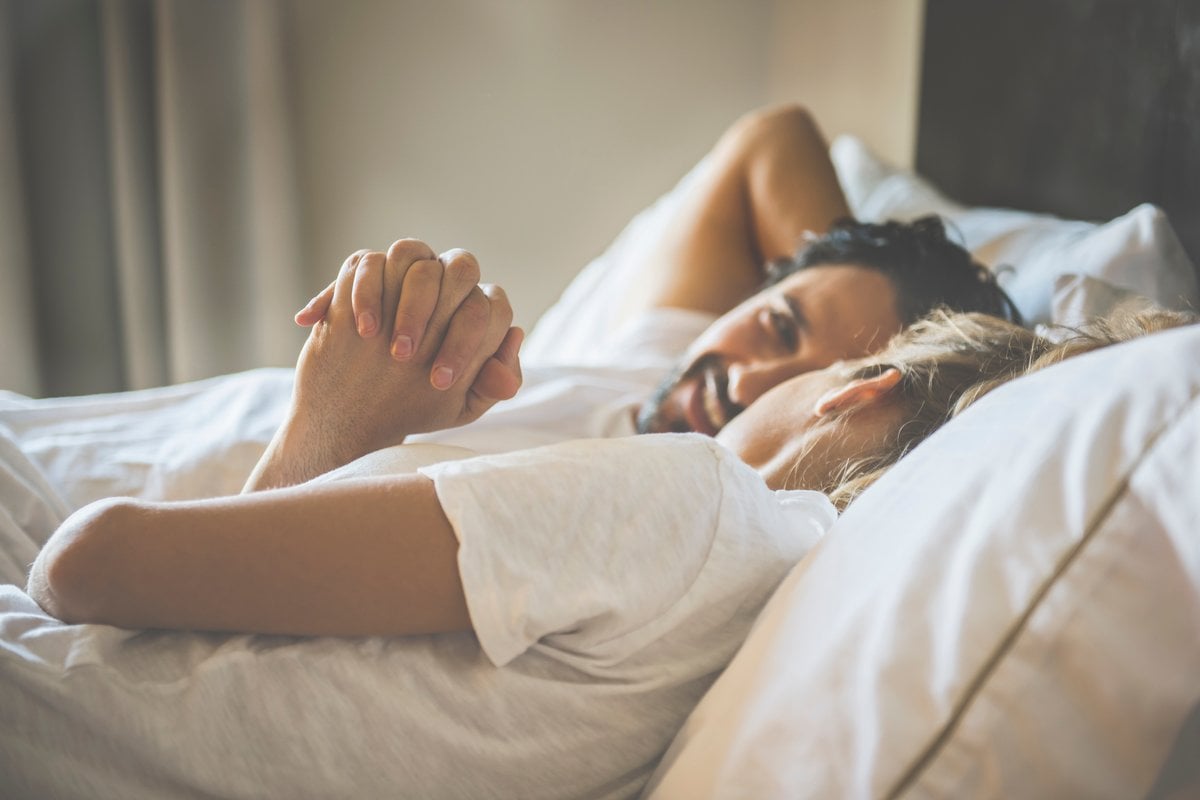 The last time I was single – way back in 2011 – bodycon dresses were still in fashion, Julia Gillard was still Prime Minister and Netflix didn't exist in Australia (let alone 'Netflix and chill'). 
I was 18 when I met and moved in with my ex-partner in Melbourne. Ten years, several moves and a big chunk of adulthood later, it's all over. 
We split up at the start of the year and every aspect of my life has changed, not least: my sex life. 
Watch: How often are women having sex? The juiciest results from the Mamamia Sex Survey. Post continues after video.
My ex and I had had nice, vanilla, hetero sex. Until we didn't. Until it dried up and ceased to exist no matter what lingerie I wore, no matter how dirty I talked, no matter how hard I tried. 
Before we called it quits, we were having sex once every couple of months, and it was the same routine we'd done for the past decade: him on top, me on top, him satisfied, me not. 
Sex was a chore, an obligation, something to tick off the to-do list. There was no spontaneity or passion. 
We'd never experimented with toys or role-playing, hadn't watched porn together, or even really talked about what we wanted. Foreplay was obligatory, oral was out of the question, and my self-esteem was at an all-time low. 
As you can imagine, re-entering the dating scene after a decade with the same person was... how should I put this... eye-opening. Spoiler alert: the game has changed.
In the last few months, I've downloaded, deleted and re-downloaded all the apps. For the most part, I've had fun experiences as a strong, independent woman who don't need no man (but wouldn't mind shagging one).