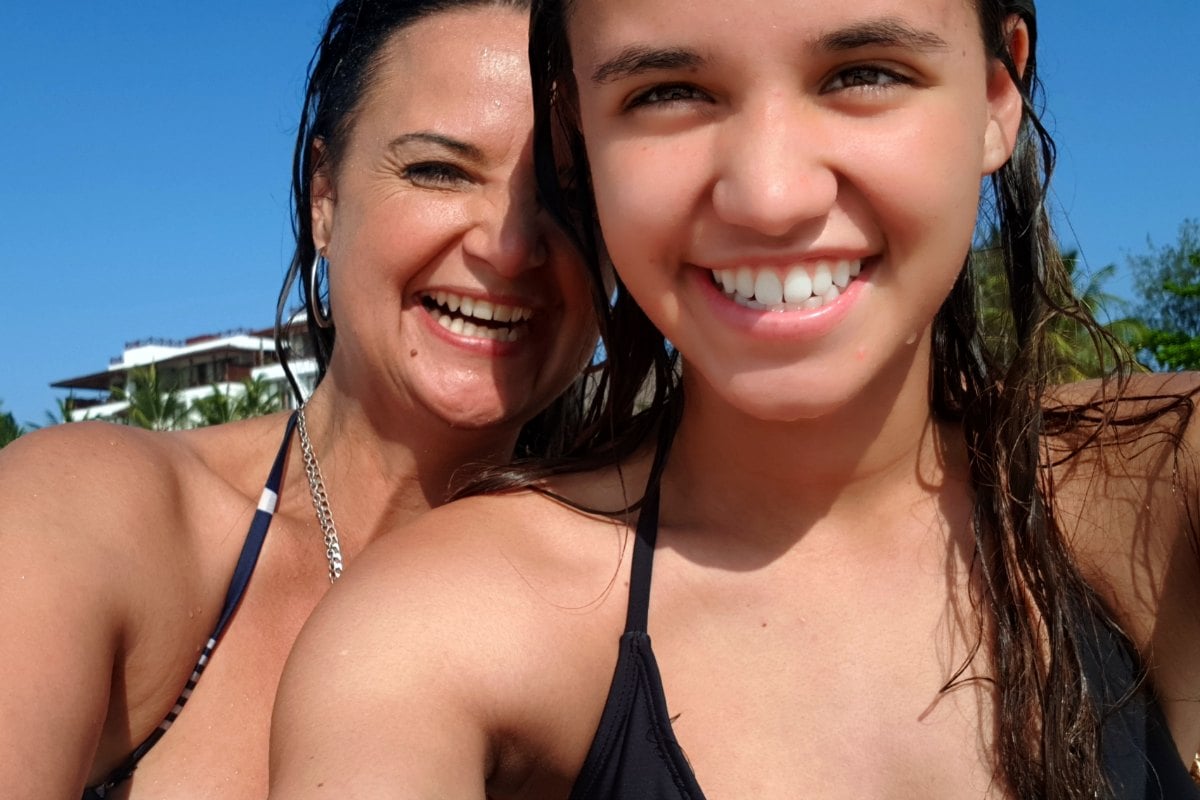 When I started having sex, I didn't know much about it.
My mother had given me "the talk," but her version was mostly about birth control and how sex is something two married people do because they love each other.
The other stuff she covered by giving me a book about sex and leaving me to my own devices. I read through it and was just confused.
It described sex as a man putting his penis inside a woman's vagina and then "they move back and forth."
Samantha X of how to have better sex. Post continues below.
That was supposed to teach me about thrusting, but what I pictured at the time were two people connecting genitals and then shimmying sideways for a while.
Thank heavens I discovered porn and saw what sex really looked like, or my first time having sex could've been even more awkward than it was.
The rest of my sexual education consisted of a dog-eared erotic novel I hid in my bedroom and some misinformed comments from other virgins my age.
Needless to say, that didn't really prepare me for anything.
In fact, the first time I tried to have sex, it didn't even work. I didn't shimmy, at least, but I still had no idea what I was doing or how my body was supposed to work.
I also put up with too much sh*t in my first relationships because I had to feel my way through this whole sex, love, and romance thing. No one had taught me better.
And that is really just the tip of the iceberg when it comes to all the mistakes and f**kups I made and the red flags I missed.
After that, I hit adulthood running. I was shacked up with someone I was sure I would marry (and I did). My sex life wasn't smooth by any means — I dealt with vaginismus, a crashing libido, and a sexless marriage — but at least I had someone who respected me and knew how to make sex really enjoyable.
I could leave all the stuff I went through as a teenager in the past and not worry about it anymore.
But then I had kids.
Now that I'm raising two daughters, I can't stop thinking about my teen years. I don't want them to have to go through the same things I did.