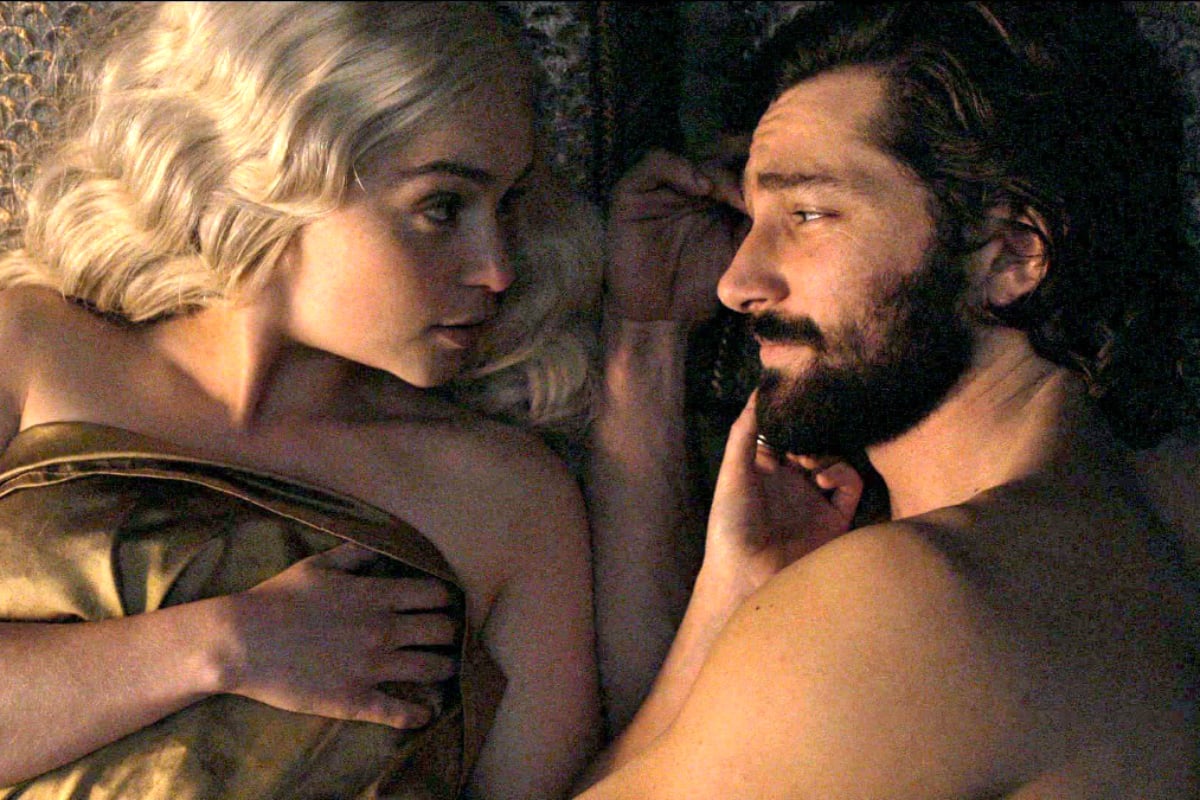 The Game of Thrones sex scenes are definitely what you'd call… problematic. Over the course of eight seasons, we've witnessed a pretty broad spectrum of messed up sex.
There's blatant objectification of women, some really sh*tty violence and, of course, the incest. There's also been cases of rape and statutory rape masquerading as sex.
(If you're not a fan, you're definitely going to wonder where the heck we're going with this.)
BUT… there have also been lots of intimate and downright steamy sex scenes, too. As the show reaches its climax (ha), let's take a look at the best sex scenes of Game of Thrones.
Psst, want to debrief on the latest Game of Thrones? We've got you covered. Post continues after audio.
Ygritte and Jon Snow.
Be still my beating heart. The scene where Ygritte and Jon Snow finally get it on is perfect for so many reasons. Mainly because Rose Leslie and Kit Harington were properly falling in love on set. <3
Ygritte, after taunting Jon for the whole 'celibacy oath' he took to be in the Night's Watch, is very pleasantly surprised by his abilities. And what he can do with his tongue. They also get to do it in a nice cave, complete with waterfall and lots of sexy furs. Ideal.
Daenerys and Khal Drogo.