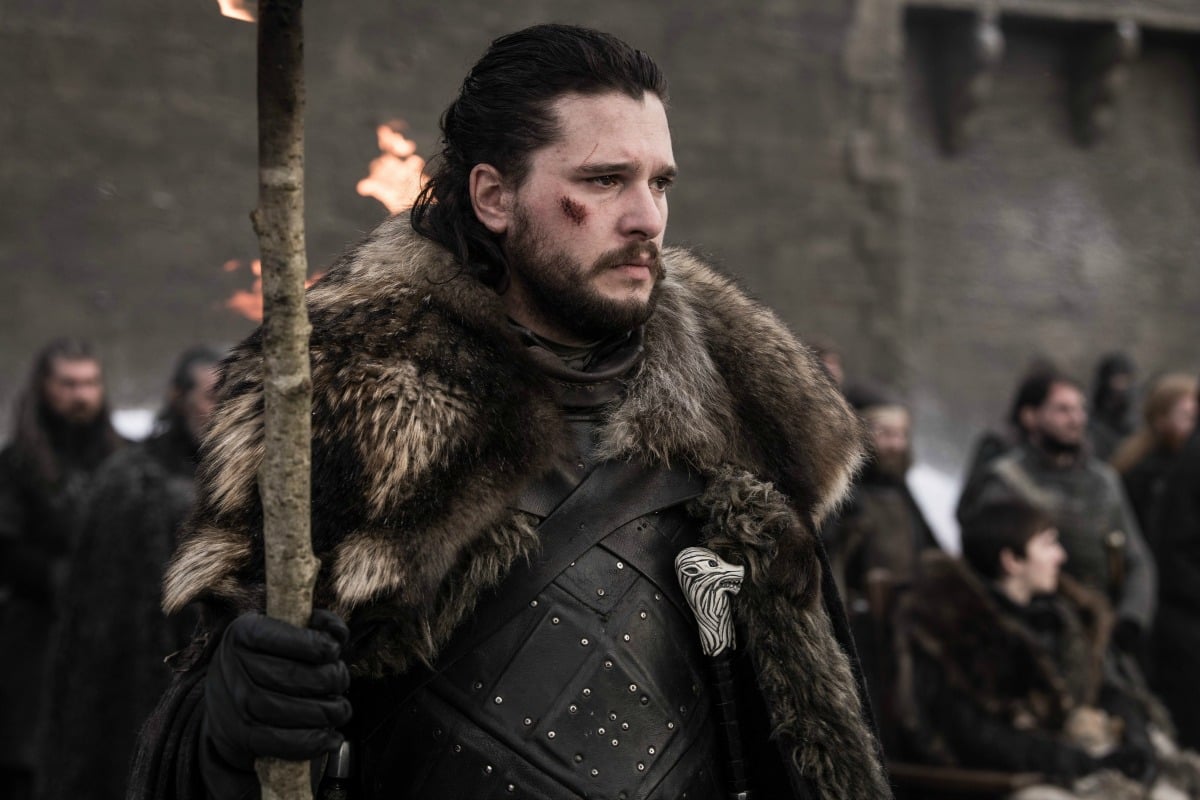 Warning: This recap contains A LOT of spoilers for Game of Thrones season 8 episode 4. If you're not caught up on the latest episode, bookmark us and come back once you're ready to properly debrief.
Shhh.
Game of Thrones is back for yet another week and there's good news.
You see, we actually don't need night vision goggles to watch this episode. Thank god.
We open on Winterfell at the biggest funeral in Game of Thrones history and it's… traumatic.
Sansa is saying goodbye to Theon and Dany is saying goodbye to Jorah and FFS, I'm already far too emotional to deal with all of this.
But there's a positive.
Somehow, against all odds, Ghost is alive. I REPEAT GHOST IS ALIVE.