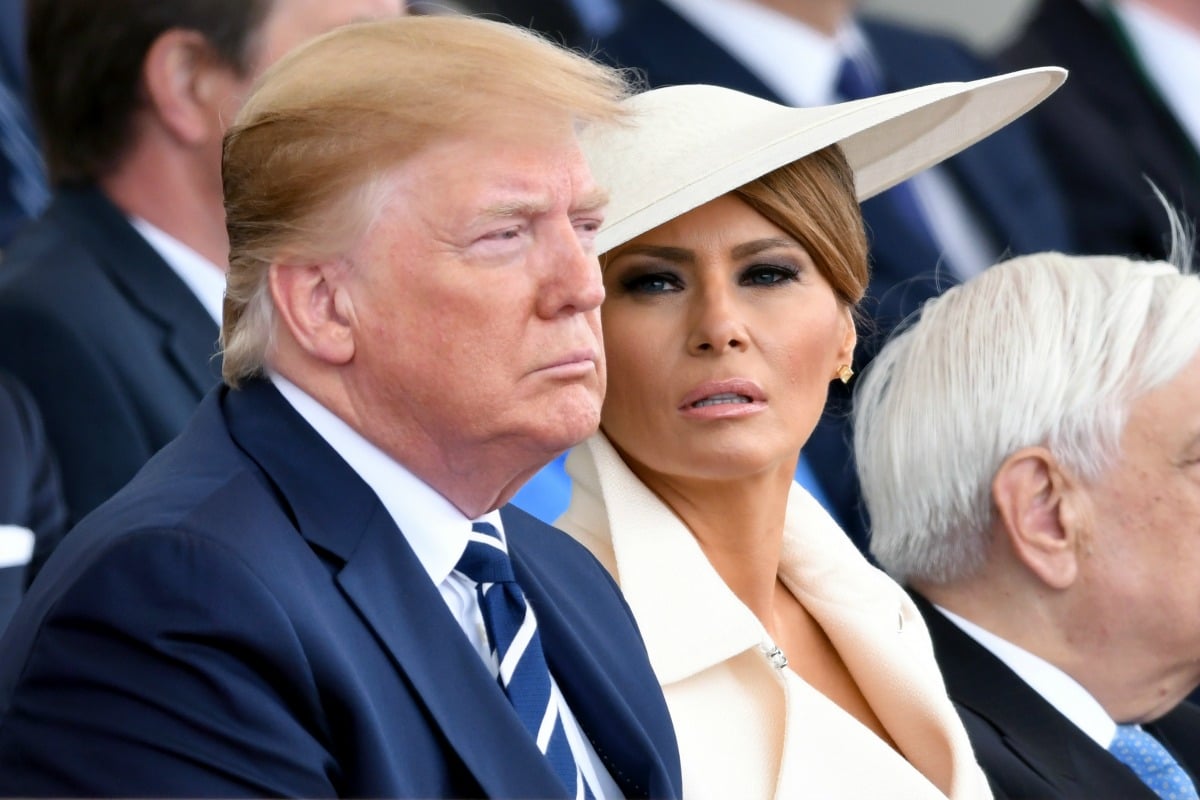 When Melania Knavs travelled from Slovenia to New York City to pursue a career in modelling in the '90s, she never would have dreamed that she would one day become the first lady of the United States.
In September 1998, however, Melania met Donald Trump at the Times Square night club the Kit Kat Club during Fashion Week.
At the time, Melania, who was 28, was wary of entering a relationship with the 52-year-old man who was widely considered to be a 'womaniser'.
But after giving the famous real estate mogul her phone number while Trump's date was in the bathroom, the pair soon began a relationship and seven years later, they married.
Side note – here's just some of the great protest signs from Trump's 2018 visit to the UK. Post continues after video.
Today, Melania Trump is the first lady of the United States.
But according to a newly released book, the marriage between the Trumps might not be exactly what it seems.
In his highly anticipated second book, Siege: Trump Under Fire, journalist and author Michael Wolff alleged that the couple have a "non-marriage", which is simply "rolled out for the cameras".
The new book, which has been widely criticised by both sides of politics, also claims that the couple live largely separate lives and that their marriage is much like a "Katie Holmes-Tom Cruise deal".
"I never saw any evidence of a marriage," Steve Bannon, the director of Trump's 2016 presidential campaign and a former advisor said in the book.
He also claimed that when Melania was mentioned, it "drew a puzzled look from Trump as if to say, 'How is she relevant?'"
The book also alleges that the couple sleep in separate bedrooms in the White House, although it's also believed that Melania is rarely there as she has "established a separate life for herself".