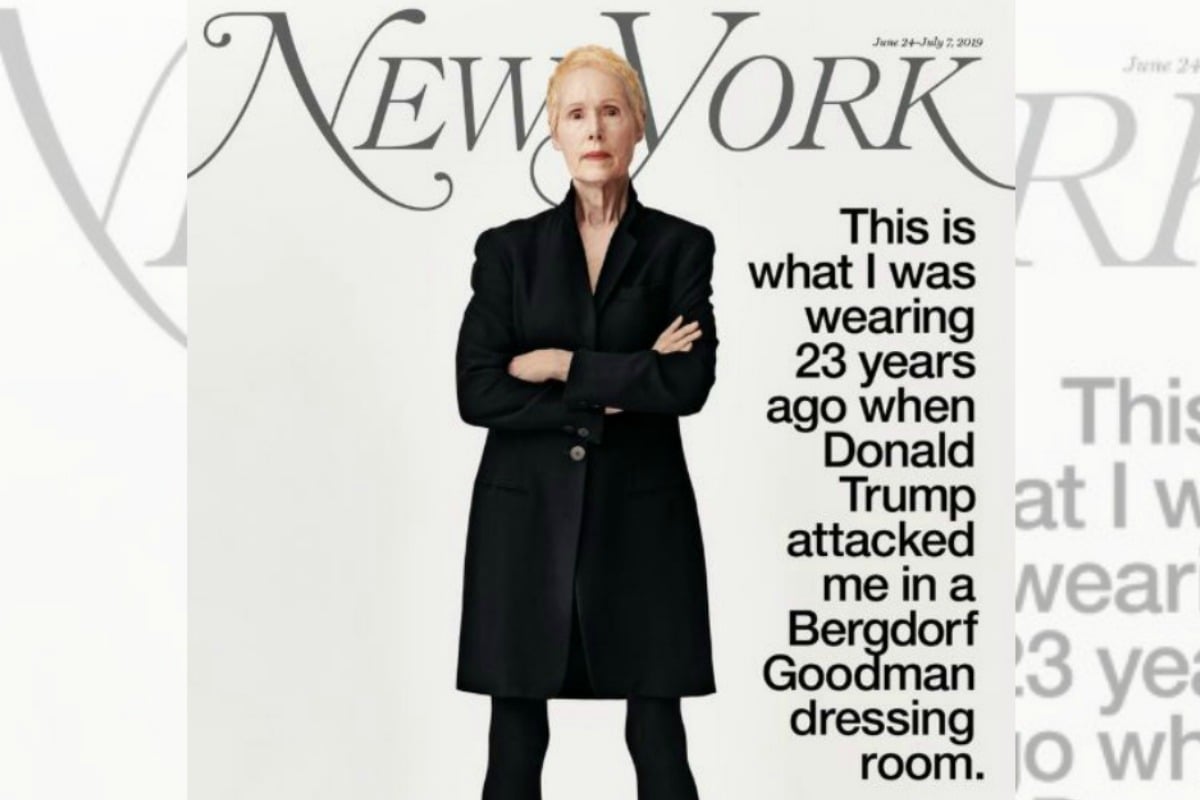 "My last rich boy pulled down my tights… My last rich boy was blond. He grew up to be the president of the United States."
On Friday afternoon, E. Jean Carroll became the 22nd woman to accuse US President Donald Trump of sexual misconduct.
In an excerpt for her forthcoming book, What Do We Need Men For?, published in New York Magazine, the advice columnist describes an encounter with Trump in the New York City department store Bergdorf Goodman in late 1995 or early 1996.
Read "Donald Trump, My Attacker, and Other Hideous Men," an excerpt from E. Jean Carroll's "What Do We Need Men For? A Modest Proposal" https://t.co/AfmgdwTfoL pic.twitter.com/SwBgM8Ui0g

— The Cut (@TheCut) June 21, 2019
After recognising her as "that advice lady", Trump asks Carroll to help him pick out a gift for a "girl".
They both walk into the lingerie section when a dressing room door is closed.
"He lunges at me, pushes me against the wall, hitting my head quite badly, and puts his mouth against my lips," she recalls.
Shocked, and attempting to politely deflect the situation like so many women before and after her, she laughs as she tries to shove him away.
"He seizes both my arms and pushes me up against the wall a second time, and, as I become aware of how large he is, he holds me against the wall with his shoulder and jams his hand under my coat dress and pulls down my tights," she writes.
Carroll goes on to relay how in the "colossal struggle" that ensued, Trump unzips his pants and pushes his penis "halfway – or completely, I'm not certain – inside me".
After she manages to "get a knee up high enough to push him out and off", Carroll runs out of the dressing room and flees the department store.