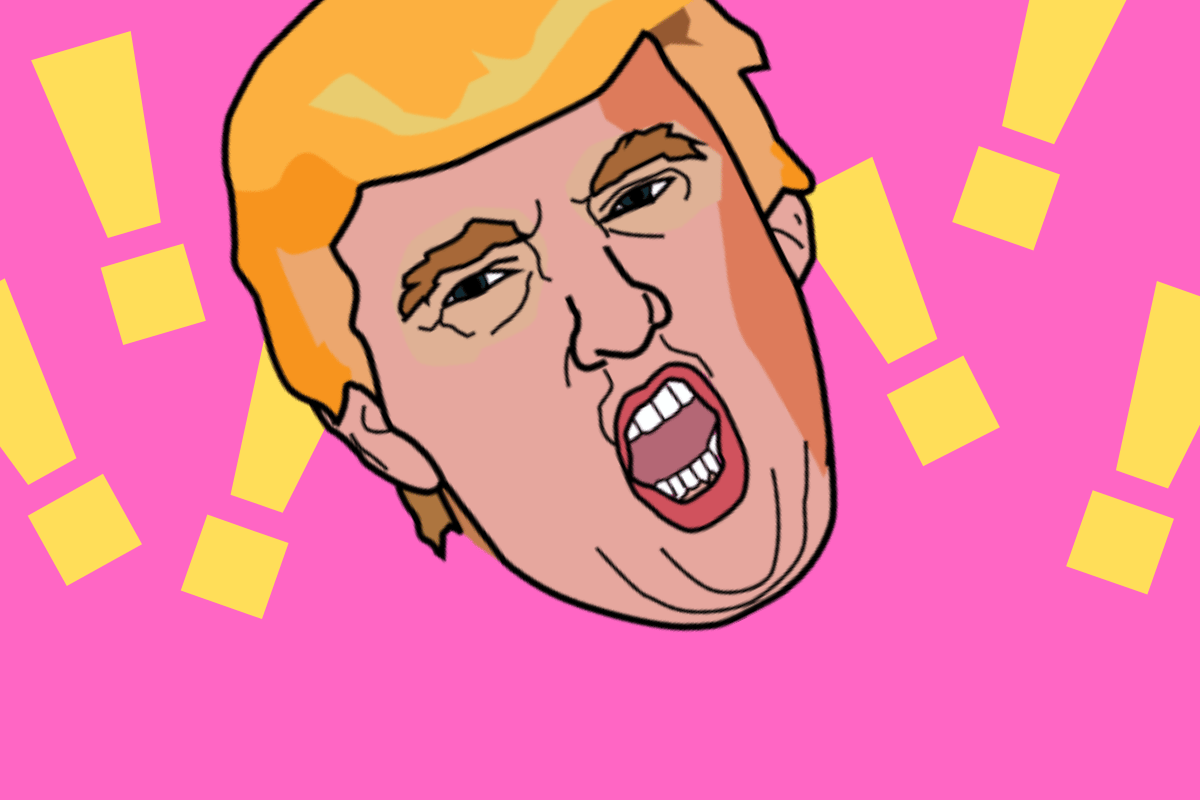 When describing the narcissism of Donald Trump, Dr John Gartner compares him to a malignant tumour.
Because Trump, like many politicians, is a narcissist, according to psychologists. But they also believe he is a malignant narcissist, and that is so much worse.
Dr Gartner is a US psychologist and one of the contributors to 2017 book The Dangerous Case of Donald Trump, which contains essays from 27 psychologists, psychiatrists, and mental health professionals on the "clear and present danger" that US President Donald Trump's mental health poses to the "nation and individual well being".
Listen to Mamamia's daily news podcast The Quicky on Donald Trump and narcissism. Post continues after audio.

He is also the president of Duty To Warn, an association of mental health professionals who believe Trump is psychologically unfit for office.
Consequently, these professionals have deviated from the American Psychiatric Association's Goldwater rule, which holds that it is unethical for psychiatrists to give professional opinions about public figures without examining them in person.
Speaking to Mamamia's daily news podcast The Quicky, Dr Gartner explained that the experts believe that in the case of Trump, their duty to warn – where they can break confidentially if there is a clear danger to a person – is greater than the Goldwater rule.