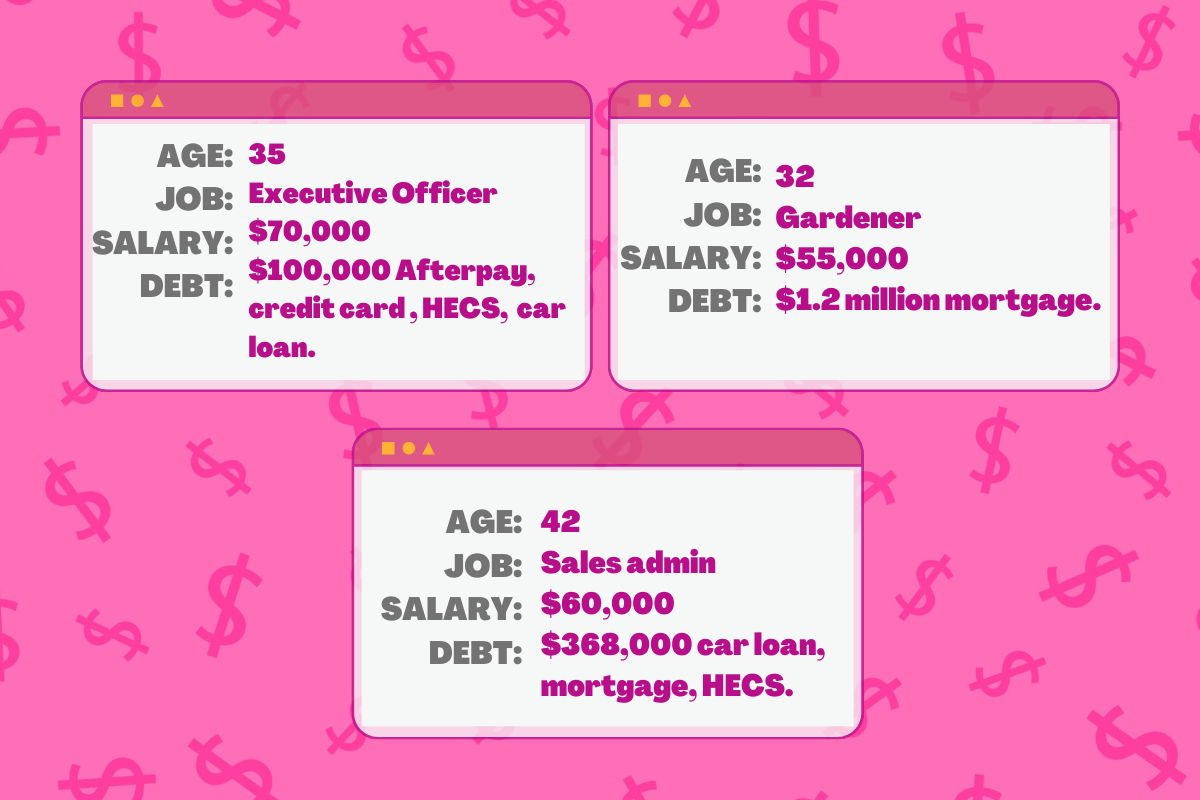 Many of us have been spending big in the lead up to Christmas, perhaps ticking up a few credit card bills along the way. But according to 2021 data, Australia is now reported to have some of the highest personal debt levels in the world - even outside of the Christmas season. 
The Mamamia Money Survey reflects a pretty similar attitude. According to the survey data, 68 per cent of respondents said they have debt in some capacity. 
So, we decided to ask those respondents to share their debt stories and current circumstances. We have also pieced their completely candid and anonymous responses together with a little intel on their income, job and lifestyle.
Here's what they had to say.
Watch: 5 money lessons your parents told you, that you should probably forget. Post continues below.
How much debt do you have currently?
A 33-year-old lawyer working in the resources industry earning $111,000 per year, currently has $90,000 sitting in her savings. She is living in a share house and tries to add $2,000 into her savings each month, but she's also paying off her remaining $14,000 of HECS/HELP debt.
A 34-year-old teacher earning $103,000 per year, is married and living with her partner, has a mortgage of $650,000.
A 20-year-old editorial assistant in the media sector earning $55,000 per year, is single and living with friends, has a HECS debt totalling $73,650. 
A 35-year-old acting executive officer earning $70,000 per year, is married and living with her partner, has Afterpay debt, credit card debt, HECS debt, a car finance loan all totalling $100,000.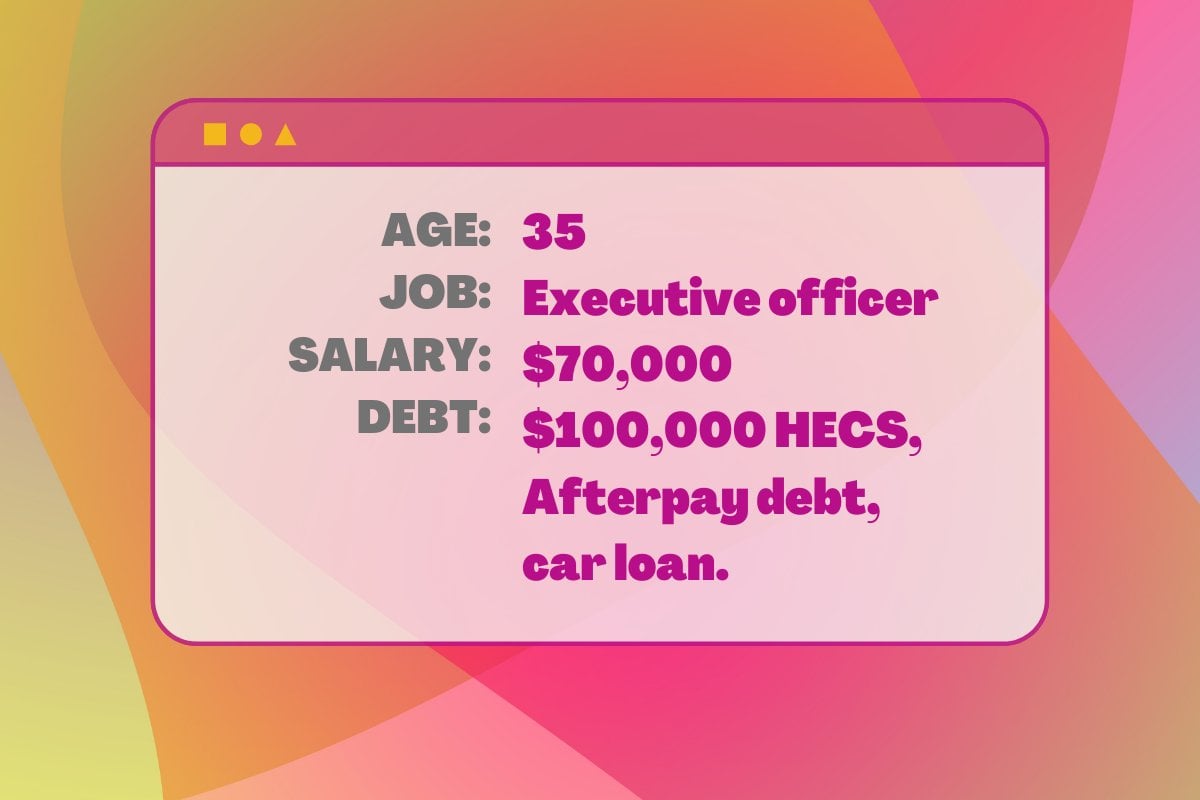 Image: Mamamia.