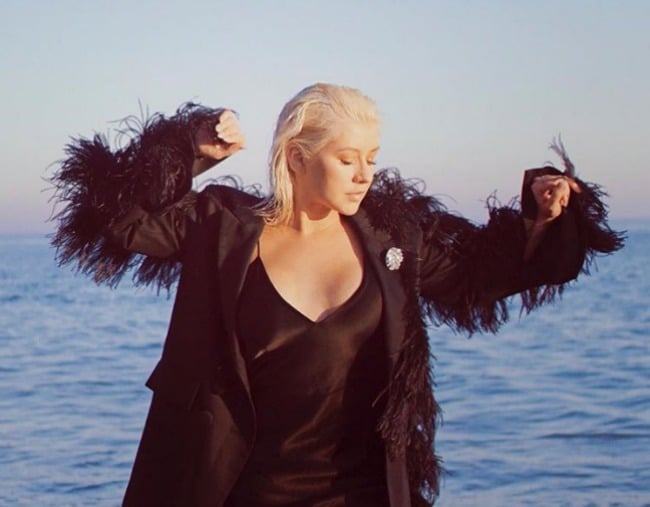 1. Christina Aguilera has a new album out and we now know exactly what her nipples look like.

She's never been shy, but now Christina Aguilera has turned things up a couple of notches as she gets to work promoting her new album, Liberation.
In a series of promo photos for the album, the 37-year-old singer appears not only with minimal makeup on, she also appears with minimal clothing on.
In one photo shared to her Instagram, Christina can been seen sitting on a beach in a sheer apricot-coloured pantsuit – sans bra.
Speaking to The Sun, Christina talked about the inspiration behind her, uh, natural look.
"I just felt it was time for myself to be liberated, to inspire others to have their own voice, to feel empowered," she told the British paper.
Fair enough.
2. The People are not here for Elle Macpherson's 'summer body hack', thank you very much.
Elle Macphersonleft British TV viewers fuming after she shared her secrets to getting an ideal summer body.
As reported by The Fix, the 54-year-old Aussie supermodel was appearing on British breakfast show, This Morning, where she admitted she'll sometimes replace dinner with just a protein shake.