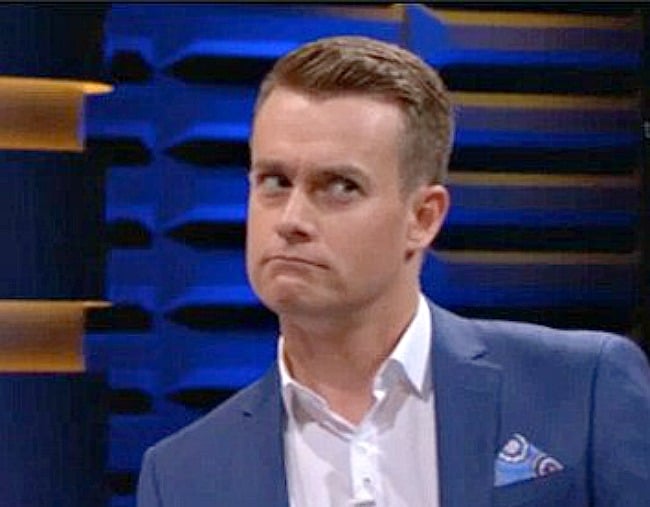 Things are looking up for Grant Denyer. The motor racing driver turned television presenter was last night nominated for the 2018 Gold Logie, and already betting agencies have him pegged as the second-favourite to take home the statue (behind The Living Room's Amanda Keller).
Pretty impressive. Especially considering the 40-year-old doesn't actually have a TV show anymore…
It's a teensie little detail that's been raising eyebrows, with some – including the former Family Feud host himself – noting the slight, erm, awkward nature of his nomination for Gold (a.k.a The Most Popular Personality on Australian Television).
"Absolutely blown away to be nominated for Gold Logie. Now [if only] I still had show to promote," he wrote on social media.
"The nomination is such a wonderful send off for Family Feud and all the spectacular people who work on it."