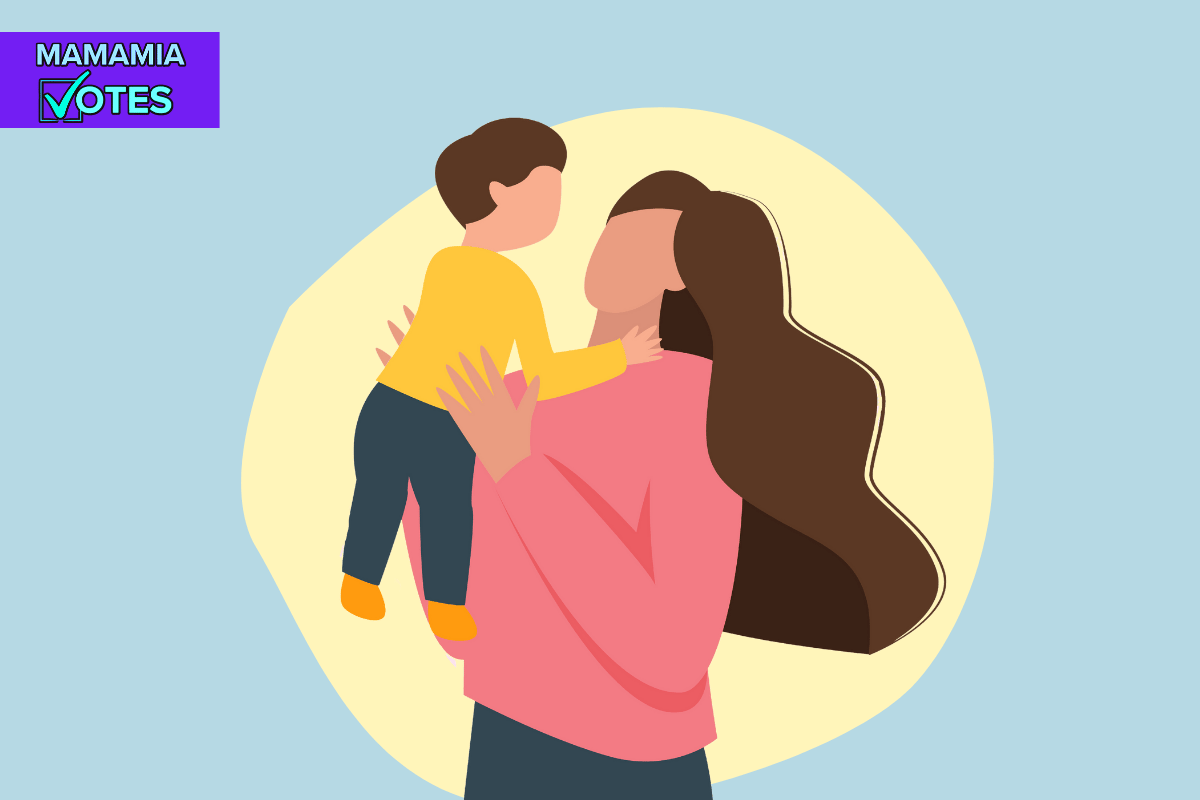 To keep up to date with the federal election campaign as we head to the polls to vote on May 21, visit our election hub page. There you'll find analysis, explainers and all the results of our Mamamia Votes survey. 
With the cost-of-living rising, childcare remains a major issue affecting Aussie families right now. 
Not only are parents reaching further into their pockets than ever before, but childcare costs are getting in the way of women's participation in the workforce.
So with the election just a few days away, it's no wonder childcare is a top issue on the minds of Aussies.
According to our Mamamia Votes Survey around 14 per cent of the over 5,000 people surveyed said childcare was one of the main issues affecting their decision at the polls.
Watch: Opposition Leader Anthony Albanese talks childcare on ABC's 7.30 report. Post continues below.
Here's a quick rundown on where the major parties stand on the issue.  
The Coalition. 
Prime Minister Scott Morrison says the Liberals have a "responsible and affordable policy" on childcare.
"What we don't do is go and promise the world when you know you can't pay for it. If you go to 90 per cent childcare for everybody that is a policy that all Australians are going to have to pay for," he said at the final leaders' debate last week.
If re-elected, the government will invest around $11 billion in child care during 2022-23.
Here's a look at their policies: