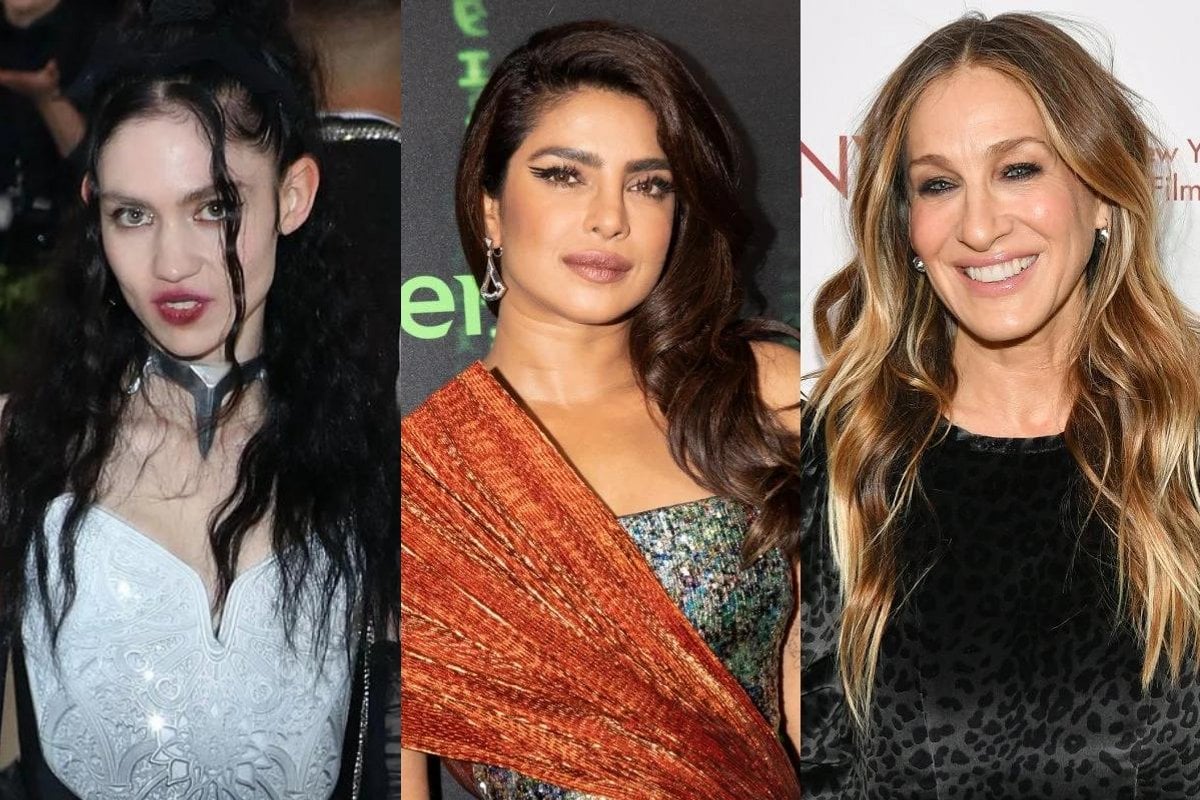 There are many ways to welcome children in 2022, including through IVF, surrogacy and adoption. 
Surrogacy refers to an arrangement where a woman becomes pregnant and gives birth to a child for a couple or person. 
There are two types of surrogacy: 
1. Gestational surrogacy, when the surrogate has a fertilised embryo transferred into her and therefore has no genetic contribution to the child they're carrying. This is the most common type of surrogacy in Australia.
2. Traditional surrogacy, when the surrogate provides the egg, therefore contributing genetics.
Here are 14 celebrity parents who welcomed children via surrogacy.
Grimes and Elon Musk
Musician Grimes has opened up about the birth of her second child, Exa Dark Sideræl Musk, in an interview with Vanity Fair.
The musician shared that after a "scary" pregnancy with their first child, the couple feared serious complications. So, they welcomed their second child, a daughter, secretly via surrogate in December 2021. 
"He [son, X AE A-XII] was pressing on my nerves, so I kept collapsing," she said of her first pregnancy. 
"I took a few steps and collapsed. It was kind of scary, because you don't want to fall a lot when you're eight months pregnant. So I would just crawl to the bathroom and crawl back or whatever."