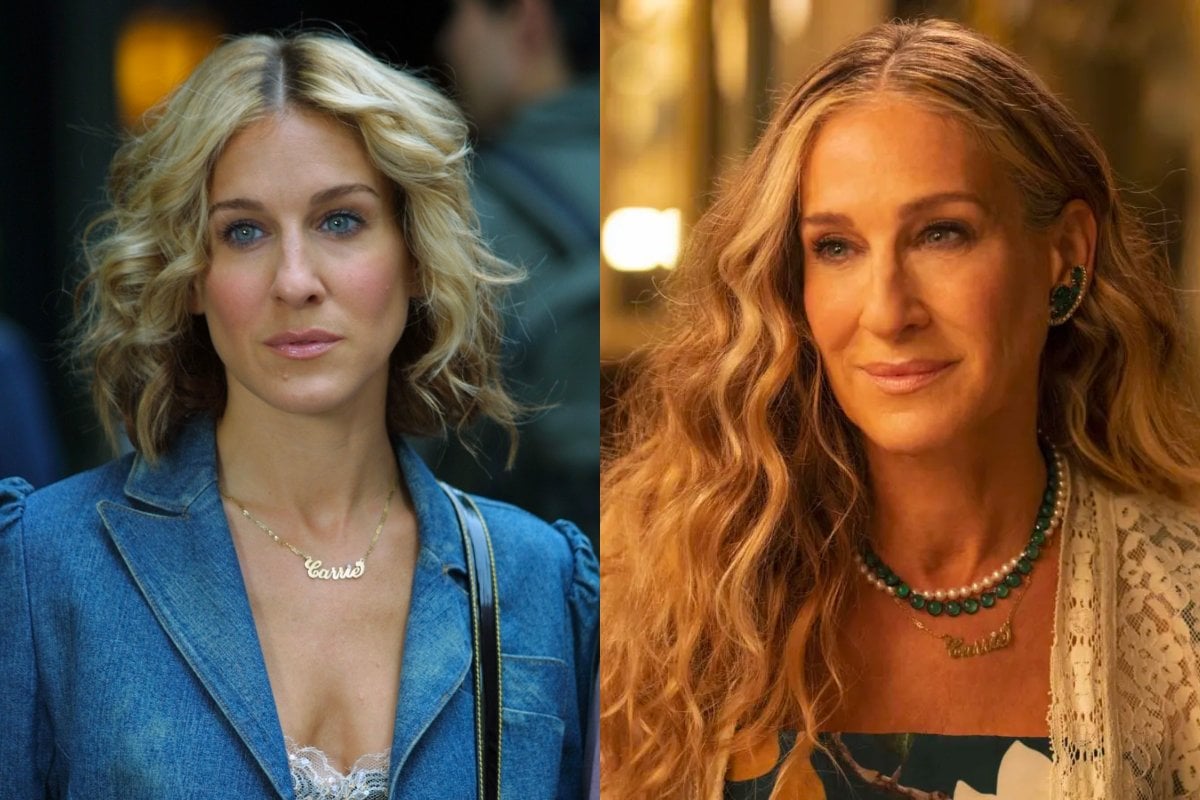 Each week for the past few months, my friend Bec and I have an argument over text about someone who doesn't exist. Carrie Bradshaw may be a TV character but for a generation of women who feel like we've known her for decades, she inspires strong feelings.
The argument we have most weeks is broadly that Bec wants Carrie to be happy and end up with Aidan and I think Aidan is incredibly dull and also that Carrie is annoying. I've felt this way through all of the second season of And Just Like That. In this week's episode (The Last Supper, part 1), Carrie's appalling behaviour reached a new low and even Bec has joined in my despair.
Carrie has always been a main character. Not just the actual main character in Sex And The City and its sequel, And Just Like That, but in her energy. Carrie Bradshaw is the definition of Main Character Energy. New York, her friends, men... they all orbit around her like the sun and she is always startled when there is any kind of disruption within her solar system.
Watch: The fashion trends Sex and the City predicted. Post continues after video.
Money? Big's wife? The emotional needs of literally anyone other than her? Annoying. And yet we've come to accept her for her unrelenting self-focus, mostly because she's always been framed as the protagonist of this story and we love hanging out in her world. Until episode 10.