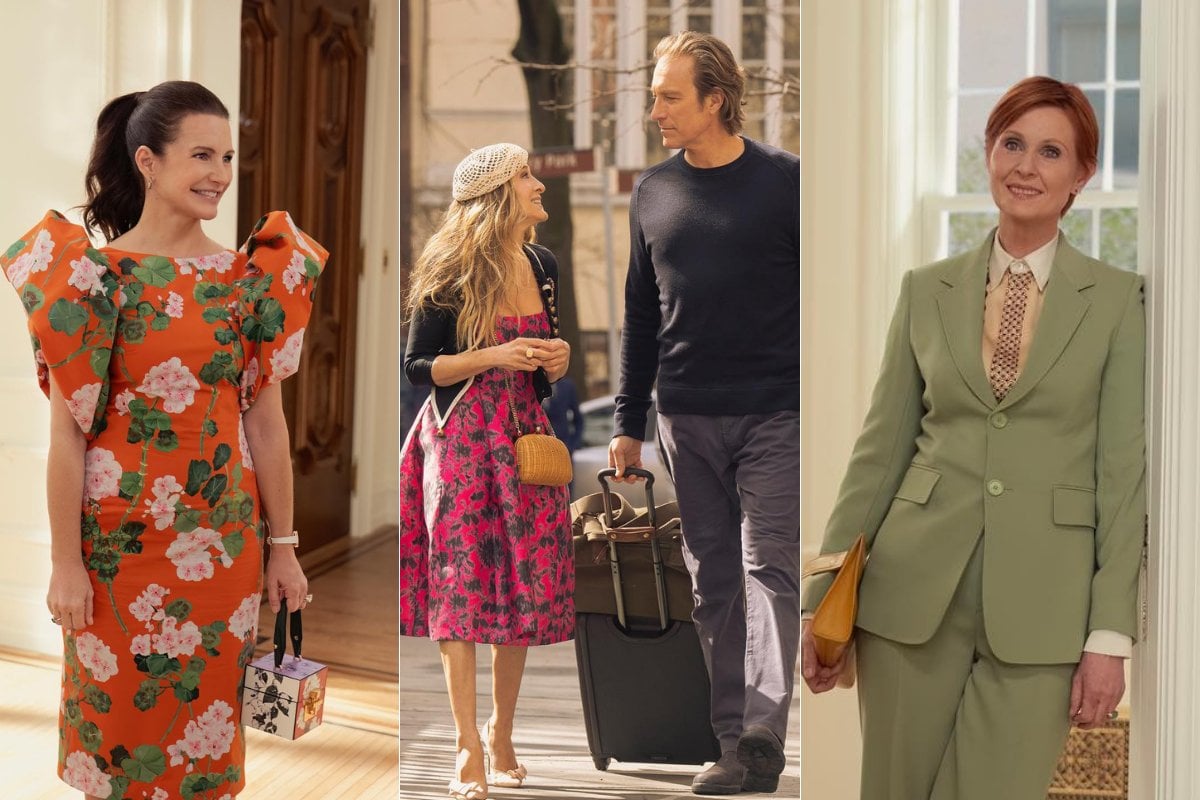 Carrie got a kitten.
If we need any further evidence of how And Just Like That has lost the plot, that is it.
Our Carrie isn't a cat person.
She's also, famously, not a dog person (Pete, anyone?), and although I am aware that humans change as they... mature (I am experiencing sudden-onset vegetable gardening) this is a plot point too far. Carrie doesn't want to take care of things, she is not a nurturer, and it's one of the very best things about her. Let the woman live.
But that damn cat is also a sign. A harbinger of what's to come.
Because if I was a betting woman, this is the final scene of And Just Like That, Season 2: Carrie, in her unspeakably beautiful new Gramercy Park apartment, wearing something fabulous. And alone, with her kitten. A "single girl" once more.
Watch: Carrie gets... a cat. Post continues below.
Of course, this time last week, I was convinced the season was going to end in marriage. And it's still an outside possibility that the Last Supper becomes a quickie wedding, tying everything up real nice with eternal also-ran Aidan, and slaying the ghosts of Carrie's apartment.
But the writers have put a quick kibosh on that probability with the timely insertion of something close to a realistic problem for a midlife father-of-three – Aidan's children don't want him to leave them.