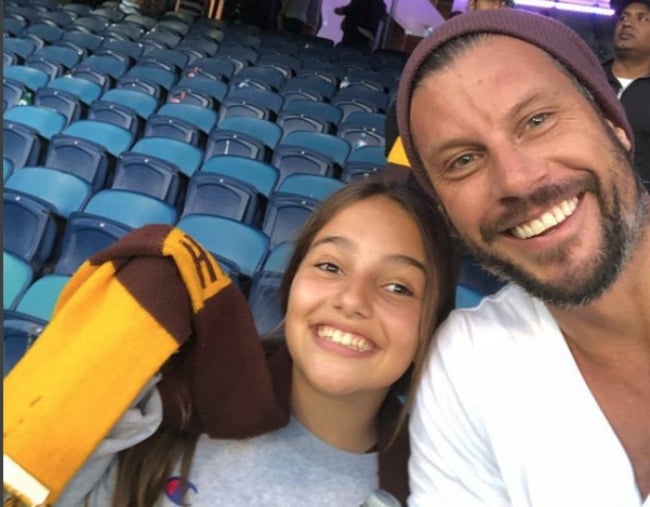 1. Sam Wood had his 'mind blown' when he discovered what stepdaughter Eve was having for lunch.
After Snezana Markoski won his heart on The Bachelor in 2015, Sam Wood has taken on the role of both father and stepfather magnificently.
But as with all those new to fatherhood, a few unexpected curve balls are sure to be expected.
Just last night Wood's 13-year-old stepdaughter Eve, who is Snezana's child from a previous relationship, admitted to her stepdad that she gets Uber Eats delivered to her school for lunch.
Posting a story to his Instagram, the ex-bachelor said he was "mindblown" at the teen's response when he asked what her school canteen was like.
'Eve to me: "Hmm…OK but most of us just get UberEATS delivered to school."'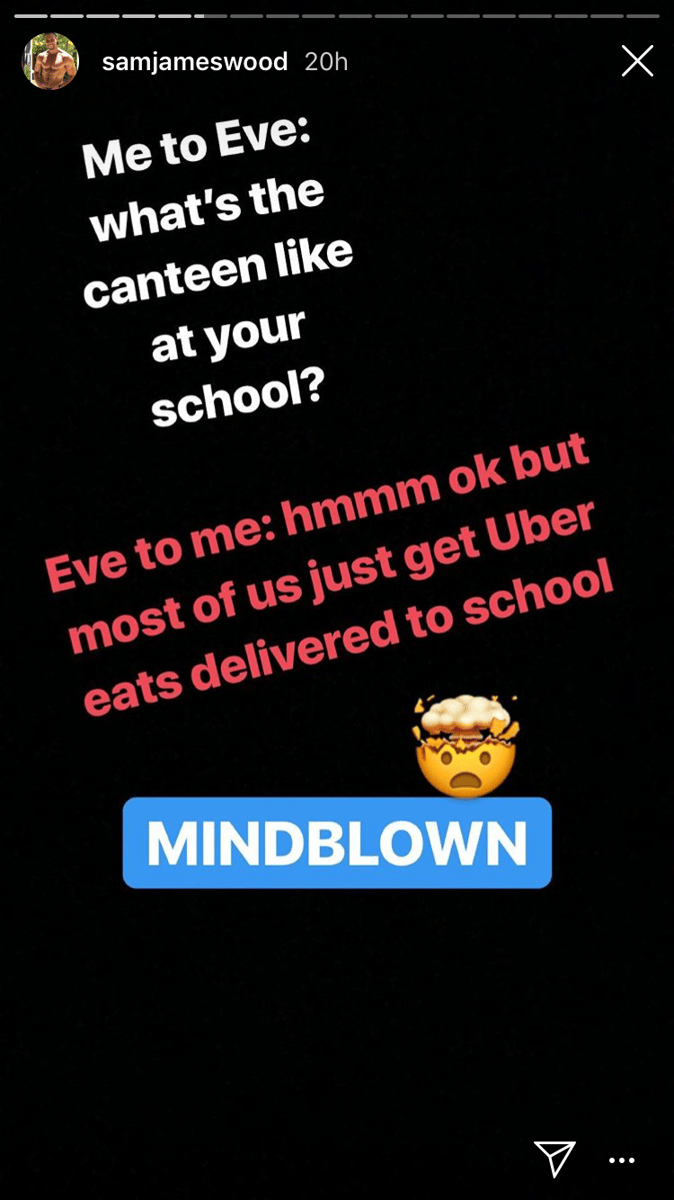 Ah, the joys and surprises of being a dad.
Since announcing Snezana as "the one" a mere two years ago, Sam has taken on a stepfather role to Eve, the couple have become engaged, and also welcomed their own daughter, Willow, in October 2017.
2. Carrie Bickmore contacted a woman asking to be friends. Her response was… harsh.
When Carrie Bickmore got back from her Hawaii holiday recently, she decided to try and do the impossible – reach out to a couple she had met on the trip who she knew as 'Jess' and 'Mike'.
No surnames. No phone numbers. Just 'Jess' and 'Mike'.
Luckily for Carrie, with the help of her radio co-host Tommy Little, they were able to track down Jess and get her on their Hit Network show Carrie & Tommy.
But when Tommy asked Jess if she'd like to be Carrie's friend, her response was very unexpected.
"I don't know, they were very nice but I don't know. We're pretty busy, we've got friends that we probably don't see as much as we'd like," Jess said.
The Project co-host was sad at first after hearing Jess' response, but she soon started to wonder if Tommy had pranked her.
Eventually, Jess called the show back adding that she would "love" to be Carrie's friend.
As if anyone would turn down Carrie Bickmore's friendship, anyway?!
3. Tracey Jewel says she is being bullied for being a "terrible mother".
Tracey Jewel has opened up about being bullied online for being an 'absent mother'.
The 35-year-old marketing strategist, who is currently travelling around Europe with her new boyfriend Patrick Kedemos, explained why she left her eight-year-old daughter in Perth while she travelled on Instagram.
Tracey, who rarely posts about her daughter on social media wrote, "Just because I don't post her all over Instagram doesn't mean I don't see her... she's an integral part of my life".
The Married At First Sight star also spoke about her daughter's living situation, explaining that her daughter predominately lives with her ex-husband and his wife as well as her two step sisters and two half brothers.
"It was awful at first not having my daughter with me all the time but she is a happy well adjusted child," Tracey continued.
Responding to criticism about her jetting off to Europe, Tracey added:  "It also doesn't mean that when I don't have her and she's with her dad and family that what I have to stay home and twiddle my thumbs until I have her again? I get on with my life to make it the best I possibly can – a full life to be the role model of living my best life for my daughter."
4. Thomas Markle has a brand new celebrity enemy.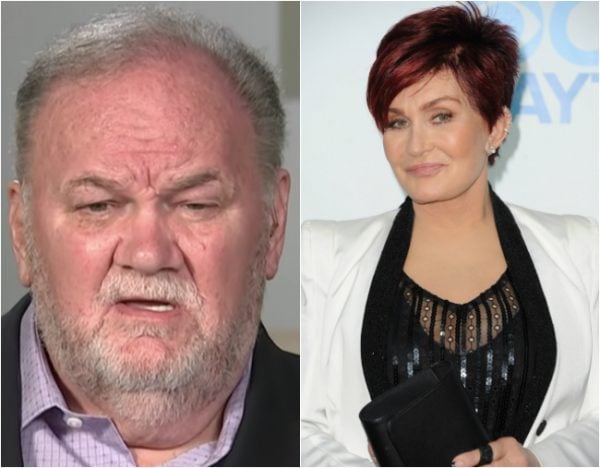 It's one of the more unlikely feuds, but it's hardly surprising that celebrities aren't showing their support for Meghan Markle's father, Thomas Markle, after the recent comments he has been making about his daughter.
"It is so obvious that you have a bad drinking problem," said Sharon Osbourne on her show The Talk. "And it's obvious that over the last few years, you haven't been close with your daughter."
"Get yourself clean and sober and then come back. Just be happy for your daughter. Let her live her life."
Osbourne also said that the Duchess of Sussex must "feel so humiliated, so embarrassed by her father".
According to The Sun, Mr Markle isn't too pleased with these comment, with a friend of Meghan Markle's father telling the publication, "He's shocked about these claims. It's totally untrue and he's been through enough with his recent health issues without people making these sorts of allegations."
5. Liam Hemsworth just shared a curious post amid rumours he and Miley Cyrus broke up.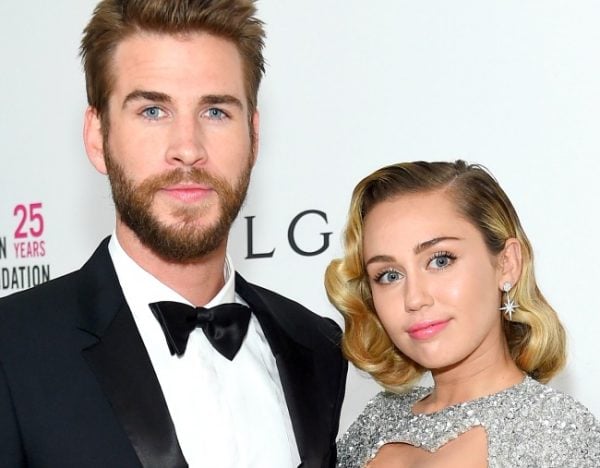 ICYMI, this week, the celebrity rumour mill has been in overdrive when there was suggestion that Miley Cyrus had split with fiancee Liam Hemsworth.
You see, Cyrus' Instagram account is no more and an unnamed tabloid magazine source claimed the couple's tensions originated from conflicting family plans. He really wants kids, she doesn't, supposedly.
But on Friday morning the youngest Hemsworth brother posted a video on his Instagram story of himself and Cyrus together, and fans are convinced this is his way of responding to the break-up rumours.
The clip is super cute and certainly confirms that their relationship is well in tact.