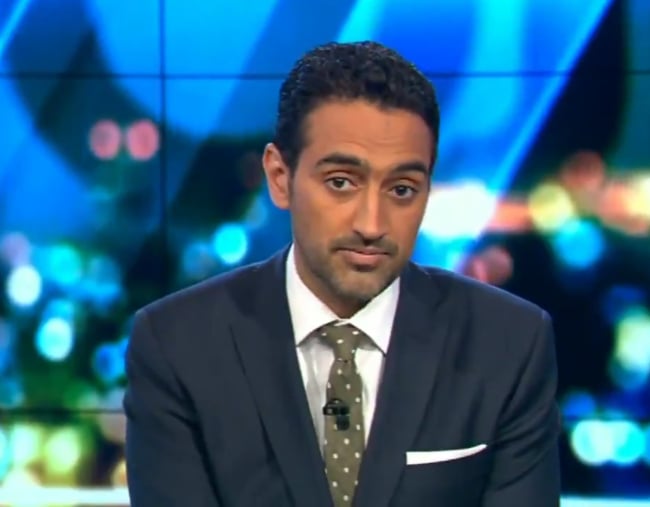 1. Waleed Aly launches blistering takedown of Prime Minister Malcolm Turnbull's claims.
The Project host Waleed Aly has accused Prime Minister Malcolm Turnbull and senior coalition MPs of dishonesty over their claims about African gang violence in Victoria.
In a blistering takedown on Thursday night's episode, the academic and television host took aim at comments made by Prime Minister on radio station 3AW this week.
"There is real concern about Sudanese gangs," the Prime Minister said on air on Tuesday. "You'd have to be walking around with your hands over your ears not hear it."
Aly, a Melbourne resident, noted that the only place he'd heard such concerns was precisely where the Prime Minister had made his comments: on talk-back radio.
It's time for our politicians to be honest about 'African gangs'. #TheProjectTV | Written by Waleed Aly and Tom Whitty (@twhittyer) pic.twitter.com/5GFGKkyGUh

— The Project (@theprojecttv) July 19, 2018
While he conceded that people of African descent were slightly over represented in certain crime statistics, he presented Victorian data which demonstrated that politicians were overstating the issue.
"Take aggravated burglary for example, where they were responsible for 3.8 per cent of incidents," Aly said. "That sounds huge until you look at the raw numbers, and you realise you are talking about just 70 incidents over the entire year."
"I'm sorry to say I think it's our politicians who aren't being honest here," Aly continued. "I think the government is facing the super Saturday elections next week. To put it crudely, they want to appear tough on Sudanese migrants despite the fact they're responsible for just one per cent of crime because being tough on that community wins votes in this country."
2. An 11-year-old boy is the sole survivor of a horror car crash that killed his dad, sister.
Michelago: It's been a horror 24 hours on NSW's roads with six people losing their lives. An 11-year-old boy is the only survivor of a fiery head-on crash that killed three people on the Monaro Highway. #7News pic.twitter.com/xjJRZ8YbhX

— 7 News Sydney (@7NewsSydney) July 19, 2018
Senior police say it's "astounding" an 11-year-old boy survived a fiery head-on crash south of Canberra that killed three people, including his father and sister.
It's been a horror 24 hours on NSW's roads with seven people losing their lives.
The driver and passenger of a Citroen and a driver of a Ford Falcon died at the scene on the Monaro Highway at Michaelago about 11.30pm on Wednesday.
The Citroen burst into flames but the young boy managed to escape with only minor injuries, NSW Police say.
He was taken in a stable condition to Canberra Hospital and is now in a satisfactory condition.
"Those of you who will see the photos and the pictures of that crash will see how horrific that crash is," Assistant Commissioner Michael Corboy told reporters on Thursday.
"I'm absolutely astounded that one person has survived – thank goodness."
The highway was blocked in both directions for 10 hours before reopening on Thursday morning.
Three others died on Wednesday including two men in separate accidents, and a woman who reversed into a brick wall.
A 74-year-old man died after his sports car rolled off the Hume Highway on the outskirts of Sydney while another man died on the Central Coast after his car collided with an SUV at Magenta.
Police confirmed an 89-year-old woman who reversed her car into a brick wall in Sydney's south died in hospital on Wednesday afternoon a day after the accident at Sylvania.
Additionally, an elderly man was killed on the Mitchell Highway on Thursday morning after his sedan was hit by a four-wheel drive towing a caravan in the state's central west.
The 73-year-old was freed from his car but died at the scene.
The driver and two passengers of the Landcruiser were uninjured, police say.
Mr Corboy said there would be a huge police presence on the state's roads this weekend as people return home from school holidays.
"Fatigue, speed, seatbelts, helmets, drink and drug-driving – we know all the causes of these crashes and the more personal responsibility you take the better it is for everyone," he said.
3. Australian nurse who died trying to save others recognised by the Queen for bravery.
Kirsty Boden – the Riverland nurse killed in last year's London Bridge terror attack – has been awarded a major British bravery award. https://t.co/BgFxSomUMa #7News pic.twitter.com/StQ49FpT81

— 7 News Adelaide (@7NewsAdelaide) July 19, 2018
An Australian nurse who died trying to save others during the London Bridge terror attack is among eight people recognised by the Queen for their bravery.
Kirsty Boden, 28 – along with Spanish victim Ignacio Echeverria – feature on this year's Civilian Gallantry list announced on Thursday.
Her family said they felt "very proud" of her being awarded the Queen's Commendation for Bravery.
British backpacker Thomas Jackson has also been posthumously honoured for trying to save fellow Briton Mia Ayliffe-Chung during a frenzied knife attack at a Queensland hostel in 2016.
Ms Boden – who was among eight people killed by terrorists Khuram Butt, Rachid Redouane and Youssef Zaghba – died as she tried to help victims on London Bridge.
She was originally from Loxton in South Australia's Riverland, and worked as a nurse at London's Guy's and St Thomas' Hospital.
"As she tried to save the life of an injured person, the terrorists attacked her and she was fatally wounded," the official citation reads.
"It is without a doubt that Kirsty Boden displayed courage and compassion when, without concern for her own safety, she went to assist those who were injured.
"She could have taken cover to protect herself, as most people caught up in such a serious and life threatening situations would have done. However, being a nurse, she took her training to care for others to the highest level."
Mr Echeverria, who tried to stop the knife-wielding terrorists with only his skateboard, is posthumously awarded the George Medal.
The 39-year-old Spanish banker had undoubtedly prevented further loss of life by running towards the terrorists to allow others to escape, the awarding committee said.
Two police officers who confronted the attackers were awarded the George Medal for gallantry of an extremely high order.
British Transport Police officer Wayne Marques, left badly injured after fighting off all three terrorists armed with only his baton, said the recognition is "a silver lining to what was a tragic event".
Metropolitan Police officer Charles Guenigault, who was off-duty at the time, recalled rushing to the aid of PC Marques before he was also stabbed.
Two members of the public, Ellen Gauntlett and Justin Jones, who helped the officer and stayed by his side from the scene right through to the hospital, receive the Queen's Commendation for Bravery.
Romanian Florin Morariu, a baker who grabbed two bread crates and threw them at the terrorists, received the Queen's Commendation for Bravery.
Mr Jackson, who died trying to save Ms Ayliffe-Chung is posthumously awarded a Queen's Gallantry Medal.
His parents Leslie and Sandra Jackson described it as a "bittersweet moment" for the family but said they were "inestimably proud" that his actions had been recognised.
Daniel Richards, who comforted Ms Ayliffe-Chung as she died, was awarded the same medal, in recognition of his attempt to protect her despite the risk to his own safety.
4. Prince Charles to give evidence at child abuse inquiry.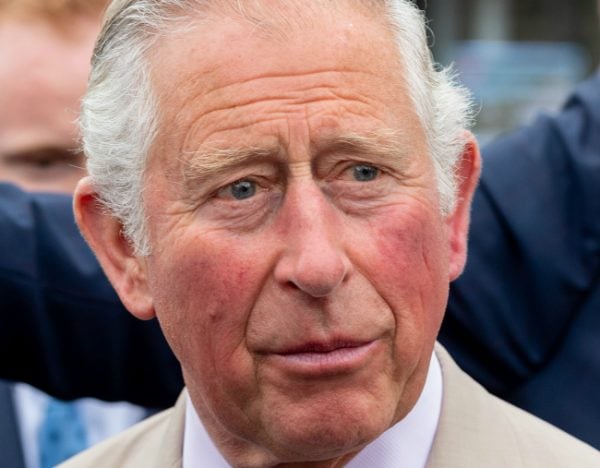 Prince Charles will submit evidence to a child sexual abuse inquiry in the UK as it examines how allegations against a disgraced former Church of England bishop were handled.
A written statement from The Prince of Wales will be read on July 27 during the Independent Inquiry into Child Sexual Abuse (IICSA) investigation into the Anglican Church as it focuses on Peter Ball, a published timetable said.
Now 86, the former bishop of Lewes and then Gloucester was jailed for 32 months in October 2015 for sexually abusing 18 young men over 30 years. He was released in February last year after serving half his sentence behind bars.
The inquiry is examining how the Church of England handled allegations of sexual abuse and has previously focused on the Diocese of Chichester - where Ball and several other convicted paedophile priests once officiated.
Ball's court case heard that a member of the royal family - who has never been named - was among a host of public figures who supported him when he avoided charges in 1993.
He boasted of his links to royalty and was said to be a confidant of the Prince of Wales, with an independent review finding he used his connections to boost his position.
Previously Clarence House reportedly said it did not believe the correspondence between Ball and the future king - whose Highbury country residence sits in the Diocese of Gloucester over which the bishop once presided - had any bearing on the issues before the inquiry but did not object to them being shared for consideration.
Ball's sentence came 22 years after the abuse allegation first surfaced. He eventually admitted misconduct in a public office and two counts of indecent assault.
The court heard that Ball convinced some of his victims to strip naked to pray and even suggested they submit to beatings between 1977 and 1992.
The first of his victims to come forward took his own life in 2012 after hearing that Sussex Police had reopened the case.
5. The Brady Bunch house is for sale for $2.6 million.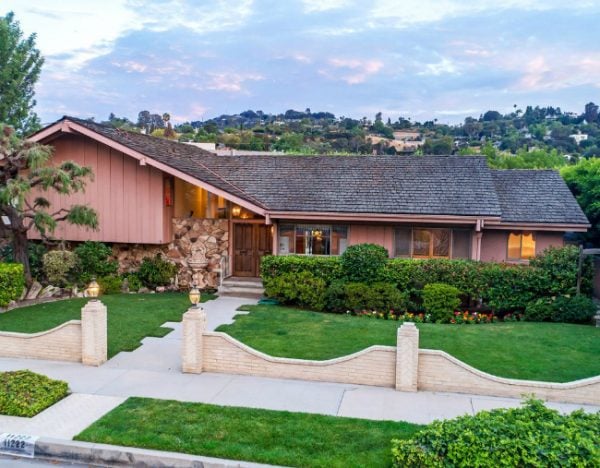 The home featured in the opening and closing scenes of classic TV sitcom The Brady Bunch is for sale for $US1.885 million ($A2.563 million).
Records show George and Violet McCallister bought the two-bedroom, three-bathroom split-level home in the Studio City neighbourhood of Los Angeles in 1973 for $US61,000 ($A82,948).
Real estate agent Ernie Carswell told the Los Angeles Times the house has been updated and upgraded, but the interior layout does not resemble what was featured on the show, which ran from 1969 to 1974. Interior scenes were shot in a studio.
Carswell said a rock-wall fireplace, wood-paneled walls and floral wallpaper are vintage touches of what homes looked like in the 1970s.
The home attracts 30 to 50 visitors a day.
The owners died and their children are selling the property.