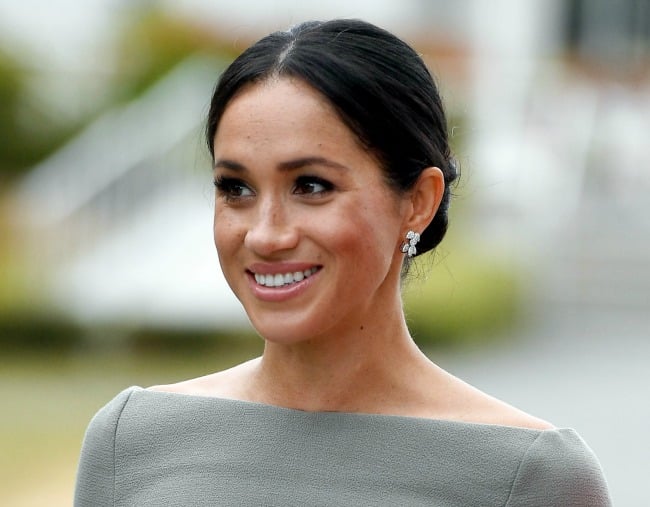 Thomas Markle has found comfort in the media, it seems.
Months on from his daughter Meghan's wedding to Prince Harry, the 73-year-old has continued to share his feelings and thoughts on the unique situation with tabloids.
And right now, one thing is clear: Thomas Markle is deeply worried about the Duchess of Sussex.
"My thing about my daughter right now is that I think she is terrified," the television lighting director told The Sun on Sunday.
"I see it in her eyes, I see it in her face and I see it in her smile… I've seen her smile for years. I know her smile. I don't like the one I'm seeing now.
"This one isn't even a stage smile — this is a pained smile."
Watch: Meghan Markle's father didn't attend the royal wedding. 
The comments come at a precarious time for the father-of-three; not only has he recently undergone heart surgery, but claims he has been 'frozen out' of his youngest daughter's life altogether.
"The reason I am being shunned is because I made a profit on the staged pictures," he said, implying the Queen is behind the sudden frostiness.
"… [But] half of Great Britain seems to make a fortune selling pictures of my daughter and her husband. Are they shunned?"
Thomas' concerns are, for the most part, rooted in the juxtaposition of Meghan's progressive values with those of the conservative royal family's. Nothing depicts this tension more than the "ridiculous" dress code Thomas says his typically relaxed daughter is now forced to adhere to.
"Meghan seems like something out of an old movie… Why in 2018 are we dressing like the 1930s? Why do they have to cover their knees?"
Regardless, Thomas says the "pressure" Meghan now lives her life under is a source of great stress for him.
"There's a high price to pay to be married to that family."
Love catching up on the royals? Then check out our royal hub. It's a blast.