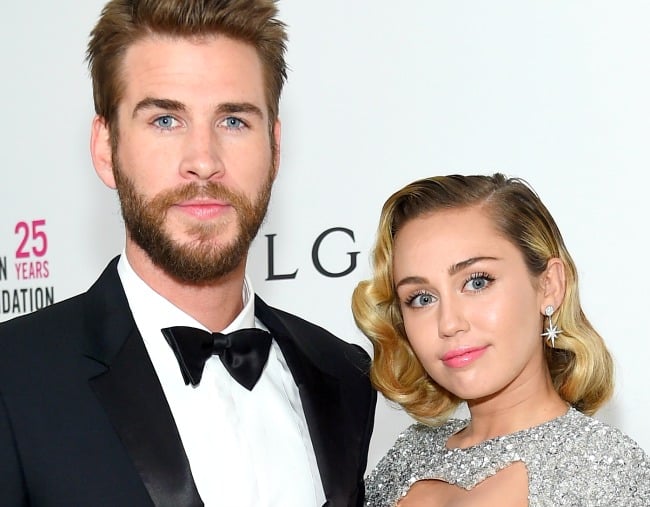 Look friends, we're not trying to tell you what to think. But with the internet grasping for any form of information on the status of Liam Hemsworth and Miley Cyrus' relationship, it would seem Liam Hemsworth just attempted to shut down rumours of their split.
To recap, this week, the celebrity rumour mill has been in a tizzy.
There were signs, apparently. You see, Cyrus' Instagram account is no more and an unnamed tabloid magazine source claimed the couple's tensions originated from conflicting family plans. He really wants kids, she doesn't, supposedly.
Then all of a sudden, fans the world over were expressing their devastation that the nine-year on-off relationship was no more.
Now, overnight at about 3am AEST, the youngest Hemsworth brother curiously posted a video on his Instagram story of he and Cyrus together. It has fans convinced this is his way of responding to (read: shutting down) the break-up rumours.
In the short clip, Hemsworth, 28, is driving while Cyrus, 25, is filming them dancing to music. He then pranks her by shrieking and gripping the steering wheel which causes her to understandably drop her phone in shock. They have a cute couple moment and all seems well in relationship land.
You can watch the video below:
While the video may well by an old clip he dug up, it is interesting for a couple of reasons.
Firstly, generally the pair are quite private about their relationship on social media and you'd be hard pressed to find many 'couple photos'. The last one on Hemsworth's account was posted on March 7. (We can't check this on Cyrus' account because… well… she deleted everything.)
Secondly, the timing. With speculation of their breakup reaching a crescendo, it would not be outrageous to suggest the Aussie actor wanted to say something without actually saying something. And that is: bugger off, we're fine.
Cyrus and Hemsworth first met on the set of The Last Song in 2009, got engaged in 2012, but ended up calling off their engagement a year later in September of 2013. Then in 2016, reports stated the couple were back together, with photos showing that Cyrus was wearing her engagement ring again.
And now we're here.
Even Dolly Parton has opinions on Miley and Liam's relationship…