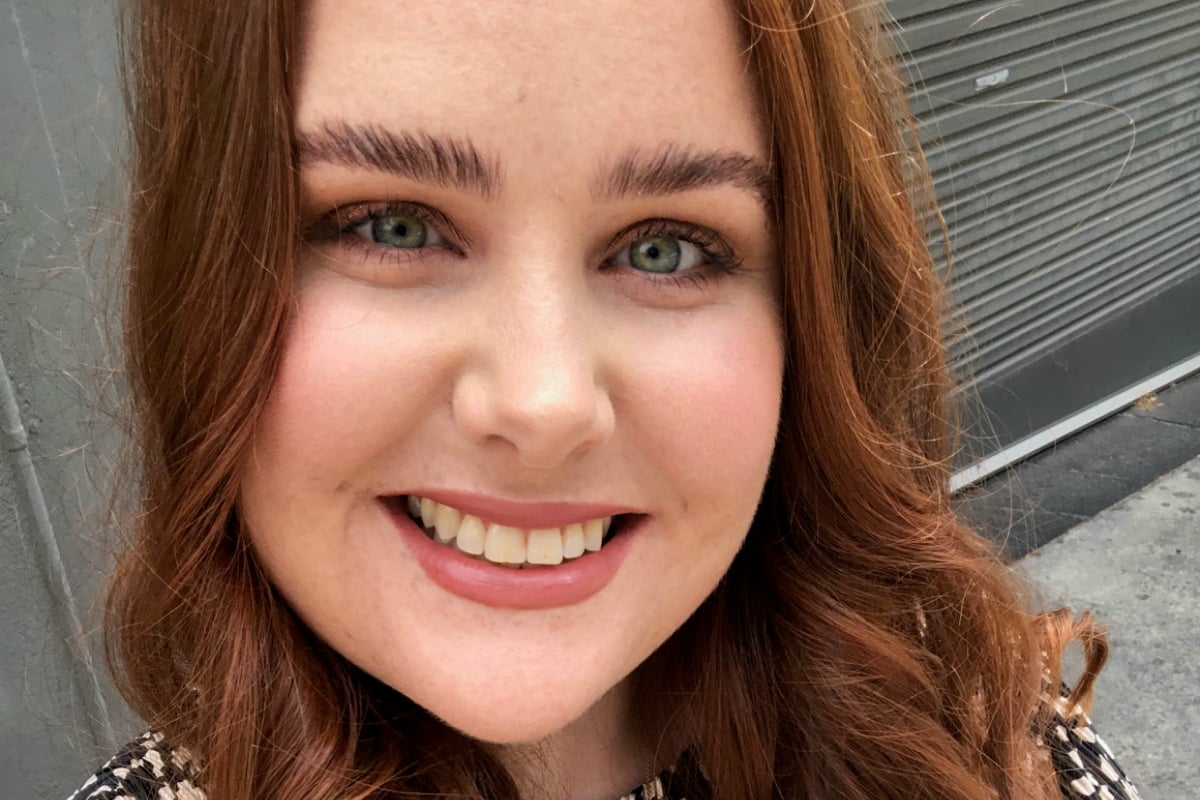 Mamamia's Tried and Tested series is your weekly review of the latest to hit our desks in beauty, health and wellness. You won't find any #sponsored content here, just honest, relatable and independent advice. This week, Senior Lifestyle Writer Amy Clark road-tested brow lamination.
Earlier this week, I caused quite a stir in Mamamia's You Beauty Facebook group. (If you're not in it already, we're in a fight.)
Why? Because I had my eyebrows laminated. Yes, laminated.
Brow lamination is a new-ish beauty treatment out of Russia that promises to turn even the flattest, unruliest eyebrows into big, bold, fluffy ones that belong on Instagram. And when I posted a photo of my fresh, new brows in the Facebook group, everyone promptly lost their sh*t and needed to know everything.
There's a lot to cover, so I'll get right into the intricate details of brow lamination, from how it actually works and if it's safe, to my brow lamination before and after photos.
Here's a video of me having my brows laminated so you can see what it actually looks like. It's a lot. Post continues after video.
Brow lamination – what you need to know.
What is brow lamination?
Dusanka Mijich, Director and Owner of Star Hair & Beauty, describes brow lamination as a treatment that provides a similar result to microblading (eyebrow tattooing) that's pain-free and without any downtime. Think of it like a perm or chemical straightening for your eyebrows.
"Brow lamination is a technique used on the brows to create voluminous, full, feathery brows that are defined and yet natural looking. The treatment restructures the brow hairs to keep them in a desired shape for up to eight weeks," she told Mamamia.
How does eyebrow lamination work?
Mijich explained brow lamination works in two stages – lifting and setting.
First, a lifting solution is applied onto clean brows to break the bonds in the hair so the technician can brush them up into the desired shape using tweezers and a spoolie (a naked mascara wand). This solution is processed under some glad wrap and how long this takes depends on how thick your brows are to start with.