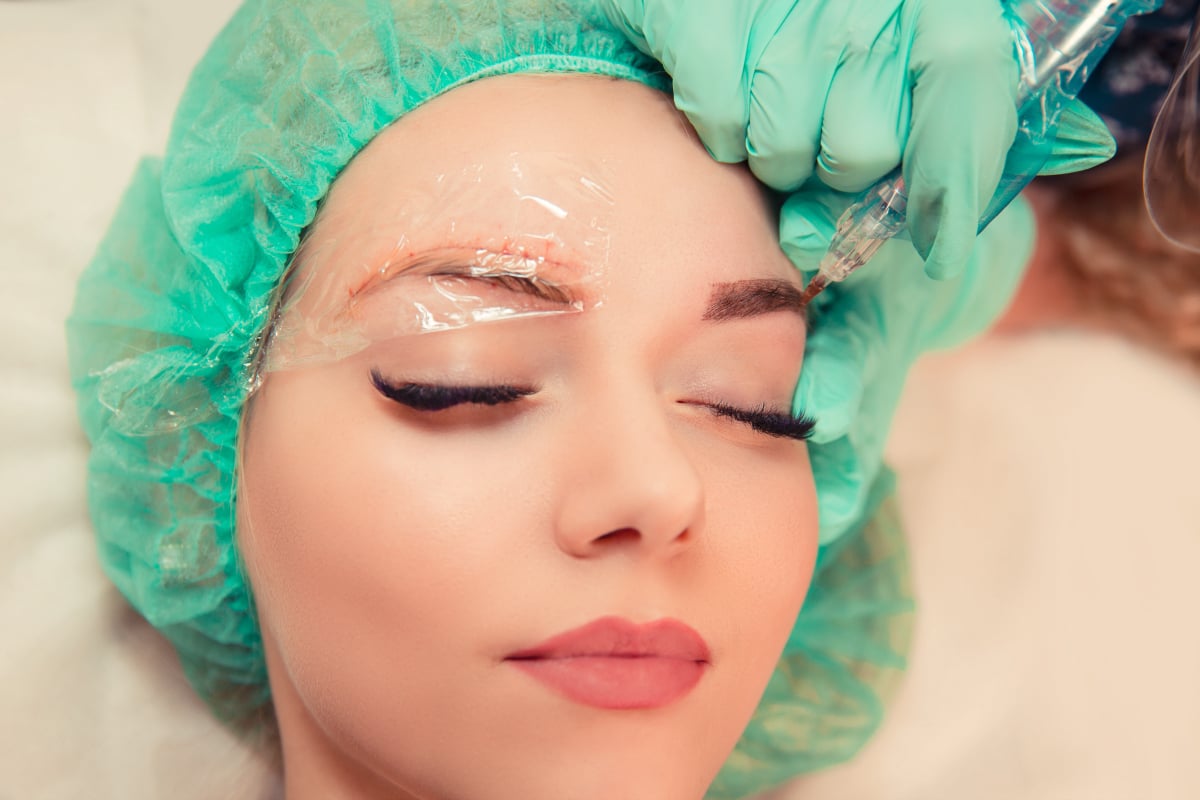 This wonderful nugget of beauty wisdom comes courtesy of Mamamia's beauty podcast, You Beauty. To ensure you never miss an episode, listen to You Beauty here for free. It's a blast.
If you plucked your eyebrows into oblivion in the 90s, there's a good chance you've Googled microblading.
Microblading, also known as feather brow tattooing, is the process of cosmetically tattooing on natural-looking eyebrows to bolster (or replace) over-plucked brows that, sadly, never grew back.
Considering the process involves getting a tattoo on your face, deciding to get your eyebrows microbladed is a big thing and naturally, you'll want to know everything about it from someone who's had their eyebrows microbladed before.
Enter, Mamamia's executive editor and beauty journalist of 15 years Leigh Campbell.
Here's what Leigh tells people when they ask her if they should get their eyebrows microbladed, as mentioned on the You Beauty podcast (get it in your ears below, post continues after audio).
What is microblading?
"Microblading specifically uses a blade – it's like a tattoo, but they use a three or four-pronged blade like a scalpel – to etch on your brows. They etch into the skin and push ink into the cuts, they're feather strokes, so it looks like hair. It sounds awful… importantly, they use numbing cream."
Microblading downtime and results.
"When I had my eyebrows microbladed, because I have black brows, they were immediately black and defined. You wear Bepanthen Antiseptic Cream for a day or two afterwards and you can't get your brows wet for 48 hours."
"They go a tiny bit flaky about a week afterwards, but the downtime is very mild. I loved them for the first three or four months, but because I have oily skin, the pigment doesn't last as long on oily skin so I had a top up a few weeks later, and re-done a year later. Another thing I'd warn against – I have some hormonal imbalances and I've since learnt that your hormones can change the colour of the pigment… mine went very pinky red, which is not ideal."
How much does microblading cost?
"It's very expensive, anywhere between $1,000 and $1,800, which is a lot of money."