Like many women, Emma-Jane Hughes and Ashleigh Hill spent far too many summers struggling to find a bikini that fitted their big boobs (30G & 30DD).
A bottle of bubbly eventually persuaded them to do something about it.
"Lilly & Lime was born at a hens night… of course. Emma and I have both struggled since our teens to find, firstly, swimwear that fits and secondly, styles and prints that are in fashion and we love," After a few champagnes we decided 'let's do it'," they told Mamamia.
Catering to D cups right through to HH, Lilly and Lime offers mix and match bikinis that support bigger boobs AND on-trend designs and styles.
Designed in Australia, they have a whole range of options and a handy fitting guide on their website to make picking the right size (always risky when online shopping) super easy.
That said, the pair soon discovered just why finding a good bikini when you do have a bigger bust had been so difficult.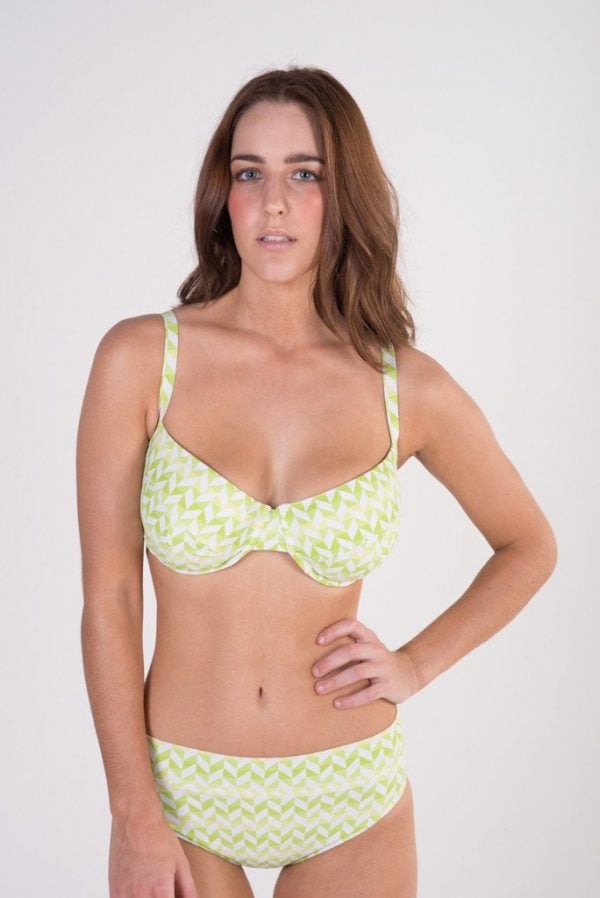 "We were really naive when we first started and thought it would only take a few months to develop the patterns," they said.
"It took us years of working with an expert and so many sample rounds with our factory to get the fit perfect. It is really technical developing a structure that can hold up the weight of a bigger bust and still be comfortable.
"We now realise why there aren't many brands that venture in this direction."
That wasn't the only hurdle for them to get over.
"Time management, cash flow, four babies between us… where do we stop?," they told Mamamia.