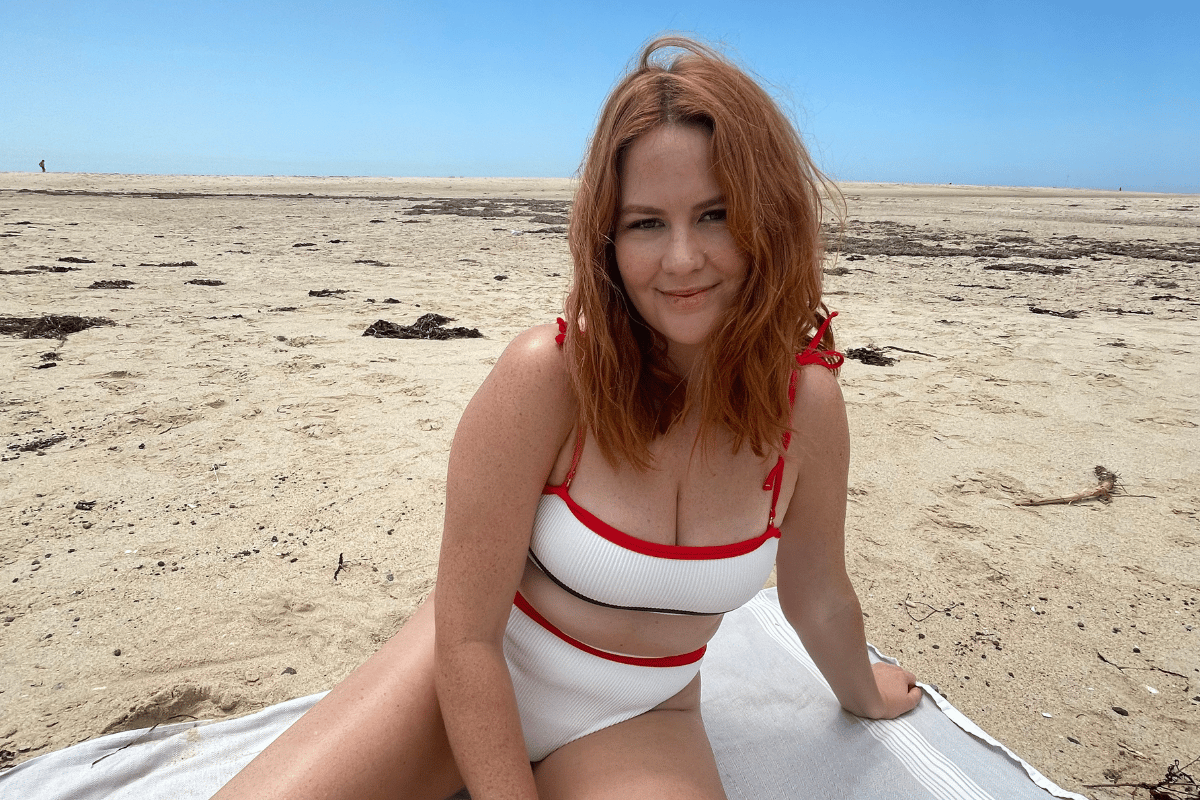 When I was growing up, I felt every inch of my body on show.
Being in a house with two older sisters and a fad diet book on every shelf, I was hyper-aware of what it meant to be a female in this world. I studied every curve on my body as my mum brought home endless gossip and health magazines joyously splashed with the latest celebrity discussing their weight.
Early on in my journey through puberty, I sprouted little boobs that quickly became big boobs. As I saw famous pop stars celebrated for their tiny frames and big breasts, I became acutely aware that I did not look like them in all my awkwardness. And thus began my journey picking apart my body because it didn't fit the so-called 'norm'.
I felt the world's eyes on me as I navigated coming to terms with my curves and freckles and big boobs. The voices in my head and around me were loud: "Your body doesn't look perfect. You're not perfect."
Watch: how to do a self breast check. Post continues below.
There was shame. Self-loathing. And an all-consuming desire to look anything but the way I did.