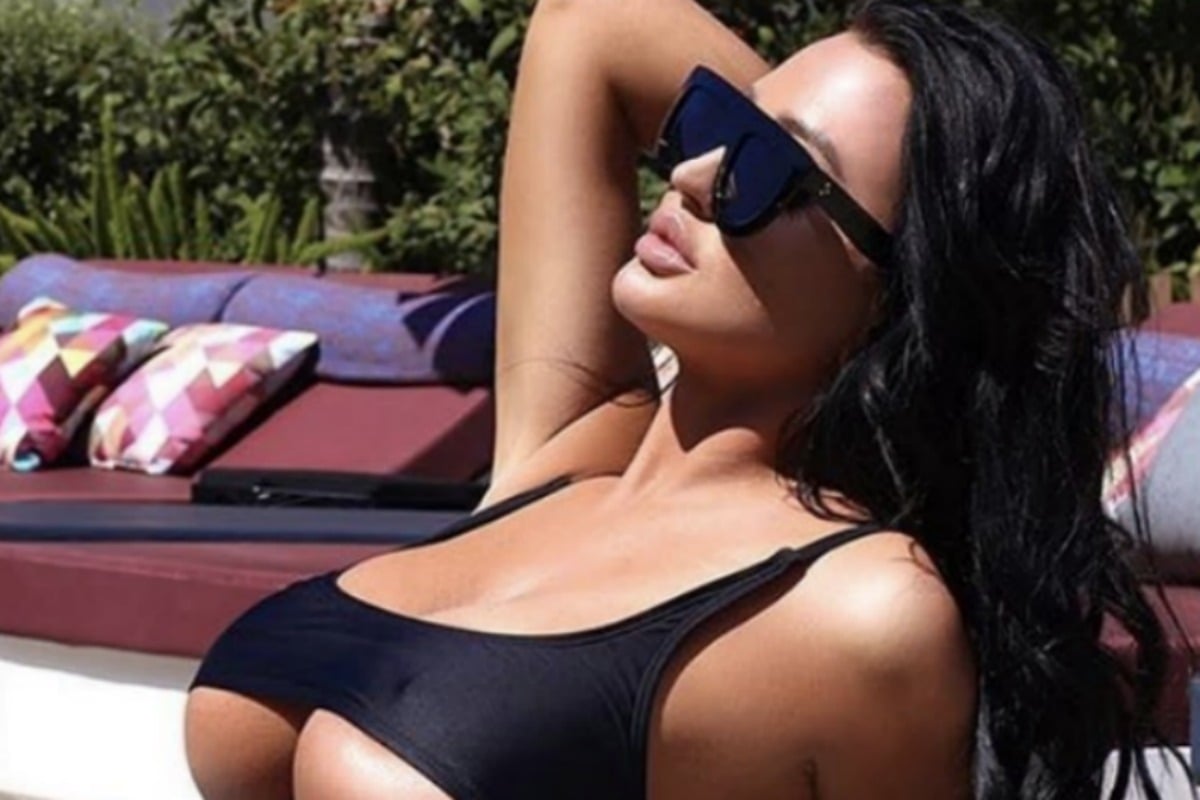 I'm shook.
A bikini brand is trolling us again and my first two questions are simply: 1. How? and 2. No.
Fashion Nova has released a new swimsuit called the 'Euphoria Bikini' and breasts everywhere are getting a stern talking to from their owners.
"38 years I've had you and you've never behaved like that," some are saying between gritted teeth.
"You need thick straps, 45 clips, padding, duct tape, four slings and a fork lift for us to even leave the house and this lady needs, what? A strap that serves no function?" others are yelling at their awkward looking boobs, the left hanging slightly lower than the right for reasons they've never quite understood.
WATCH: Mamamia reviews a horrific bikini trend. Post continues.