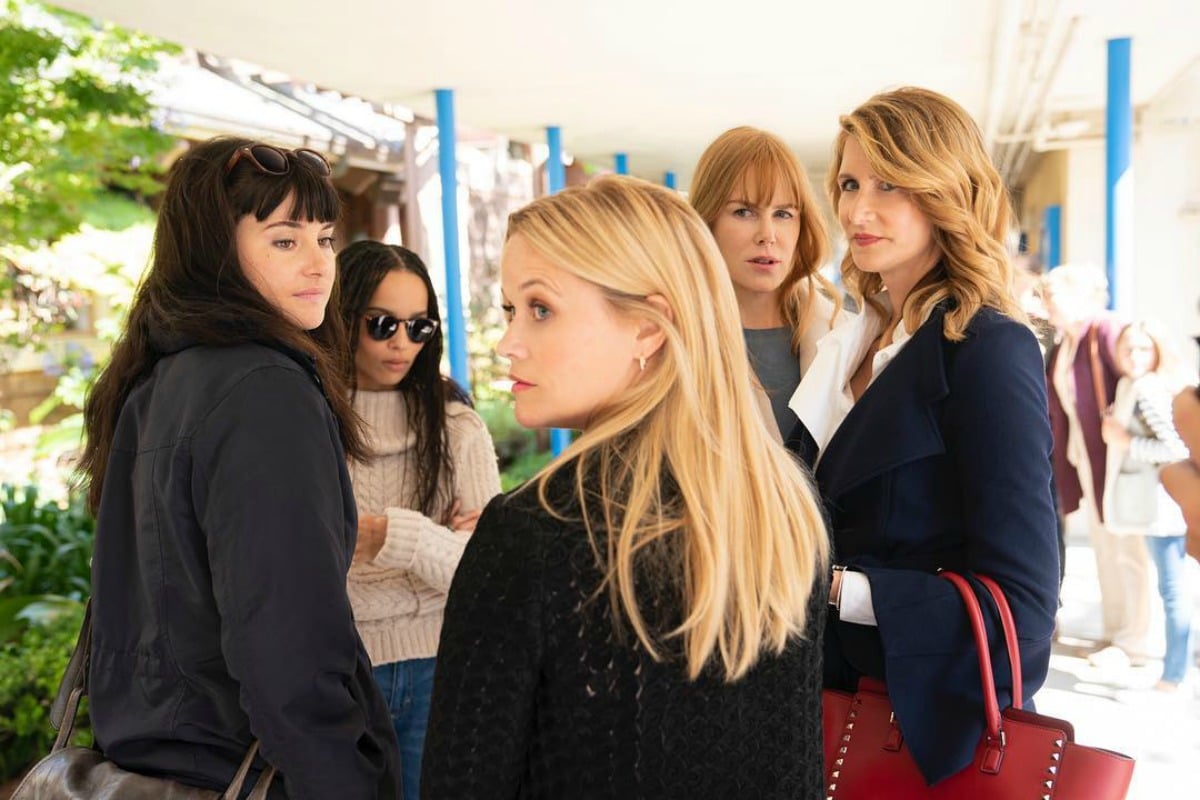 It was the much-anticipated follow-up season to one of the most celebrated female led television dramas in recent years.
Dark yet viciously funny, beautifully shot, acted and written – all while paying the highest respect to the Liane Moriarty novel on which it is based – Big Little Lies quickly gained immense popularity when it first hit HBO in 2017.
Boasting the inclusion of Hollywood royalty Meryl Streep to the already impressive cast of Nicole Kidman, Reese Witherspoon, Shailene Woodley, Laura Dern and Zoe Kravitz, to say Big Little Lies fans had high expectations for season 2 would be an understatement.
But as it goes with so many hyped sophomore TV seasons, many have been left disappointed.
Watch the Big Little Lies season 2 trailer below. Post continues after.
It turns out, it was the over-hype that was the problem. At the root of it all is a director squabble behind the scenes which saw many of the original shots cut, thus explaining the disjointed nature of some episodes.
As reported by IndieWire, on-set murmurs reveal director Andrea Arnold was to be given free rein in season 2. The British filmmaker has titles such as American Honey and Fish Tank under her belt, but was reportedly muscled out of the production by executives and other men – including season one director Jean-Marc Vallée – who took over the editing process.
Arnold, IndieWire reports, did not attend the New York premiere.
Listen to Mamamia's daily entertainment podcast, The Spill. Post continues below. 
While this information has only recently come out, it finally explains just what's wrong with season 2.
One clear source of disappointment for fans was an ice-cream shaped plot hole that in many ways perfectly sums up the behind-the-scenes turmoil of the entire underwhelming season.
And I will always share these memories with you all ????☺️ ????????‍♀️ https://t.co/n2wT980KFO

— Reese Witherspoon (@ReeseW) July 8, 2019