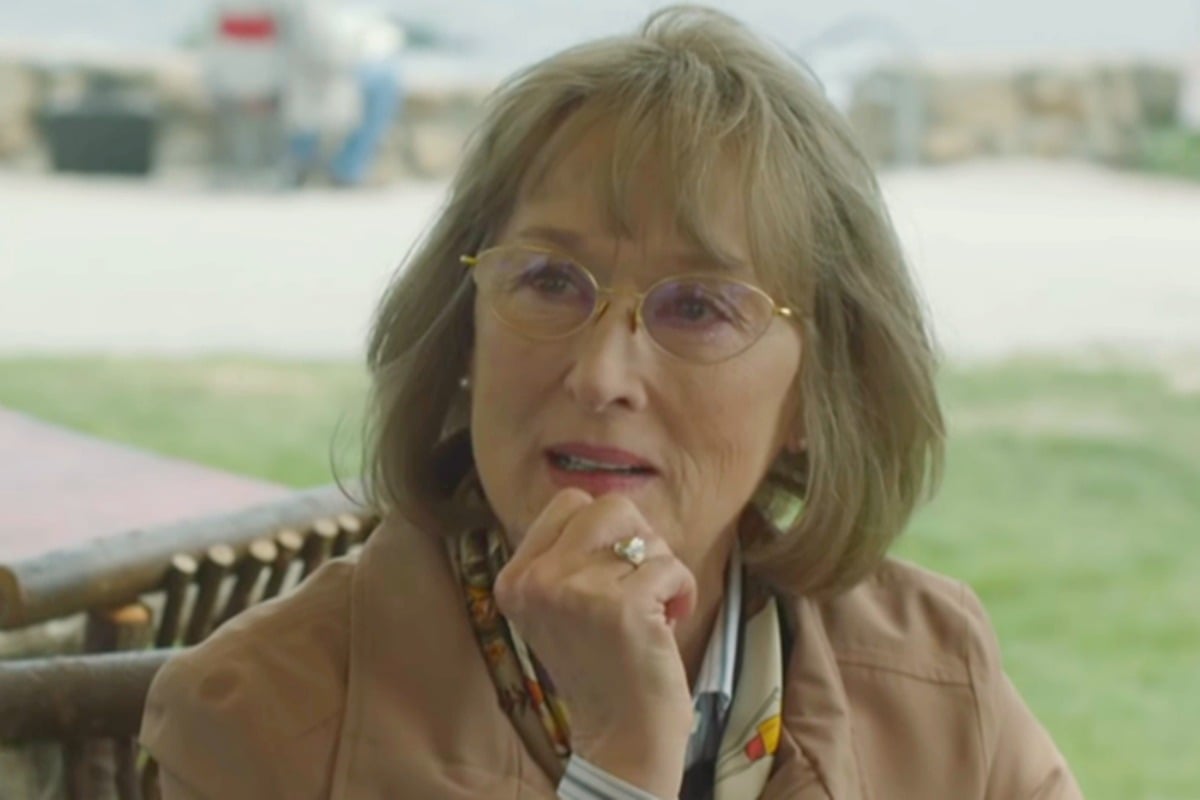 One of the biggest cinematic mysteries of our time has been solved and we owe it to the latest season of HBO's Big Little Lies.
And by this, we mean we finally know the identity of Sophie Sheridan's (Amanda Seyfried) father in Mamma Mia!.
Let us explain this in three very detailed steps:
Watch the official trailer for Big Little Lies Season 2:
Step one:
This season of Big Little Lies stars the legendary Meryl Streep as Mary Louise, the grieving mum of dead Perry, who is conveniently played by Alexander Skarsgård.
Step two:
In real life Alexander Skarsgård is the 42-year-old son of Swedish actor Stellan Skarsgård.
Step three:
Stellan Skarsgård plays Bill Anderson in Mamma Mia!, the one-time lover of Meryl Streep's character Donna Sheridan, who comes forward as one of Sophie's three possible fathers, along with Sam Carmichael (Pierce Brosnan) and Harry Bright (Colin Firth).
While the movie never answers the true identity of Sophie's dad, using the logic that Alexander Skarsgård is Meryl Streep's son in Big Little Lies, then Bill Anderson Stellan Skarsgård must be Amanda Seyfried's dad in Mamma Mia!.
Fans have also noted this would make Amanda Seyfried and Alexander Skarsgård brother and sister, which is convenient because they share the SAME INITIALS.
The phrase 'drawing a long bow' might seem rather apt in this situation, but we shan't let minor details like geography, timelines and logic, get in the way of a good story.
Does… does this mean that Amanda Seyfried is Alexander Skarsgård's sister? Is this why they have the same initials? pic.twitter.com/NzFMO3XoTj

— Zoe Samuel (@zoe_samuel) June 11, 2019