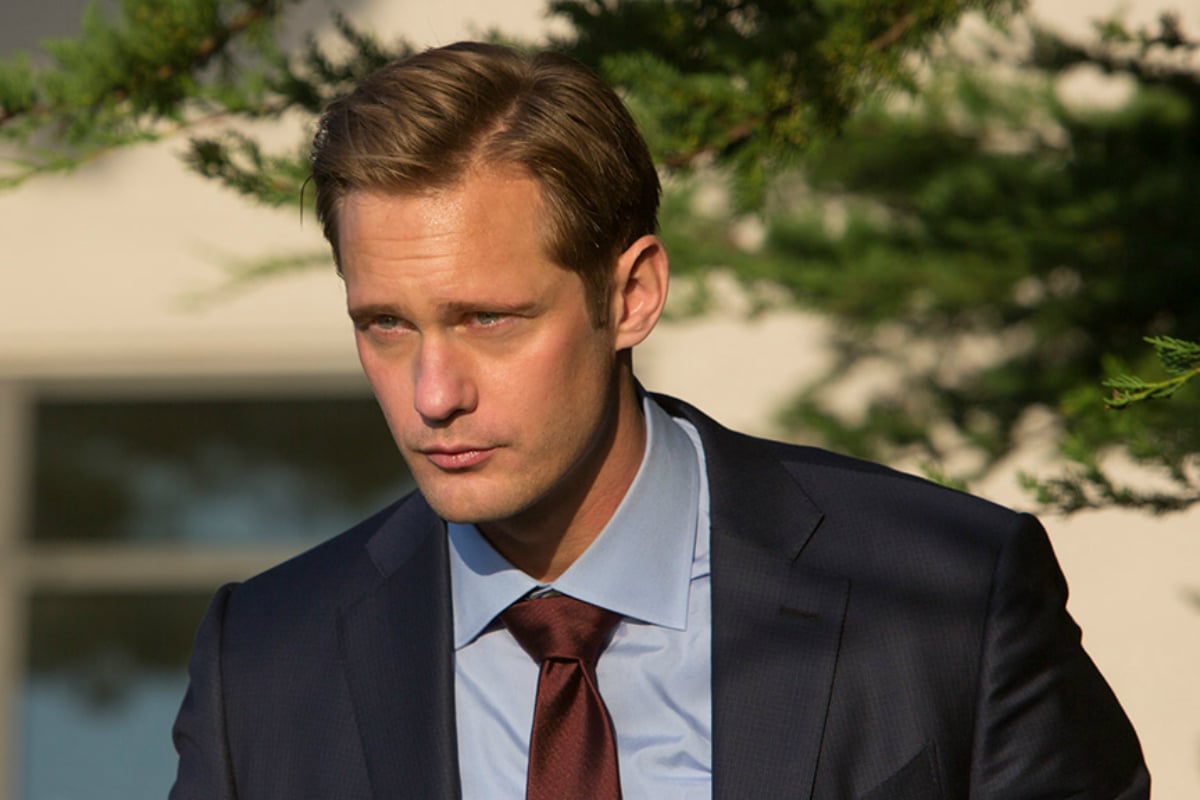 SPOILER ALERT: This post contains big spoilers for Big Little Lies season one and the first few episodes of season two.
Perry Wright  was killed at the end of season one in Big Little Lies, but his presence continues to torment the Monterey Five a.k.a Madeline, Celeste, Jane, Bonnie, and Renata.
The physically abusive husband of Celeste had his known victims, but fans are speculating that there are probably more that we don't yet know of.
Including his twin brother, Raymond. Well, potentially.
Watch the official trailer for Big Little Lies Season 2 below. Post continues after video.
Viewers of the HBO drama series only learnt that Perry (Alexander Skarsgård) had a brother when his mother Mary Louise (Meryl Streep) empathises with Celeste, telling her she knows the pain of suddenly losing a loved one, after she lost her five-year-old son Raymond.
"Right after the accident, right after we lost Raymond, I was sure I would not be able to go on," she remembers.
"I was never sure about anything in my whole life, that I wouldn't go on, but I did. Because of Perry."
And now the show is no longer following Liane Moriarty's novel of the same name, fans have a lot of new theories about what is going to play out.
Perry murdered his twin brother