Live updates
8:59am

8:40am

8:02am

7:30am
Latest posts
How Australian Ukrainians are currently feeling.
The Australian Federation of Ukrainian Organisations (AFUO) has shared exactly how many Ukrainians are feeling, noting "we are ready to fight".
"I have spoken today to Ukrainians in Odessa, and they have told me that on the street, at every intersection, in every building and every house, Putin will find resistance," AFUO co-chair Stefan Romaniw said.
Given there have been numerous reports of explosions in Kyiv, Kharkiv, Kramatorsk and other parts of Ukraine, things feel particularly tense.
Rallies are currently taking place in Sydney and Melbourne's CBDs, with several members of the Australian Ukranian community gathered together, chanting: "please help Ukraine".
Dozens of Ukrainians have gathered in Martin Place to rally against the Russian invasion of their home country. They're chanting "please help Ukraine"@9NewsAUS pic.twitter.com/UtYCf68BSb

— Sophie Upcroft (@SophieUpcroft) February 24, 2022
As Scott Morrison noted in his press conference: "These acts [by Putin] are of great concern, I think, to Australians right across the country, but particularly the just over 40,000 Australians of Ukrainian descent."
Standing in solidarity, buildings in Melbourne's CBD tonight will be lit up in the colours of the Ukrainian flag.
JUST IN: Premier Daniel Andrews has announced that buildings in Melbourne's CBD will be lit up in blue and yellow tonight, as a sign of support to Ukraine. #9News pic.twitter.com/fIFKYbdOmQ

— 9News Melbourne (@9NewsMelb) February 24, 2022
Australians in need of consular assistance should call the Australian Government 24-hour Consular Emergency Centre on 1300 555 135 in Australia (if you're calling on someone's behalf) or +61 2 6261 3305 outside Australia.
"It's a nightmare": The Aussies with surrogate babies in Ukraine.
Ukraine is a popular country for Australian couples seeking a child via surrogacy through private clinics.
Overseas surrogacy can be incredibly expensive, one couple sharing with Mamamia that their twin daughters born via a surrogate in Ukraine, cost $90,000 in total. Now there is not only a financial burden, but also an emotional one too.
One couple spoke to Sydney Morning Herald about their decision to travel to Ukraine right now, despite the Russian invasion, as their was baby born via surrogacy last week.
"Very stressed. Can't sleep. We were happy last week when the baby was born. After six years of waiting, we want to go and get our baby. We have to go - there is no other option for us. We're not worried about our safety, we are worried about getting our baby out," the couple said.
The news site also reported that four Australian babies have been born to surrogate mothers in Ukraine over the last two months, and at least 15 more are due between March and September this year.
Up until now, Australian parents have been able to pick up their babies during the COVID-19 pandemic due to special permission to travel from the Australian government.
And the same in Australia. //Ukraine-Russia crisis: British couples undergoing #surrogacy in #Ukraine face being separated from their children by war | World News | Sky News https://t.co/nbs9NI0gYm

— Stephen Page (@stephenpagelaw) February 19, 2022
On the ground footage emerges from Ukraine.
The Ukrainian government is now reporting mass casualties, with Ukrainians heading to bomb shelters across the cities.
Footage is also emerging across social media, with citizens on the ground sharing their experiences - including visuals of nearby explosions, artillery fire and people seeking shelter.
Trigger warning: the footage below is of a confronting nature.
🇺🇦🇷🇺 The naval base of the Ukrainian Navy is on fire near Odessa.#Ukraina #UkraineRussiaCrisis #Breaking pic.twitter.com/7QWUBMv3xW

— Military Agent (@MilitaryAgentt) February 24, 2022
⚡️ Military airport in #Chuhuiv #Kharkiv region now#StandWithUkraine #UkraineRussiaCrisis pic.twitter.com/PiAU3M5kpy

— UATV English (@UATV_en) February 24, 2022
People hiding in Kyiv metro #Ukraine pic.twitter.com/BvxEII9G6t

— Hanna Liubakova (@HannaLiubakova) February 24, 2022
Black smoke rises from a military airport in Chuguyev near Kharkiv, Ukraine.

Ukraine border guards report the first death and say Russia's ground forces have crossed into Ukraine from several directions pic.twitter.com/jNtxDWib7J

— AFP News Agency (@AFP) February 24, 2022
BREAKING: Explosions are being heard in several Ukrainian cities, including Kyiv and Kharkiv. #RussiaUkraineConflict #UkraineRussie #UkraineRussiaCrisis # pic.twitter.com/g6ng4Wr4nc

— ɅMɅN DUВEY (@imAmanDubey) February 24, 2022
Russian military tanks and armoured vehicles advance in Donetsk as Putin launches 'full-scale invasion' in Ukraine — in pictures

🔴 Follow our LIVE coverage of the Ukraine-Russia crisis here: https://t.co/k8xGwTFR7B pic.twitter.com/yb2nb93nBw

— Al Jazeera English (@AJEnglish) February 24, 2022
This is textbook Russian military strategy: deliberately target critical civilian infrastructure, including residential buildings, hospitals, electricity grids, water supplies etc.

Russia did exactly this in Chechnya and Syria, and now doing same in Ukraine. https://t.co/kX0TSfe7qm

— CJ Werleman (@cjwerleman) February 24, 2022
World leaders react to Putin launching an invasion on Ukraine.
Leaders across the globe are responding to Putin's decision to launch an invasion on Ukraine, condemning Russia. It comes as Putin warned other countries that any attempt to interfere with the Russian action would lead to "consequences they have never seen".
Australian Labor leader, Anthony Albanese, and the shadow foreign affairs minister, Penny Wong, said in a statement: "This attack is wholly unprovoked and without justification. Russia alone is the aggressor, and Russia alone bears responsibility for the bloodshed and suffering that will follow. Australia must stand united with our allies."
US President Joe Biden called Russia's decision to commence a military operation in eastern Ukraine an "unprovoked and unjustified attack".
"President Putin has chosen a premeditated war that will bring a catastrophic loss of life and human suffering. Russia alone is responsible for the death and destruction this attack will bring, and the United States and its allies and partners will respond in a united and decisive way. The world will hold Russia accountable."
Here are the tweets of world leaders in response to Putin's actions.
Joe Biden, President of the United States:
The prayers of the world are with the people of Ukraine tonight as they suffer an unprovoked and unjustified attack by Russian military forces. President Putin has chosen a premeditated war that will bring a catastrophic loss of life and human suffering. https://t.co/Q7eUJ0CG3k

— President Biden (@POTUS) February 24, 2022
Dmytro Kuleba, Minister of Foreign Affairs of Ukraine:
Putin has just launched a full-scale invasion of Ukraine. Peaceful Ukrainian cities are under strikes. This is a war of aggression. Ukraine will defend itself and will win. The world can and must stop Putin. The time to act is now.

— Dmytro Kuleba (@DmytroKuleba) February 24, 2022
Jens Stoltenberg, Secretary General of NATO:
I strongly condemn #Russia's reckless attack on #Ukraine, which puts at risk countless civilian lives. This is a grave breach of international law & a serious threat to Euro-Atlantic security. #NATO Allies will meet to address Russia's renewed aggression. https://t.co/FPpyuzmUXD

— Jens Stoltenberg (@jensstoltenberg) February 24, 2022
Magdalena Andersson, Prime Minister of Sweden:
Sweden condemns in the strongest terms Russia's ongoing invasion of Ukraine. Russia's acts are also an attack on the European security order. It will be met by a united and robust response in solidarity with Ukraine. Russia alone is responsible for human suffering.

— SwedishPM (@SwedishPM) February 24, 2022
Boris Johnson, Prime Minister of the United Kingdom:
I am appalled by the horrific events in Ukraine and I have spoken to President Zelenskyy to discuss next steps.

President Putin has chosen a path of bloodshed and destruction by launching this unprovoked attack on Ukraine.

The UK and our allies will respond decisively.

— Boris Johnson (@BorisJohnson) February 24, 2022
Justin Trudeau, Prime Minister of Canada:
Canada condemns – in the strongest possible terms – Russia's egregious attack on Ukraine. These unprovoked actions are a clear further violation of Ukraine's sovereignty and territorial integrity, and of Russia's obligations under international law and the Charter of the UN.

— Justin Trudeau (@JustinTrudeau) February 24, 2022
Scott Morrison states: "Russia has chosen war."
Prime Minister Scott Morrison addressed the news this afternoon in a press conference saying: "This is a chilling reminder of the world that we live in and where the threats and aggression of bullies and those who seek to intimidate others to seek their own advantage - this is a reality."
"Right now, our thoughts are very much with those in Ukraine - those who are enduring a terrible invasion as the bombs fall and the shelling continues and the bullets are fired. The footage that is emerging of missile strikes, and reports of hundreds of casualties - yet unconfirmed - is sadly unsurprising. Russia has chosen war."
The PM also wished to "send a particular message to Australians of Russian descent. I know that they will also be feeling terrible about these events."
Before Russia took "these deplorable steps" the PM announced that Australia had already imposed sanctions against Russia. He then confirmed in this press conference that there will be additional sanctions to come.
Australian Prime Minister @ScottMorrisonMP announces sanctions on army commanders, deputy defence ministers and Russian mercenaries who have been 'responsible for the unprovoked and unacceptable regression'. #RussiaUkraineCrisis pic.twitter.com/kjLNjUzwRu

— Danielle Robertson (@Danielle_Rob) February 24, 2022
Ukraine shuts airspace to civilian flights.
Ukraine has now closed its airspace to civilian flights because of a "high risk" to safety.
It comes as Putin authorised a military operation in eastern Ukraine in what appears to be the start of a war in Europe.
"The provision of air traffic services to civilian users of the airspace of Ukraine is suspended," Ukrainian State Air Traffic Services Enterprise said on its website today. "We will additionally inform about changes in the use of Ukraine's airspace."
A flight from Tel Aviv to Toronto made a sudden U-turn out of Ukraine's airspace around the time the notice was issued deeming the area restricted, according to flight tracking website FlightRadar24. A Polish Airlines flight from Warsaw to Kyiv also turned back to Warsaw around the same time.
The turnarounds came after Safe Airspace, which was set up to provide safety and conflict zone information for airlines after Malaysia Airlines flight MH17 was shot down over eastern Ukraine in 2014, said it had increased its risk level to "do not fly". It also warned of the potential for a cyberattack on Ukraine's air traffic control.
- With AAP.
BREAKING: "He has chosen a premeditated war." Putin launches invasion on Ukraine.
Russian President Vladimir Putin has ordered a "military operation in eastern Ukraine", effectively declaring war after months of increased tensions.
In a televised address to the Russian people the president said clashes between Ukrainian and Russian forces are "inevitable" and "only a question of time".
Putin warned other countries that any attempt to interfere with the Russian action would lead to "consequences they have never seen".
Putin "has chosen a premeditated war that will bring a catastrophic loss of life and human suffering," President Biden said in a statement that called the Russian operation an "unprovoked and unjustified attack."
"Russia alone is responsible for the death and destruction this attack will bring, and the United States and its Allies and partners will respond in a united and decisive way. The world will hold Russia accountable," he said.
In response, the UN Secretary-General Antonio Guterres has urged Putin to stop the war in Ukraine 'in the name of humanity'.
"President Putin, in the name of humanity, bring your troops back to Russia," Guterres said, speaking after an emergency meeting of the Security Council on Ukraine. The consequences of a war would be devastating for Ukraine and far-reaching for the global economy, he added.
Tonight, I have only one thing to say, from the bottom of my heart:

President Putin, stop your troops from attacking Ukraine.

Give peace a chance.

Too many people have already died. pic.twitter.com/PPgmABZiKl

— António Guterres (@antonioguterres) February 24, 2022
- With AAP.
WA woman wins right to partner's sperm after he dies.
A WA woman has won the right to use her long-term partner's sperm after he dies.
The woman, who can not be named, was granted permission by the West Australian Supreme Court after her partner of eight years suffered a brain aneurysm last month.
The 36 year old man was placed on life support at Sir Charles Gairdner Hospital in Perth while the matter was being considered.
Justice Jenni Hill said the man's sperm and associated tissue could be removed after his death, however, his partner would need another court order to use the sperm in the future.
If this sounds familiar to you, it's because Ellidy Pullin welcomed a child with snowboard champion Alex 'Chumpy' Pullin in October last year, after his sperm was retrieved following his tragic death.
Four months on, Ellidy and baby Minnie Alex Pullin are doing well.
You can read more about their story here.
A look at Sydney's wild weather.
Just popping back in because I must talk more about Sydney's wild weather as I dry off by my laptop from this morning's wet commute.
Here's the view from Mamamia's Sydney office - featuring some very ominous-looking clouds...
Thankfully, it doesn't look as bad as some of the rainfall and flash flooding we've seen across NSW and Queensland the past couple of days.
Sydney, where I am, is currently enduring its wettest summer in 30 years, with more wet and stormy days on the way (so bring a brolly).
The insanity#arncliffe #wollicreek #sydney #sydneystorm pic.twitter.com/mjBn38eOle

— 🖤Charis McAwesome #3xVaxxed (@TheDigitalMaori) February 22, 2022
This is climate change in action, right here in Marrickville Sydney. This took less than 20 minutes of rain to disrupt this whole street.#ClimateCrisis #ClimateEmergency #ClimateActionNow pic.twitter.com/nu9irxhlRO

— Darren (@Daz_boy) February 22, 2022
#Marrickville smashed by heavy rain this afternoon with flash flooding causing havoc on the roads . There was all kinds of debris sailing down the street including council bins left out for tonight's collection. Water levels reached hallway up car doors.
Pic Litza Theodor pic.twitter.com/teIimaxO8y

— Albert Martinez (@newsinnerwest) February 22, 2022
More than 120mm of rain during the last two days means #Sydney is now having its wettest summer in 30 years.

More at https://t.co/pLK6MKIKIg

Photo: Parramatta River on Tuesday. Shot by @sarah_loves_the_outdoors/IG pic.twitter.com/d9ORdcCy8i

— Weatherzone (@weatherzone) February 23, 2022
How's the weather where you're at? Link us to your photos on social media.
The pop culture news you missed.
Good morning everyone! It's a happy day in my books - Florence and the Machine are back with new music, which I take as proof that nature is healing.
Their new single is called 'King' and it is SO GOOD to hear Florence Welch's voice again - give it a listen!
Changing tack a little, from one of the most enduring bands of our generation to... one of the most enduring reality shows.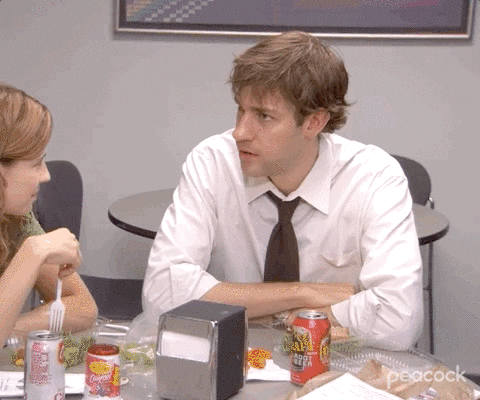 Last night, Married At First Sight gave us our first glimpse at a cheating scandal for 2022. Can you believe it's taken this long?
Yes. While the rest of the table cried, argued and yelled about McDonalds receipts, Carolina and Daniel got their flirt on, setting us up for a long-standing MAFS tradition: cheating.
Love that for us.
No doubt this storyline will blow up over the next few weeks, so you can get across it thanks to the twins hilarious recap: The Twins recap Married at First Sight: A perfectly engineered cheating scandal.
Ukraine in state of emergency, and all the news you need to know this morning.
Morning friends! Apparently, as 2022 gets well underway, we're entering a 'vibe shift.''
'What does that even mean?' I hear you ask.
Apparently 'vibe shift' is now a term for the phenomenon of trends dying overnight.
It's the feeling of everything you're doing, watching and wearing becoming uncool quicker than you can keep up.
My colleague Chelsea has explained it all for us, but "American Apparel, flash photography at parties, and messy hair and messy makeup " is the new... vibe???
Anyway, on to the news; here are the five stories that'll get you up to speed this morning.
1. Ukraine declares state of emergency and compulsory military service.
Ukraine has declared a state of emergency and told its citizens in Russia to flee as Russia began evacuating its Kyiv embassy.
The 30-day state of emergency could restrict the freedom of movement of conscripted reservists, impose curbs on the media and lead to personal document checks, according to a draft text that needs to be approved by parliament.
Shelling intensified at the line of contact in eastern Ukraine, where Russian President Vladimir Putin recognised the independence of two rebel regions this week and has ordered the deployment of Russian troops as "peacekeepers". But there was still no clear indication of whether he plans to follow that up with a mass assault on Ukraine.
"Predicting what might be the next step of Russia, the separatists or the personal decisions of the Russian president - I cannot say," Ukraine's President Volodymyr Zelenskiy said.
Ukraine declares state of emergency as fears of Russian invasion grow https://t.co/gYpOn2EZDW

— ABC News (@abcnews) February 23, 2022
The Ukrainian government has also announced compulsory military service for all men of fighting age.
Meanwhile, Australia has imposed sanctions, including travel bans and financial bans on eight members of the Russian Federation's security council, with Prime Minister Scott Morrison promising to "ratchet up" the response should military action continue.
2. Children now eligible for Moderna vaccine.
Children aged six to 11 are now eligible for the Moderna vaccine, after experts signed off on the expansion of the immunisation program.
The Australian Technical Advisory Group on Immunisation has recommended the vaccine following approval last week by the Therapeutic Goods Administration.
#BREAKING: ATAGI has formally approved the Moderna vaccine for 6-11 year olds. Rollout for children will begin from Thursday pic.twitter.com/ceHkoKkBgk

— Andrew Brown (@AndrewBrownAU) February 22, 2022
Each vaccine, which will be available for children from Thursday, will be half the adult dose and children will need two doses spaced eight weeks apart.
A second dose can be given as early as four weeks from the first in certain circumstances, such as if a child is immunocompromised.
The Pfizer vaccine is already available to children aged five to 11 and nearly half of the age group has already had one dose since January when they became eligible.
3. Text messages could lead to a "breakthrough" in Theo Hayez case.
The case of missing Belgian backpacker Theo Hayez has seen a "potential breakthrough" after investigators found the mystery person who exchanged WhatsApp texts with the 18-year-old on the night he vanished, a coronial inquest has heard.
Hayez was last seen leaving the Cheeky Monkey's nightclub in Byron Bay at 11pm on May 31, 2019 before being reported missing on June 6.
"There's been a potential breakthrough and I don't want to overstate it, your honour, but we know Theo was engaged in some WhatsApp activity just before 1am on the 31st of May," counsel assisting the coroner Kirsten Edwards said, according to the Daily Telegraph.
"We've found somebody who was communicating with Theo on May 31 [2019]; we're trying to ascertain whether that communication was close to that period just before 1am."
It comes after NSW Police announced a $500,000 reward for information about Hayez's disappearance.
Police have announced a $500,000 reward for information into the disappearance of Byron Bay backpacker Theo Hayez almost three years after he vanished https://t.co/y7kCA3Og0I

— Georgia Clark (@GeorgiaBClark) February 22, 2022
4. One woman dead as Queensland/NSW weather intensifies.
In Queensland, intense rainfall has triggered wild flash flooding that has claimed at least one life.
The body of a 63-year-old woman was found submerged in a vehicle after it was swept into raging storm waters west of Eumundi on the Sunshine Coast on Wednesday morning.
Grave fears were also held for a 54-year-old man whose motorcycle was found near Gympie as rescuers combed waterways for the missing rider.
The deluge from the slow-moving weather system on Wednesday dumped record rainfall, with more than 400mm falling in some areas in hours.
Queenslanders have been warned the southeast is still in the firing line, with predictions that up to a month of rain could fall on Thursday.
NSW is also in for more wet and stormy days bringing danger of further flash flooding and rivers overflowing.
The state's northeast is likely to bear the brunt of the ongoing wet weather.
More than 120mm of rain during the last two days means #Sydney is now having its wettest summer in 30 years.

More at https://t.co/pLK6MKIKIg

Photo: Parramatta River on Tuesday. Shot by @sarah_loves_the_outdoors/IG pic.twitter.com/d9ORdcCy8i

— Weatherzone (@weatherzone) February 23, 2022
5. In royal news: Future queens talk early childhood development.
The Duchess of Cambridge has met with Denmark's Queen Margrethe and her daughter-in-law, Crown Princess Mary in Copenhagen, as part of a two-day visit to learn more about how Denmark has led efforts in early childhood development,
Kate visited the Lego Foundation PlayLab and hung out with young children in the woods at a forest kindergarten as part of the trip with her Royal Foundation Centre for Early Childhood - the first time she has taken the work of her institution to the international stage.
"My children are very jealous they weren't coming to see the Lego Foundation. They were like, 'hang on, there's Lego and we're not coming?'," said Kate, who arrived in the Danish capital on Tuesday and visited the Infant Mental Health Program at the University of Copenhagen.
Joining The Queen of Denmark and The Crown Princess to celebrate a Jubilee year for both the United Kingdom and Denmark – a Golden Jubilee here in Denmark, and Her Majesty The Queen's Platinum Jubilee back in the UK.

Thank you for the warm welcome! 🇩🇰 pic.twitter.com/zKTNmrPLXc

— The Duke and Duchess of Cambridge (@KensingtonRoyal) February 23, 2022
And that's it, you're all up to speed!
We'll be here to bring you more of the biggest news stories throughout the day.
- With AAP.
Is it wrong that I watched that video?
Last week a video of a man being fatally attacked by a shark in Sydney went viral.

But before social media there were shockumentaries, before them, public executions where people would go to watch a person's final moments, so why are some of us so interested in watching someone die?

In this episode we speak to a psychologist about our strange fascination with death and the impact that these videos have on the victim's friends and family members.
READ:
Feature Image: Twitter/ @UATV_en and @PDocumentarians.