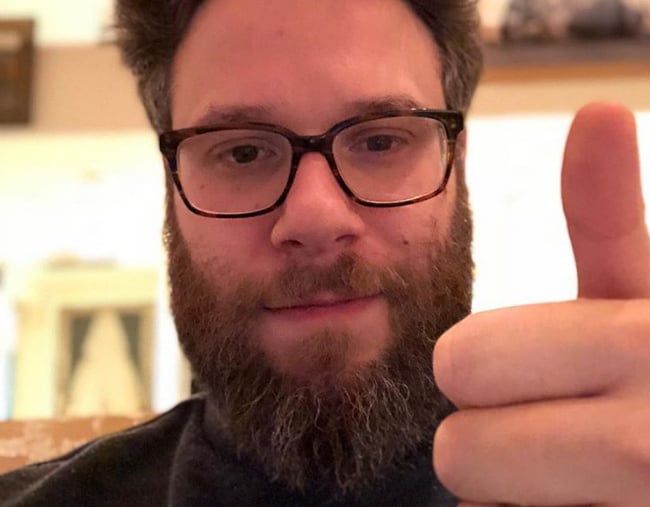 1. In two words, Seth Rogen just summed up what everyone thinks about Ariana Grande and Pete Davidson's engagement.
In case you missed it, a lot of people are talking about the whirlwind romance of singer Ariana Grande and SNL comedian Pete Davidson, who are now engaged after a casual three weeks of dating.
It's full on.
Take this Instagram post, for example.
On Thursday, Pete shared this lovely photo of his fiancee lying on some grass overlooking a body of water, her back arched for an unknown reason.
The couple proceeded to fight over who loves the other one more in the comments, before actor Seth Rogen stepped in to say what we're all thinking.
"Guys seriously," he commented.