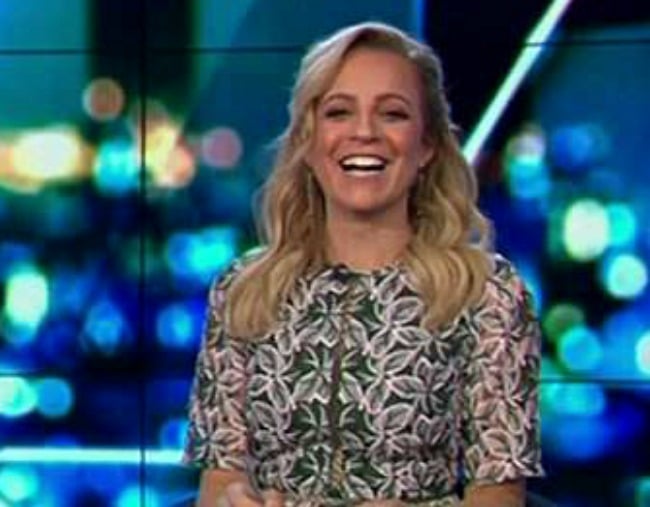 Well, we know far more about Carrie Bickmore's privates than we thought we ever would after Wednesday night's episode of The Project.
The TV presenter made a somewhat startling revelation about the state of her pubic hair during a segment on the royal wedding.
It started off innocently enough, with the in-studio crew chatting to royal correspondent Lisa Wilkinson, who's in London this week for the royal wedding.
The chat then turned to the bizarre Prince Harry and Meghan Markle royal wedding merchandise, which included bathers with Harry's and Meghan's faces on them.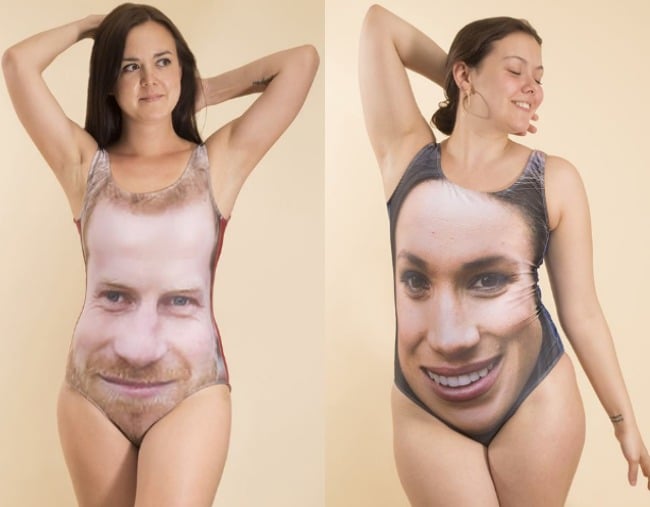 "The merchandise on the ground here is unbelievable. You haven't actually told me what you want yet," Lisa said to the panel.
Carrie piped in saying she wanted a tea towel, but Lisa insisted she had a better present in mind.
"No. I'm getting you that fabulous one-piece swimsuit with Harry and his beard."
And that's when Carrie made a quip that had her co-host Waleed Aly's eyes bulging.
"That will be the first time I've had hair down there in a while."
Carrie and Lisa immediately started laughing, with Lisa telling her friend, "God, I love you, Carrie. I love you."
And in case we were still wondering about the status of the other presenters' pubic hair, Peter Helliar filled us in.
When Waleed joked that Pete would probably like one of those swimsuits, he clarified, "I do have hair down there."
Yep, another informative night on The Project.