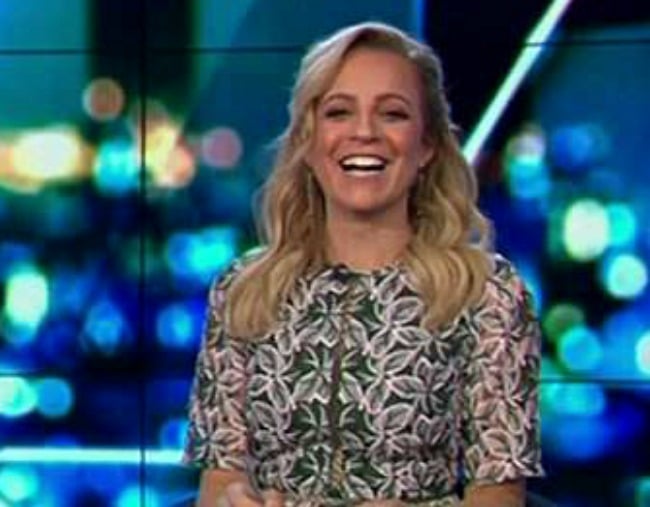 Well, we know far more about Carrie Bickmore's privates than we thought we ever would after Wednesday night's episode of The Project.
The TV presenter made a somewhat startling revelation about the state of her pubic hair during a segment on the royal wedding.
It started off innocently enough, with the in-studio crew chatting to royal correspondent Lisa Wilkinson, who's in London this week for the royal wedding.
The chat then turned to the bizarre Prince Harry and Meghan Markle royal wedding merchandise, which included bathers with Harry's and Meghan's faces on them.