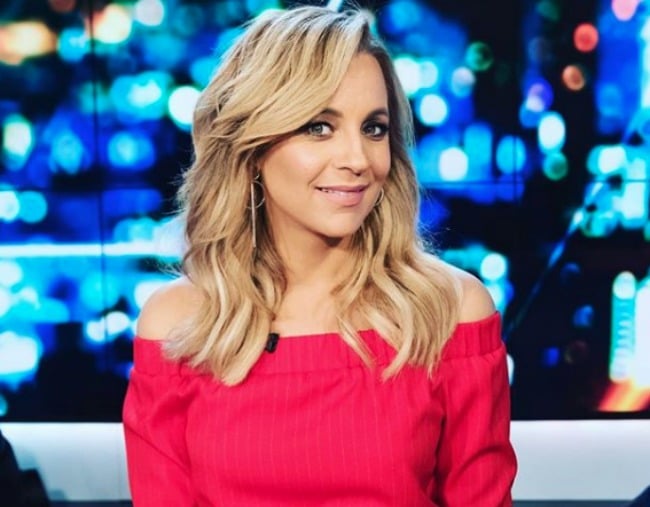 The Project host Carrie Bickmore has announced she is expecting her third child.
Posting a video announcing the news to three-year-old daughter Evie beside son Oliver and partner Chris Walker, Bickmore wrote:
"Hey some exciting news to share with you. We are having a BABY. How funny is Evie asking if it's twins. No honey it's not twins!"
In the video, little Evie is told by 10-year-old Oliver and Carrie that she has a "baby in [her] tummy", to which the three-year-old asked if she was, in fact, having twins.
The 37-year-old TV host confirmed the couple do not know if they're expecting a boy or girl.
In the lead-up to the birth of Evie three years ago, Carrie conceded while she was excited about the impending arrival of her second child, she expressed fears about the birth after suffering a serious haemorrhage 10 days after her first pregnancy some ten years ago.
"I'm excited to meet this baby but I am not excited about the birth," she told the Herald Sun at the time.
"I wasn't one of those women who put the baby on their chest and felt so happy and in love. I just wanted to vomit. I did vomit. Childbirth is hell. Of course, I loved my son but it wasn't that instant thing for me that everyone talks about."
In 2010, Carrie's husband and the father of Oliver, Greg Lange, died after a 10-year battle with brain cancer. In 2012, it was first reported she had begun dating her then-colleague Chris Walker.