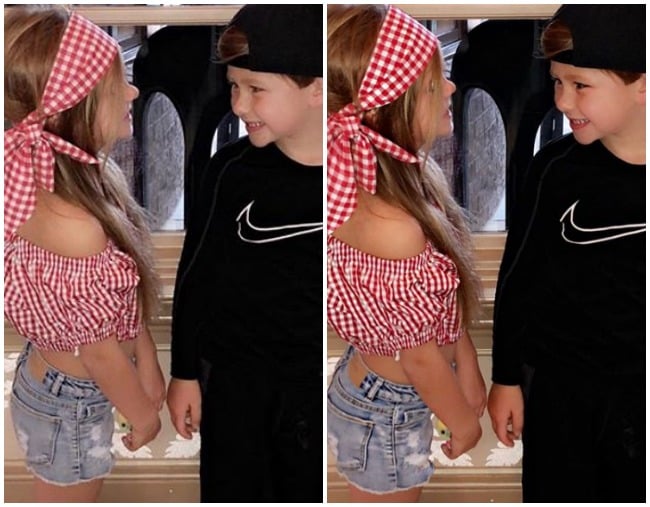 You know who doesn't need photoshop? Anyone. But also four-year-old girls.
But when 40-year-old Real Housewives of Atlanta star Kim Zolciak-Biermann uploaded a photo of her four-year-old twins Kaia and Kane to Instagram on Tuesday, fans noticed an uncomfortable detail.
Initially, it looked like the background of the image, particularly next to Kaia, was distorted – a telltale sign of people's proportions being manipulated. Then Zolciak-Biermann's eldest daughter, 21-year-old Brielle Biermann, shared the same photo to her Instagram story, with one noticeable difference: it was unedited.
Here's the original: