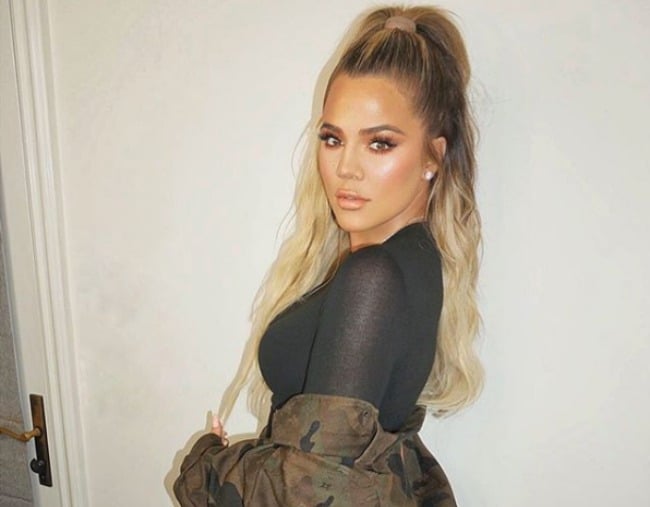 Let this be a lesson for us all – you do not want to take on Khloe Kardashian. The protective new mum lashed out at a troll on Twitter who claimed her three-month-old daughter, True, is "not cute at all". Tagging Khloe, 34, in a since deleted tweet, the young woman wrote: "Is it just me or is @khloekardashian baby, True, not cute at all?"
Khloe understandably did not take well to the completely uncalled for tweet. "What self-respecting adult would even comment on a child's appearance? What type of disgusting human being are you? It's pathetic that you are this miserable in your life," she replied. Her fans were also quick to back her up, criticising the troll's comments, with Khloe responding to them all:
I will never understand that either! It makes no sense. But obviously people like that have other problems

— Khloé (@khloekardashian) July 7, 2018
Thank you for saying that gorgeous! God bless you and I hope you have a fun and fabulous weekend

— Khloé (@khloekardashian) July 7, 2018
I just don't get why people have that much energy to actually project all of this negativity. That takes a lot more energy than just being kind

— Khloé (@khloekardashian) July 7, 2018
She's a loser for that. No respect for people like that. People are entitled to their own opinions and feelings but why on earth would you tweet that and if you must why would you tag me?

— Khloé (@khloekardashian) July 7, 2018
According to a report by People, the troll has since apologised for her comments, claiming she didn't expect to stir up so much drama. "[I] honestly didn't mean for my tweet to get as many replies and whatnot to it. I apologise for my actions and I shouldn't have said what I said. I wasn't thinking at all," she wrote on Twitter, as reported by People.