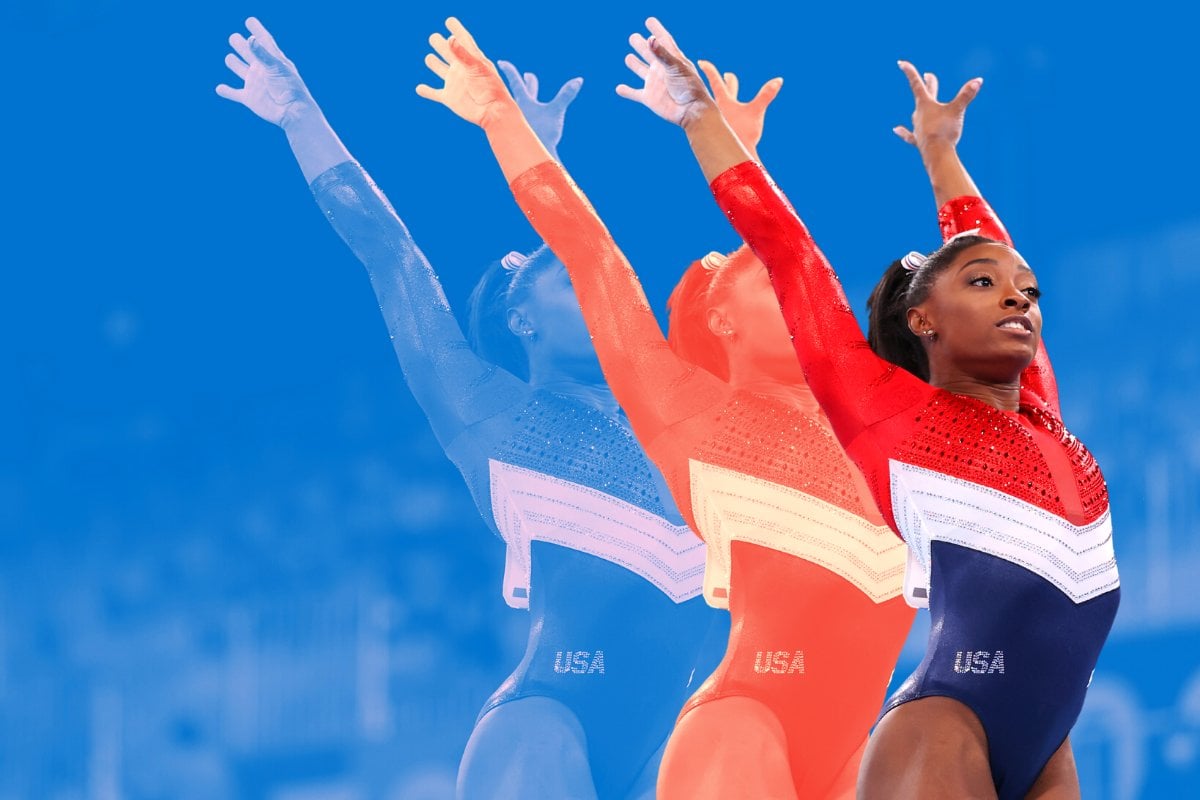 All eyes are always on Simone Biles.
The 24-year-old is considered the greatest gymnast of all time. The golden girl of Team USA. A four-time Olympic champion. A woman who has defied all odds and performed feats that no one else ever has.
So as she stepped up to the vault during Tuesday's Olympic women's gymnastics team final, the 1000+ media, athletes and officials in Tokyo's Ariake Gymnastics Centre watched in anticipation.
It didn't go as anyone had hoped.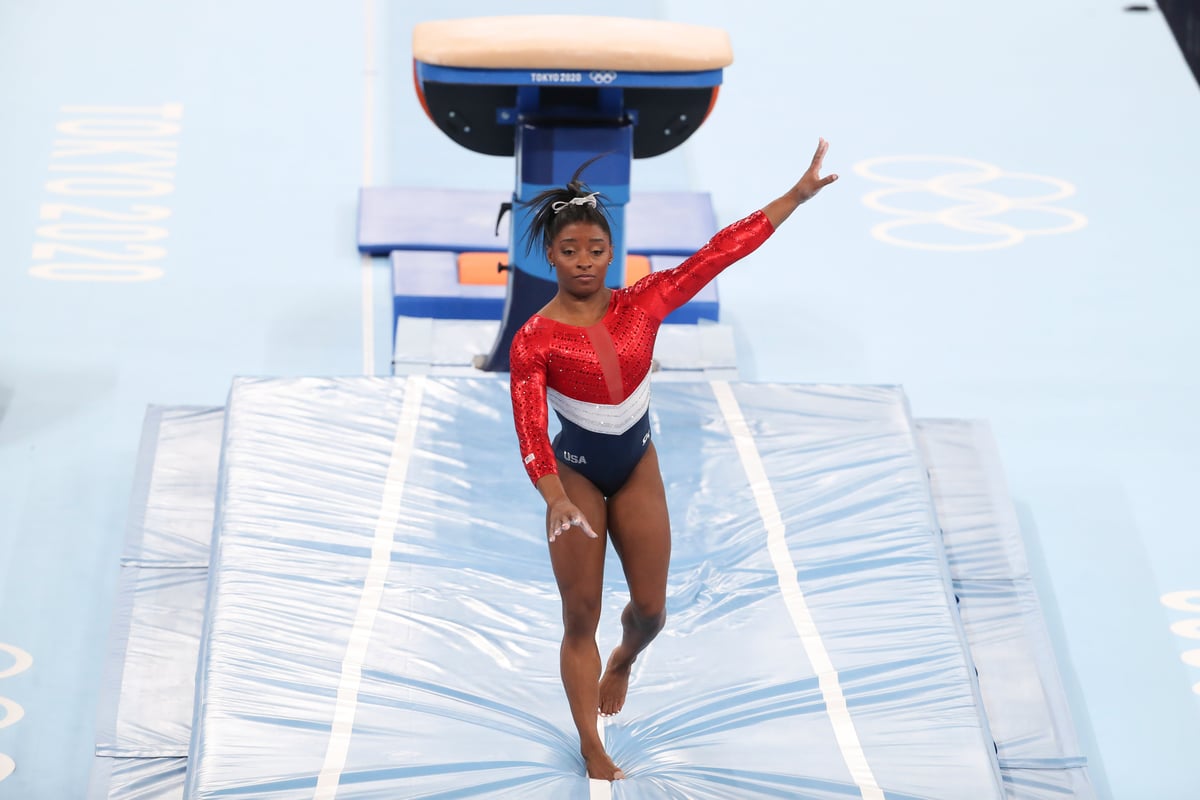 Image: Getty.
Biles completed only 1.5 rotations instead of her planned 2.5, and grimaced after her dismount. Minutes later, she was seen walking off the floor with a trainer. 
The rest of Team USA moved on to the bars without her, as speculation of injury ran rampant among those in the arena and on social media. Jordan Chiles came off the bench for the team's next apparatus because Biles was nowhere to be seen.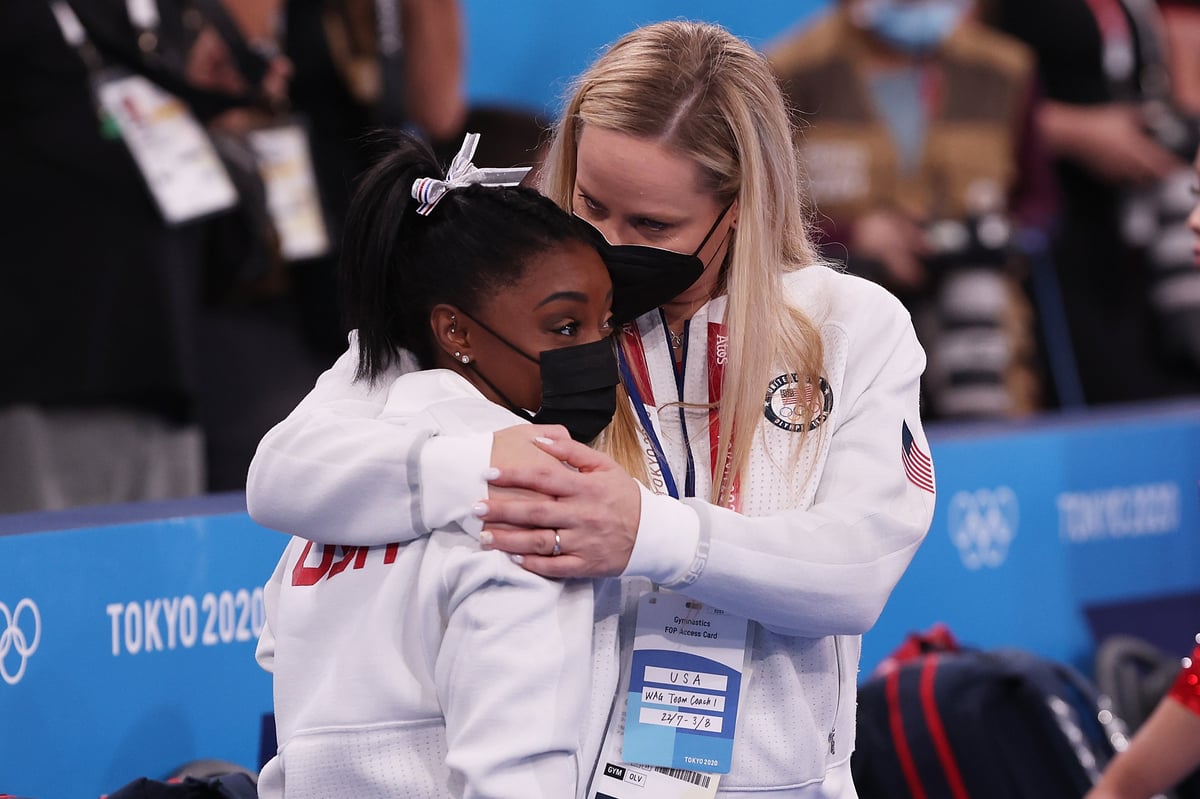 Image: Getty.