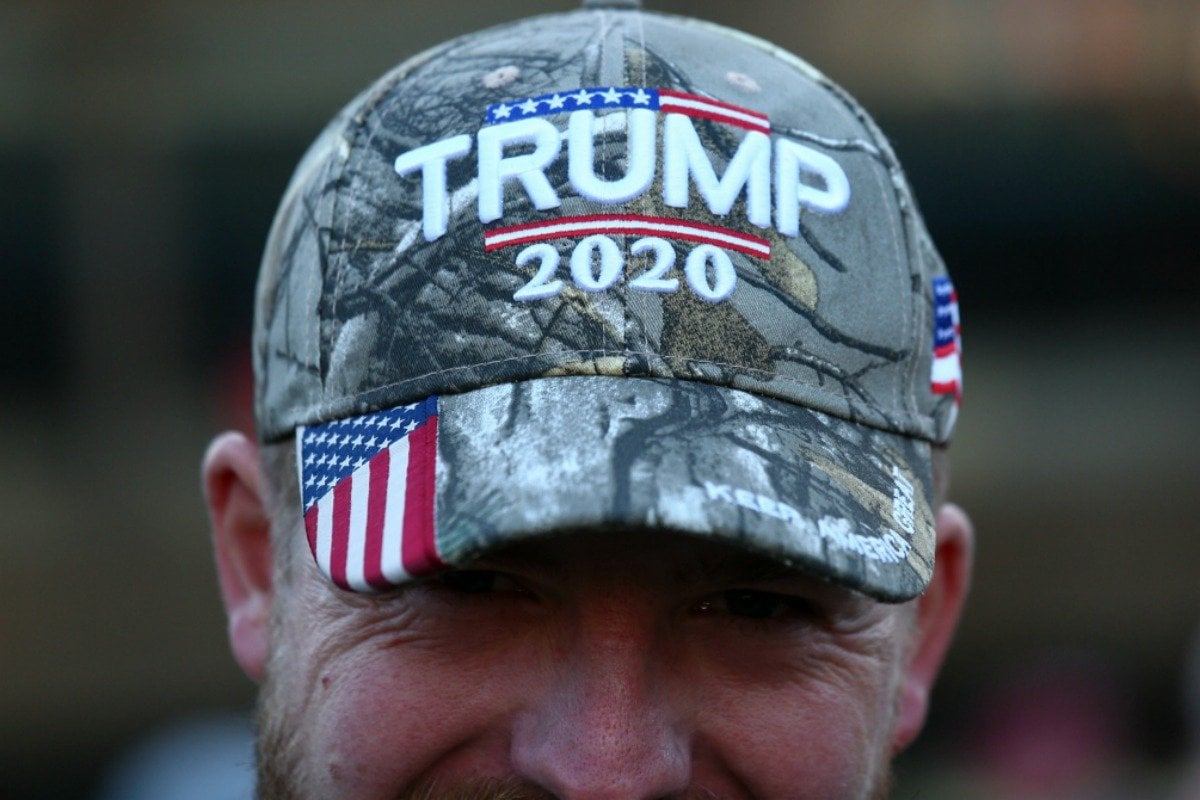 During the 2020 US presidential election, 70 million Americans voted for Donald Trump.
That's seven million more people than voted him into office in 2016. 
So even though Joe Biden, who received 75 million votes, will be inaugurated as the 46th President of the United States of America in January 2021, the election was far from being the landslide many of us expected. And as a result, it's left a large chunk of the world feeling utterly perplexed, and desperately despondent, as they try to wrap their head around why millions would support a man whose arguably most famous catch phrase is "Grab 'em by the pussy."
While Donald Trump, with all of his racist, homophobic, sexist, factually incorrect, anti-science, anti-abortion, and self-serving tendencies has been defeated, Trumpism is far from being dead.
Watch: Donald Trump has been pushing a narrative of 'voter fraud' for many months now. 
As the votes of millions of Trump supporters started to be solidified by way of electoral votes, one Democrat made a plea on the sharing platform Reddit, as he tried to understand the seemingly widespread desire to have four more years of a man who had already - very clearly - shown us who he was. 
"Genuinely, please help me understand?" he wrote in a post that's now been shared tens of thousands of times.
"I'm a Democrat, and before last night I believed that with all the people coming out to vote who hadn't before, we would see Biden winning by a significant margin. To my surprise, obviously that didn't happen and a very significant portion of the country really believes in Trump, apparently. I don't agree with any of his policies, and to put it lightly, I'm not a fan of his character. As a result of that, I genuinely don't understand what it is about him that compels someone to vote for him," he asked. 
One answer in particular put forward an analogy that garnered an enormous response.