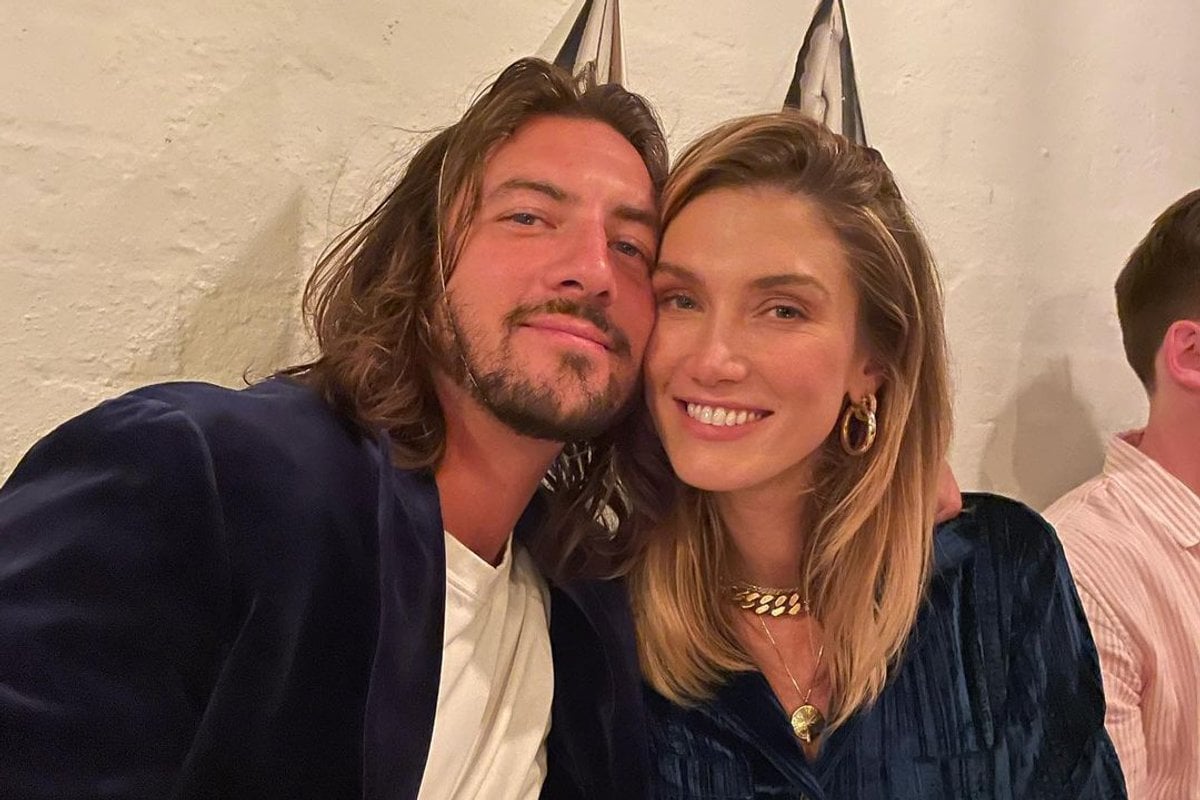 Delta Goodrem is engaged!
Goodrem shared the good news on September 21, posting an Instagram post from her holiday in Malta, where fiancé Matthew Copley decided to pop the question.
The pair met through music — Copley is her guitarist — and have been dating since 2017.
They have kept things very private, owing to a promise Goodrem made with herself.
"I made a conscious decision when I was 30 that I'm not somebody who wants to talk about relationships," she told InStyle Australia in 2018.
"I made a [choice] that I'm not even going to comment 'yes' or 'no' … I've said nothing for three or four years — all I've kept saying is 'I'm single and I'll let you know when I'm in a serious relationship.' And I will."
In a 2020 interview with Stellar magazine, Goodrem, 38, explained how her decision was informed by her experience with having her dating life splashed across newspapers and homepages in the past.
"At that time I felt there was a bit too much tabloid gossip in my life and I wasn't driving that. I grew up always willing to give my heart and soul to everybody in public, but I realised that no longer included sharing that side of me and I don't think I have to. I'm not that person and that's not my vibe," she told the publication.
Because of this Goodrem has rarely spoken about Copley to the media, but in February 2023 she gave a few details to The Australian Women's Weekly.