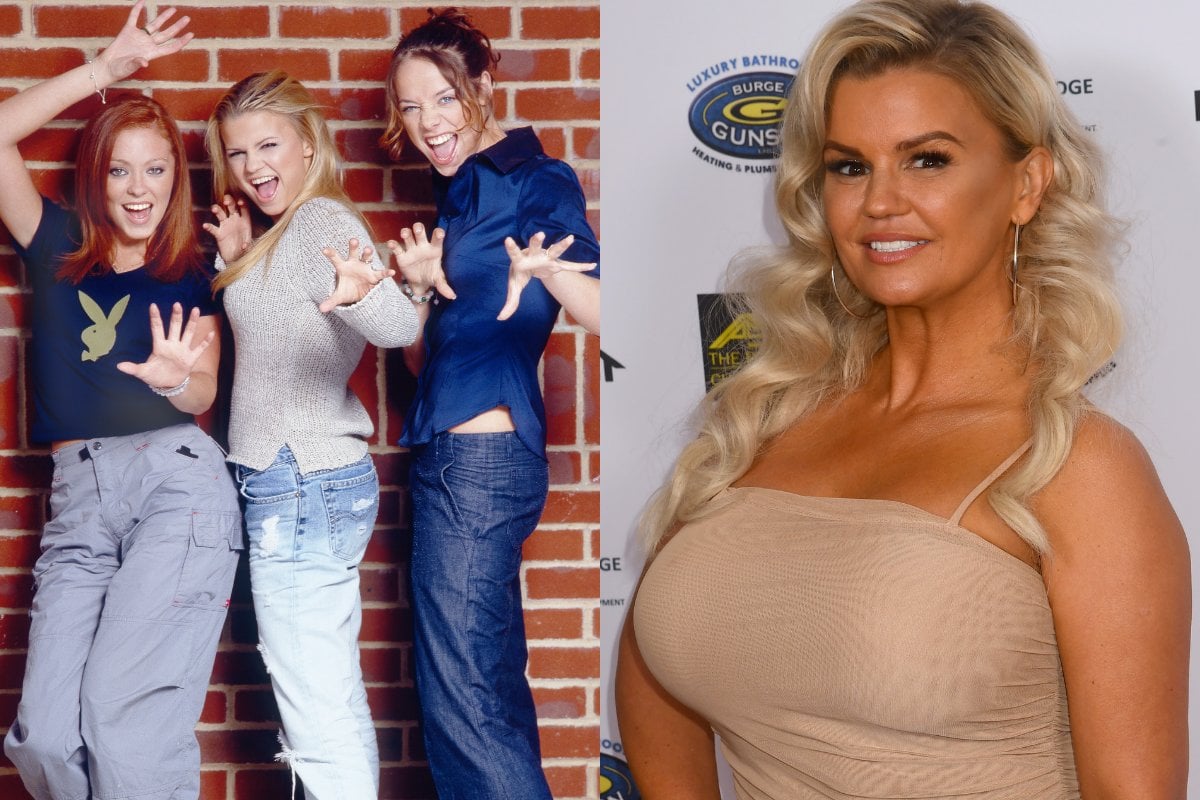 This post discusses addiction and suicidal ideation, and may be triggering for some readers.
Kerry Katona went from pop stardom in Atomic Kitten to bankruptcy. Now, at 41, the mum-of-five is a millionaire again, thanks to sharing topless photos of herself on OnlyFans.
Watch How are women having sex? The juiciest results from the Mamamia Sex Survey. Post continues after video.
Katona had a tough upbringing. She and her mother fled their home for a refuge when she was nine. Money was short, and she says she used to shoplift "all the time".  
"I remember going to Warrington market with my mum and stealing, just because we used to be starving," she told the Mirror. 
Her mother Sue had bipolar disorder, and offered Katona speed when she was just 14, telling her it was sherbet. Throughout her teens, Katona had stints living with foster parents. At 17, when she was back with her mother and getting a bit of work as a dancer in a nightclub, money was still short. 
"We sold my parrot, Alfie, for £20 ($37) so I could buy some Tampax," she recently recalled in The Times.
Before long, Katona discovered how lucrative lap dancing could be. Still only 17, she was making up to £500 ($925) a night, due to what she describes as her "great set of t**s".  
Katona's dream was to become a Page 3 girl, but then she was introduced to Andy McCluskey from new wave band Orchestral Manoeuvres In The Dark, who was forming a girl group. He knew Katona was going to be a star, even though he didn't think she could sing, so he found two girls who could – Liz McClarnon and Natasha Hamilton – and Atomic Kitten was born. 
In 2001, the band scored an international number one smash with "Whole Again". But Katona had just quit. She was pregnant to Westlife's Brian McFadden. The two married and had daughters Molly and Lilly-Sue before splitting.