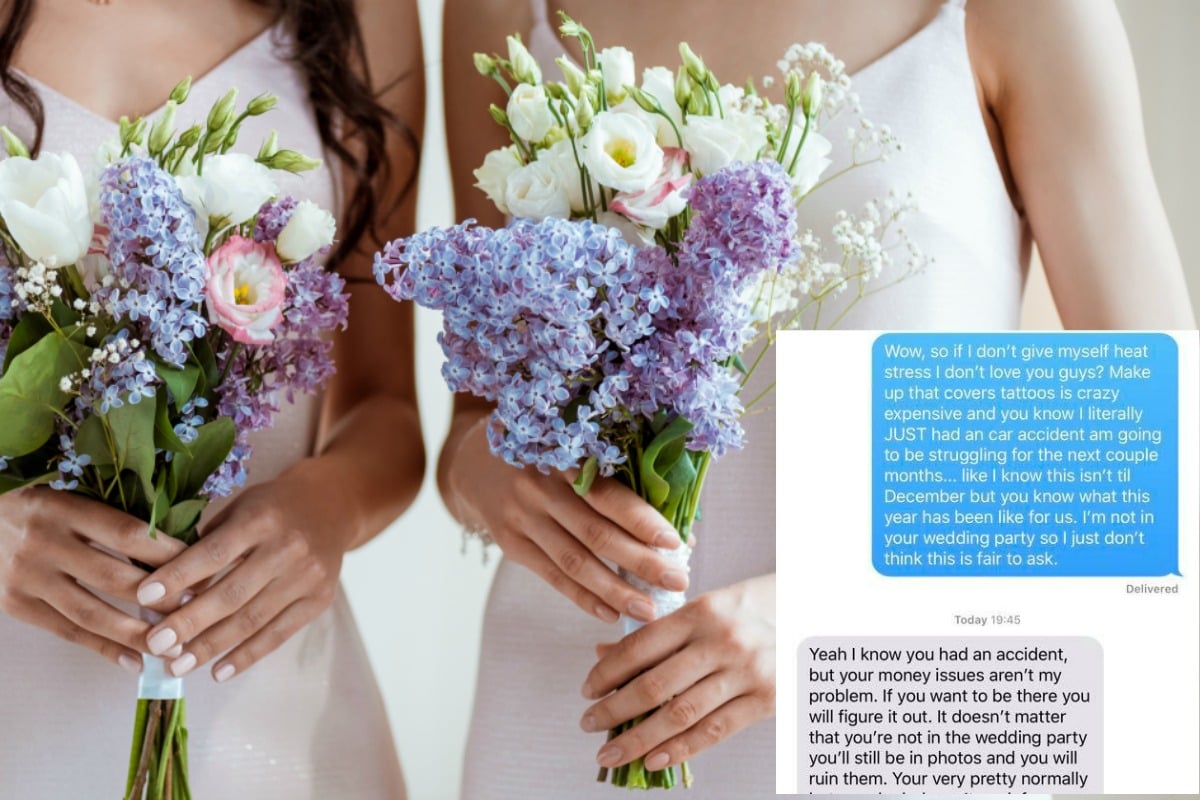 In news that is shocking to precisely no one, a bride has sent a series of texts she… definitely shouldn't have.
It's well documented that brides can take their 'special day' a little too seriously when it comes to ensuring everything is 'perfect', with bridesmaids generally copping the brunt of it, but this bride has come for a guest.
It's official: no one is safe.
Bride-to-be Danni decided to provide some helpful (ha) notes to Sara about how she should dress for her big day.
How much should a wedding dress cost? Post continues below.
"Hey so with my wedding. I wanted to ask if you could please make sure your tattoos are covered & could you maybe fix your hair up so it's a natural colour? We've put a lot of work into our theme and I'm sorry but your look clashes with it."
The two part text then goes on to provide some helpful ideas for Sara on how to dress for the upcoming wedding. "Even if you just put some spray or something on your hair for the night. I just want it to all look perfect and I can send you some ideas nice long sleeve dresses for you to wear or just wear a jacket."