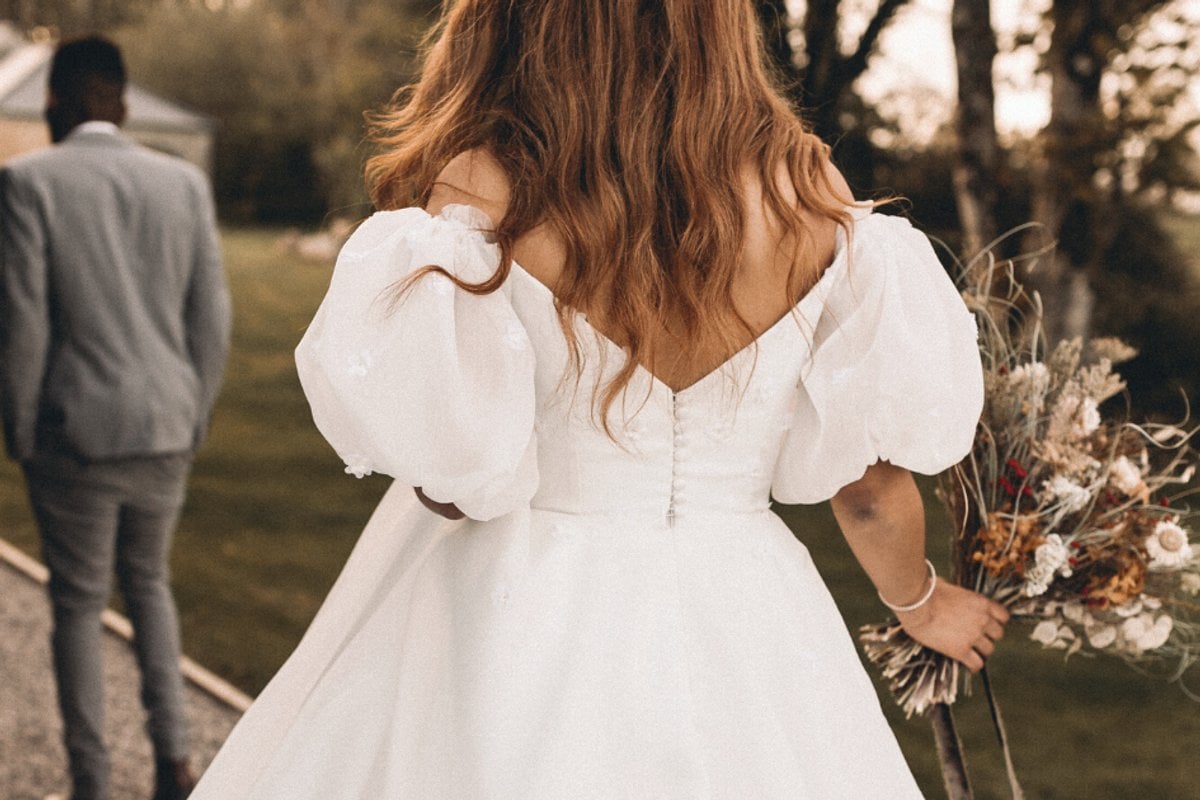 Getting married to your person, surrounded by those you love most, is supposed to be the best day of your life. But the planning? The planning can be... stressful. To put it lightly.
And sometimes, cracks start to show in the lead-up to the big day.
Whether it's down to anxiety, finances or even communication (or a lack of it), there's not much Amy Parfitt hasn't seen when it comes to the planning stages of a wedding. As the co-founder of Wedshed, she and her best friend have been helping couples pull together their perfect dream weddings since 2015.
So we asked Amy to share the common signs that tell her a relationship may not make it all the way to the aisle.
Watch: How much do Aussies spend on weddings? Post continues after video.
Why does wedding planning bring up so many red flags?
For couples, weddings are often the first major thing they will plan together for their future, says Parfitt.
"There's a whole lot of investments that go into a wedding – which is, by the way, only a SINGLE day. It is a lot of emotional investment, financial investment, and an investment of time," she explains.
"You can be really excited about getting married but if there's anything that's bubbling, planning a wedding is probably going to bring all of that to the surface because weddings are a pressure cooker."