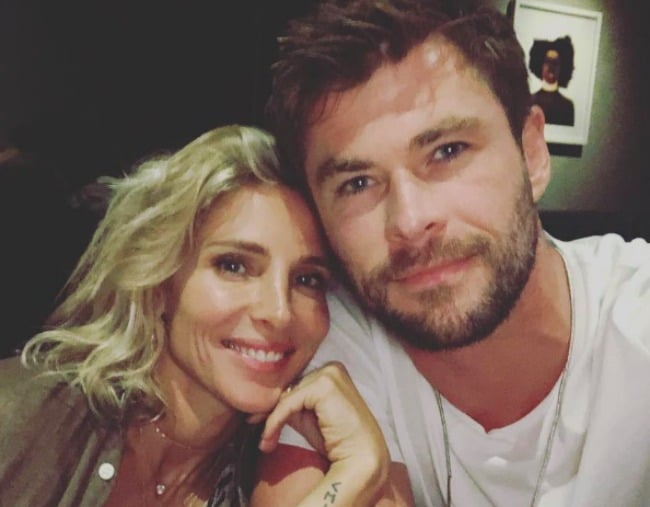 1. Chris Hemsworth has suffered a very unfortunate accident on his 35th birthday.
Chris Hemsworth is celebrating his 35th birthday today.
But unfortunately for the Thor star, he got a little more than what he wished for.
Posting to Instagram, the Aussie actor shared how his son pranked him while he was blowing out his birthday candles.
"Immediately after this shot was taken my son viciously attacked me from behind (due to his ninja training) and slammed my face into the flaming candles," Hemsworth wrote.
"I'll now be played Deadpool if @vancityrecords [Ryan Reynolds] pulls the pin."
Hemsworth and his wife Elsa Pataky have three children, six-year-old daughter India Rose and four-year-old twin boys Tristan and Sasha.
Famous friends of the actor, including Dwayne 'The Rock' Johnson, Henry Cavill, Chris Pratt, Jessica Chastain and Chris's brother Liam Hemsworth, all sent the star birthday wishes.
2. Did Tristan Thompson just cheat on Khloe Kardashian? Again?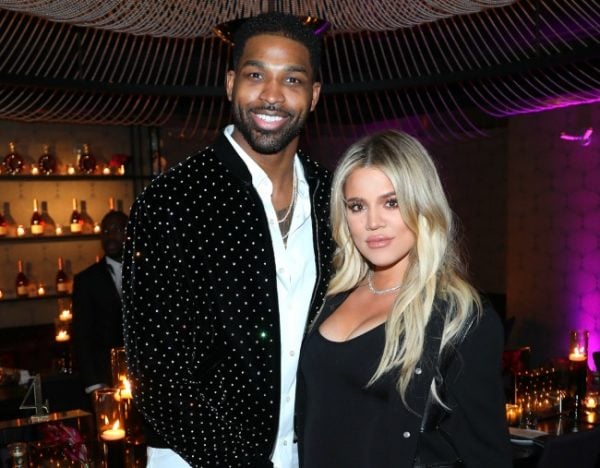 Oh, God.
Khloe Kardashian's boyfriend Tristan Thompson may have been caught cheating AGAIN.
Will he ever learn?!
The 27-year-old professional basketball player was teaching at a basketball training camp when he was seen accompanied by a young woman.
"They looked like more than friends because he had his hand on her lower back when they arrived," an employee of the Toronto Pan Am Sports Centre told RadarOnline.
"There was definitely something there."
Over the weekend, Khloe Kardashian attended her sister Kylie Jenner's 21st birthday party.
At the event described as a 'stop light' party, people used coloured cups to indicate their relationship status.
34-year-old mum-of-one Khloe was seen carrying a green cup – which referred to a "complicated" relationship status. Ouch.
3. Elyse Knowles is taking her former manager to court over The Block winnings.

Reality TV star Elyse Knowles is in a feud with her former manager over money.
According to the Herald Sun, Knowles is taking her former manager, Sean Anderson, to court over his cut of her earnings from The Block.
The claim, which has been lodged with the Melbourne Magistrate's Court, is for $60,000, which represents a 10 per cent cut of her earnings on the reality TV show.
As the Herald Sun reports, Knowles allegedly wants the money back as she applied to be on the renovation program without any help from her agent.
Anderson disagrees with this claim and told the publication he was very involved in the audition process.
"We pitched Elyse and (her partner) Josh for the show, organised their auditions, negotiated her participation agreement with Nine, managed all her Block publicity and so, quite rightly, commissioned her share of earnings from the show as per our contract," he said.
"I look forward to defending the court proceedings."
4. "You think your parents are going to live forever." Jesinta Franklin has spoken about her mother's cancer diagnosis.

Jesinta Franklin's mother, Valerie, was diagnosed with bowel cancer earlier this year.
"You think your parents are going to live forever. She didn't have any symptoms and just went for a routine test. It was a shock because she is so vibrant, my mum," she told Confidential.
The 27-year-old told the publication she felt like she was now experiencing a parent-child role reversal as she had to stay strong for her mum.
"When you get older and you have that moment with your parents where you become the carer and you've got to be... the strength (is) really difficult. It was a very humbling experience," she said.
"We're just very lucky that she's still here."
Earlier this year, the model and influencer said she planned to retire from modelling by 40 so she can focus on her health.
5. Casey Donovan has shared the brutal way she discovered her 6 year relationship was a lie.
Casey Donovan, who rose to fame in 2004 when she won Australian Idol at only 16 years old, has detailed the exact moments leading up to her heartbreaking discovery that her six year relationship was in fact a hoax.
For a quick recap, when Donovan was 16 years old and touring the country with the Australian Idol finalists, she received a phone call from a person called Campbell, who explained they were given her number through a friend of a friend. They struck up a friendship that quickly transitioned into a romance.
The talented singer fell madly in love with Campbell, and they eventually became engaged. However, unbeknown to any of her friends and family, Donovan had never met Campbell.
Every time they organised to meet, he made up an outlandish excuse and a woman called Olga turned up in his place.