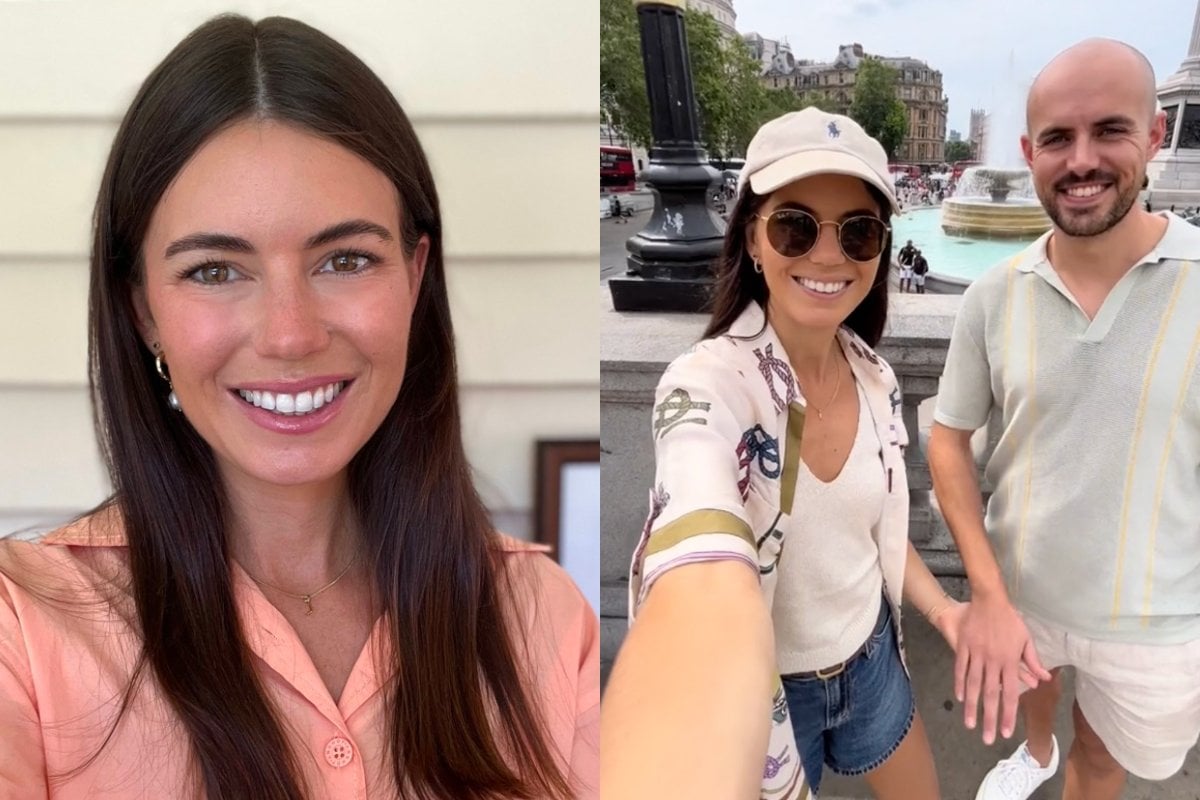 For many young Aussies, the arrival of the cooler months sparks the beginning of a rite of passage: heading off on a Euro trip.
The anticipation before you get to the airport is all part of the excitement. Suitcase? Check. A new travel wardrobe? Check. Sunscreen? Check. Passport? Check. Cancer diagnosis? Check.
Wait, what?
Getting a cancer diagnosis the week before you go on a holiday of a lifetime isn't usually part of preparation plans but that's exactly what happened to Lauren Gribble.
Watch: This is Lea, she is an international exchange student who at 21 years of age was diagnosed with Hodgkins Lymphoma. We were able to follow her on the day she had her PICC line removed. Post continues below.
The social worker from Townsville first noticed something wasn't right when she saw spots of blood in her stools.
At first her GP chalked it up to haemorrhoids, but when her symptoms began to return on and off she decided to seek a second opinion. Another GP assessed Lauren's symptoms and encouraged her to have more testing done to investigate. At this point Lauren had been experiencing fatigue, bloating, stomach pains and cramps - all symptoms she had originally thought were associated with her menstrual cycle.