Earlier this year I was diagnosed with a skin cancer. That is, a skin cancer up. my. bottom.
In other words, ANAL cancer.
I mean, no cancer is sexy, but after saying "anal" six times a day to a series of horrified faces, you start to wish for the relative grace of "breast".
The diagnosis was confirmed four days before beginning a brand-new shiny role back in Adland. I'd taken six months off to see my only child out of kinder and into the heady world of school, and I was getting ready to jump back into Full Time World.
So, not only was this a terribly-timed diagnosis, it also meant that I had to contend with unemployed boredom as well as the crushing fear of imminent death. I mean, give a girl a break!
I'm pretty sure this boredom was one of the reasons I decided to Instagram my cancer.
Yes, you heard me correctly. I announced my cancer on Insta like some declare themselves engaged, or pregnant. More than a few people actually queried whether I was legit, suggesting maybe this was a really edgy viral marketing campaign for cancer awareness.
(Note to self: working in advertising can do terrible things to your cynic-meter…)
Via my Insta account I made it clear I was looking for Opt-Ins who'd be up for conversation (as I said, "this is a shitshow, not a sideshow") and then I kicked my overshare switch into hyperdrive. What I wasn't expecting was how much of a two-way street this channel would end up being. Baring all meant my mates felt safe enough to ask the un-askables.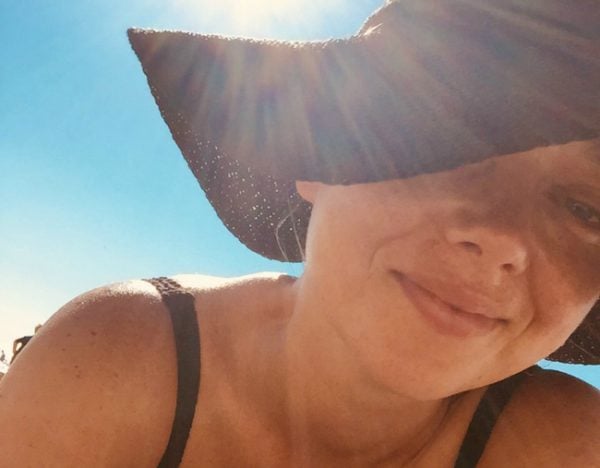 Questions started pouring in. I began to run little Q&A sessions, helping those who wanted to know what to say, or how much to do, for a friend with The Cancer.
This first question I received was also the one I saw the most, and so I decided to write up a handy little guide of 'What to do when someone tells you they have the cancer'. Snappy headline, right?
Here it is. So if you find yourself in the terribly awkward and supremely crap situation of a loved-one getting cancer, you won't put your foot into it.
1. Be honest, open and positive.
Try: "Aw MAN. That sucks! I'm really sorry to hear that."
Not: "Oh my god. Oh god. I'm so sorry. Oh, my darling. [starts crying]"