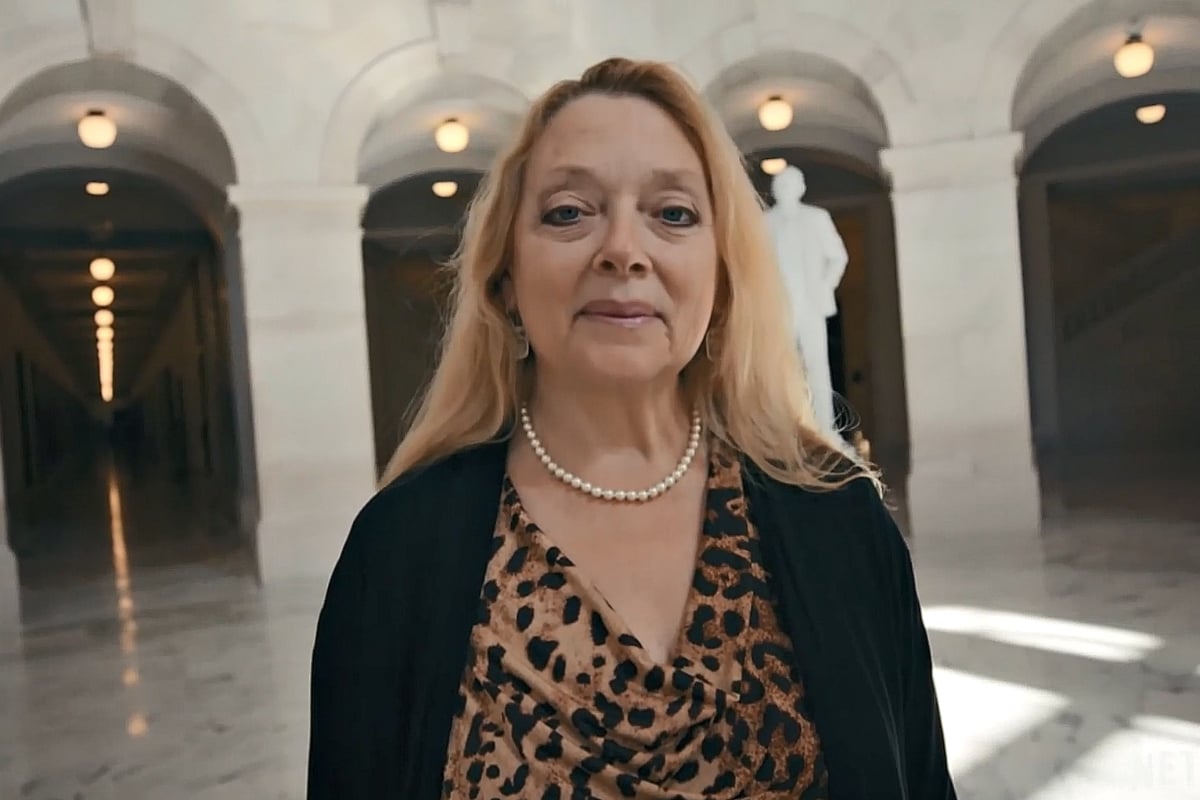 When Carole Baskin signed on to appear in the Netflix documentary, Tiger King, she believed she was going to be part of something big.
According to her husband, Howard, the series was pitched to them as the "Blackfish of big cats in captivity"; a "meaningful" expose on the exploitation of tiger and lion cubs by America's private roadside zoos.
As the founder of a big cat sanctuary in Florida, Carole Baskin no doubt expected to emerge from the project as some kind of saviour, or at least selfless advocate. Instead, she's emerged under a cloud of suspicion that she murdered her missing ex-husband, minced his remains and fed them to her beloved cats.
Watch: A glimpse of Netflix's Tiger King: Murder, Mayhem And Madness. Post continues below.


The sensational theory was presented by a number of participants in the documentary and is now being been bolstered by millions of viewers who, only two weeks ago, had likely never heard her name.
Through Tiger King — Netflix's most popular show right now — Carole Baskin certainly has become part of something big: trial by meme.
Tiger King's villain.
Filmed over five years, the seven-part documentary, directed by Eric Goode and Rebecca Chaiklin, is a bizarre, hypnotic true tale involving exotic cats, animal rights, polygamy, drug abuse, murder-for-hire and a federal investigation.
It centres around the adversarial relationship between Baskin, and Joe Exotic (real name Joe Maldonado-Passage) — a gay, mullet-wearing, gun-toting, big-cat breeder, private-zoo owner and wannabe country singer based in Oklahoma.
At the core of the series are allegations that Exotic pays to have Baskin killed as revenge over her quest to end the private breeding of big cats. But it's the allegations presented about Baskin's missing ex — one of the many, many stunning subplots of the series — that has generated some of the most intense reaction.
That missing man in question is Jack "Don" Lewis, a multi-millionaire last seen alive on August 18, 1997. Lewis' van was found at an airport in their home city of Tampa, Florida. Beyond that, well, there's been no trace of him since.
Tiger King touches on certain, purportedly revealing aspects of the case. Like that two weeks prior to his disappearance, Lewis filed a restraining order application against Baskin, in which he alleged she had threatened to kill him. The application was denied. Also, that Baskin believes he was becoming increasingly confused and disoriented and implies that he may have been living with some form of dementia.