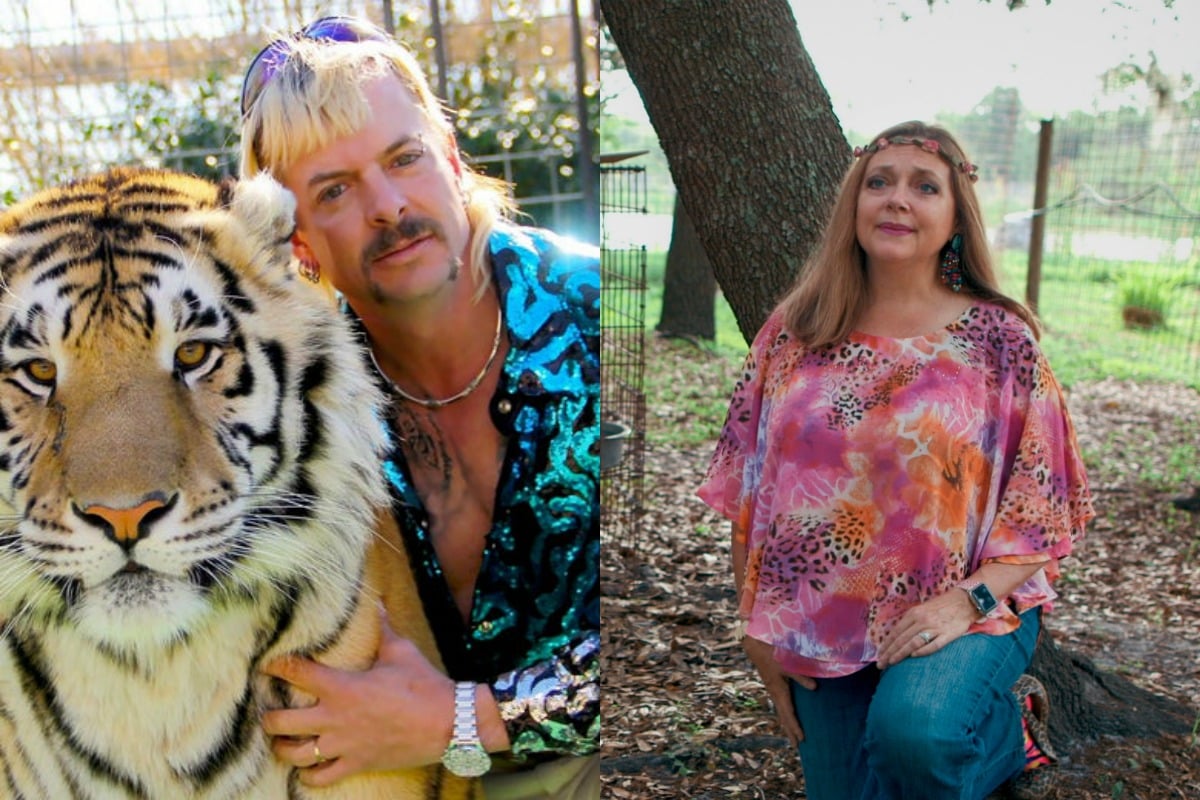 Netflix's latest true-crime series, Tiger King: Murder, Mayhem, and Madness, is certainly a wild ride.
In fact, in the grand scheme of things, the documentary series is probably the only thing on TV right now that's actually more insane than what's going on in the outside world. (And we all know that's saying a lot).
The new series dives into the weird and wonderful world of big cat owners and enthusiasts in the United States.
Watch the trailer for Netflix's Tiger King: Murder, Mayhem, and Madness below. Post continues after video.
Over the course of seven episodes, the documentary follows Joseph Maldonado-Passage, better known as 'Joe Exotic', who describes himself as a "gay, gun-toting cowboy with a mullet".
Along the way, the series also introduces a bunch of unique figures in the big cat world.
Over seven episodes, co-directors Eric Goode and Rebecca Chaiklin show these people's truly bizarre lives in a story that involves murder-for-hire, polygamy, a cult-like leader, a mysterious disappearance, heavy drug use and exploitation of both animals and humans.
And as wild as it all sounds, it's all based on an entirely bizarre true story.
Here's everything you need to know about the true story behind Tiger King.
Who is Joe Exotic?
Joe Exotic was born in rural Kansas as Joseph Schreibvogel.
From a young age, Joe knew that he was gay. In his younger years, one of Joe's siblings outed him to his father, who made him shake his hand in front of his mother and promise not to attend his funeral.
In the years that followed, Joe struggled with his father's disapproval, which eventuated in a suicide attempt.
Mamamia's daily entertainment podcast, The Spill, discuss Netflix's Tiger King. Post continues below.