There are few things in life more satisfying than a good documentary. They have the power to transform the way you think without making it feel like hard work.
The best documentaries offer us insight into private communities, explore untold stories, inspire empathy and, as cliche as it may sound, have the capacity to change the world.
With so many great docos out there, it's bloody hard to know where to start. And no one wants to waste an hour trying to find something worthwhile to watch.
So we've done the work for you. Here are the six best documentaries currently streaming on Australian Netflix.
Hot Girls Wanted
This 2015 American documentary, produced by Rashida Jones (Anne from Parks and Rec), follows the lives of several porn actresses, most of whom are under the age of 20.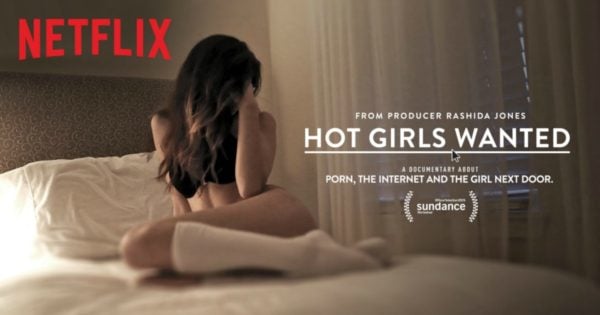 It explores their reasons for entering the industry, how easy it is for a web-savvy generation to end up making porn, and why most don't last long.
Hot Girls Wanted is a peek into a world we know so little about, and ultimately reveals why porn is such a viable option for young American women.
Audrie & Daisy
Audrie & Daisy was one of the most talked-about documentaries on Netflix last year.
Made over two years, it delves into the world of high-school sex attacks and how they play out on social media. It includes interviews with victims, families, friends and police who have had to navigate their way through a new type of crime, that in a number of cases has led to the assault victim taking their own life.
Incredibly produced, achingly emotional and ultimately terrifying, this film explores the role shame continues to play in sexual assault cases, and the new added threat of an online public sphere.
Twinsters
Twinsters, released in 2015, tells the true story of identical twin sisters who were separated at birth.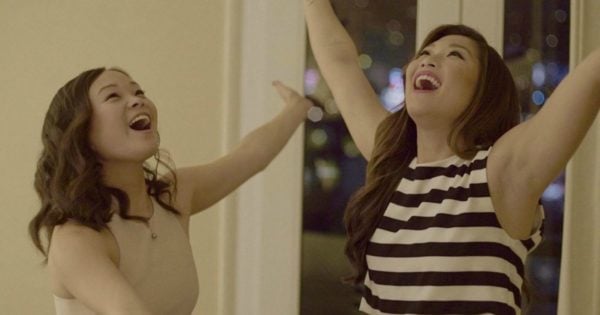 It begins with Samantha Futerman receiving a friend request on Facebook from someone who looks exactly like her. She starts speaking to Anaïs Bordier, who lives on the other side of the world, and they discover they share the same birthday.
The story that unfolds is absolutely fascinating.
13th
Currently in the United States, there are more African Americans under criminal supervision, than all the slaves back in the 1950s.
150 years in the making, 13th explores the mass incarceration of people of colour and how that plays out in a prison system that is becoming increasingly monetised.
13th has garnered critical acclaim, receiving a host of awards, and a score of 97% on Rotten Tomatoes.
Blackfish
The 2013 documentary Blackfish, which explores the captivity of killer whales by SeaWorld,  has changed the course of history.
Monique Bowley, Mia Freedman and Holly Wainwright offer their recommendations on what to watch this summer. Post continues below. 
It features Tilikum, a killer whale which was held by SeaWorld and was involved in three deaths. The film argues that animals experience extreme stress, and that water parks have been dishonest about the impact captivity has on killer whales' life expectancy and wellbeing.
Since its release, SeaWorld profits have dropped by 84%, and it was announced in March last year that the breeding program would end immediately and thus this generation of killer whales will be the park's last.
Blackfish was nominated for a BAFTA Award for Best Documentary and has a Rotten Tomatoes rating of 98%.
The Internet's Own Boy: The Story of Aaron Swartz
This was one of the most unexpectedly brilliant documentaries I've ever watched.
The Internet's Own Boy depicts the life of Aaron Swartz, one of Reddit's co-founders. Reddit is currently the seventh largest website in the US, attracting more than 234 million users a day.
Swartz was a revolutionary who could be considered one of the founding fathers of the Internet. His story explores internet activism, a fight against the feds, and his ultimate, suspicious, death.
Rotten Tomatoes, which rates the film 93%, calls it "informative and enraging in equal measure".