There are few things in life more satisfying than a good documentary. They have the power to transform the way you think without making it feel like hard work.
The best documentaries offer us insight into private communities, explore untold stories, inspire empathy and, as cliche as it may sound, have the capacity to change the world.
With so many great docos out there, it's bloody hard to know where to start. And no one wants to waste an hour trying to find something worthwhile to watch.
So we've done the work for you. Here are the six best documentaries currently streaming on Australian Netflix.
Hot Girls Wanted
This 2015 American documentary, produced by Rashida Jones (Anne from Parks and Rec), follows the lives of several porn actresses, most of whom are under the age of 20.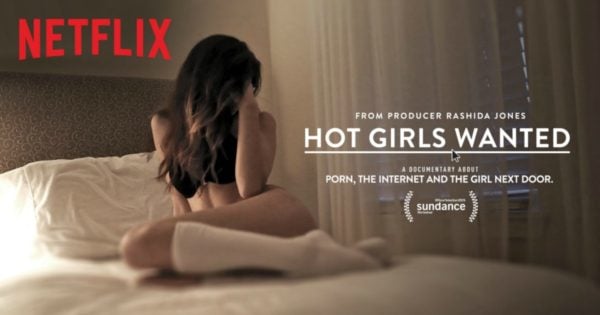 It explores their reasons for entering the industry, how easy it is for a web-savvy generation to end up making porn, and why most don't last long.
Hot Girls Wanted is a peek into a world we know so little about, and ultimately reveals why porn is such a viable option for young American women.
Audrie & Daisy
Audrie & Daisy was one of the most talked-about documentaries on Netflix last year.
Made over two years, it delves into the world of high-school sex attacks and how they play out on social media. It includes interviews with victims, families, friends and police who have had to navigate their way through a new type of crime, that in a number of cases has led to the assault victim taking their own life.
Incredibly produced, achingly emotional and ultimately terrifying, this film explores the role shame continues to play in sexual assault cases, and the new added threat of an online public sphere.
Twinsters
Twinsters, released in 2015, tells the true story of identical twin sisters who were separated at birth.