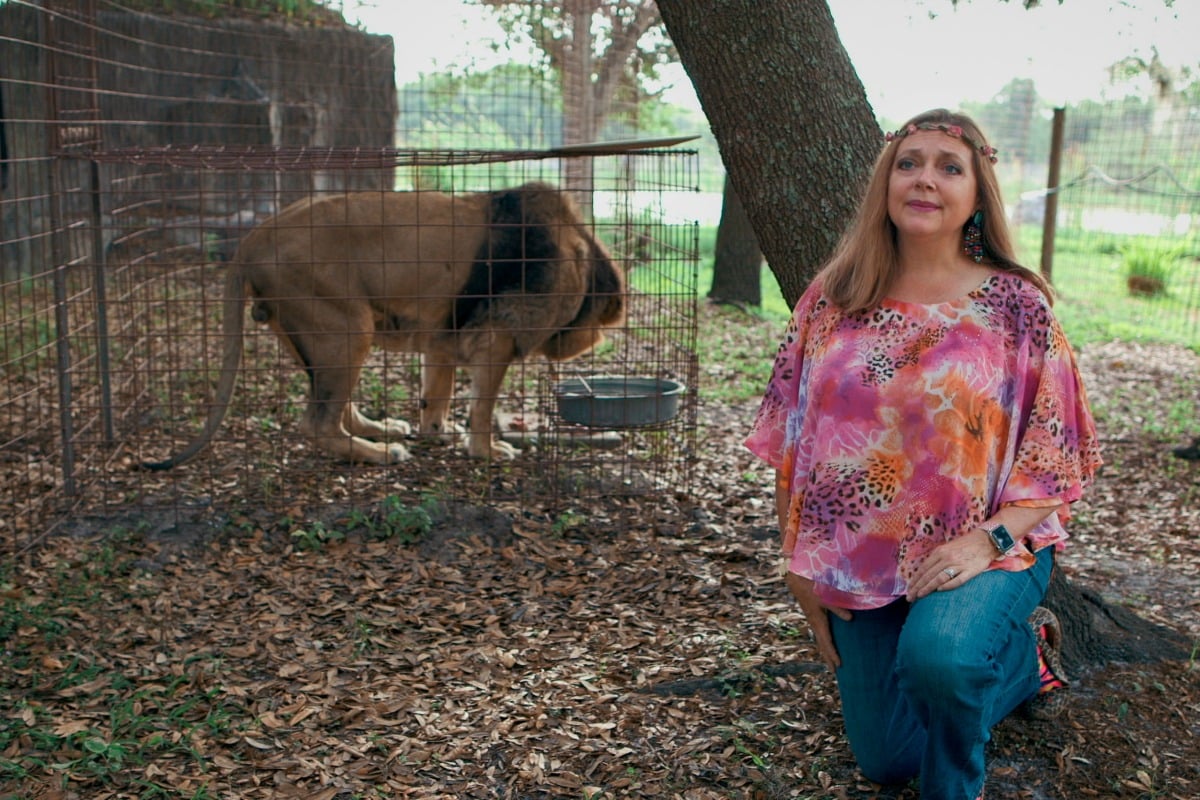 If there's one main question that's come out of Netflix's bonkers documentary series Tiger King (other than… Can Joe Exotic really sing?) it's about whether Carole Baskin had anything to do with the disappearance and presumed death of her husband Don Lewis.
Exotic didn't exactly hide his hatred for Baskin, the owner of Big Cat Rescue. Throughout the series he threatened her, staged her murder using dolls and sent her live snakes in the mail… Before being found guilty of murder-for-hire for hiring a hitman to kill her.
But even so, Baskin has come out of the series as the internet's 'villain', mostly due to the cloud over her former husband's disappearance.
The trailer for Tiger King. Post continues below video.
The series' third episode was largely focused on the disappearance of Lewis, who Exotic and others in the big cat community allege was murdered by Baskin.
Baskin has maintained her innocence for more than 20 years and the case remains unsolved.
Carole Baskin and Don Lewis.
Baskin met Lewis, a millionaire businessman, in 1981. She was 20 years old and he was 42.
Both were married at the time and when Baskin was 24, she left her husband to be with Lewis.
In 1992 the pair purchased their first animal, a bobcat. From there, their animal count increased with more bobcats and lynxes and they opened their wildlife sanctuary, Wildlife on Easy Street, which would eventually transform into Big Cat Rescue.
The direction of the business became a major issue in their relationship. Baskin wanted to collect the animals and offer them sanctuary, whereas Lewis saw them as a breeding and monetary opportunity.
Mamamia's daily entertainment podcast The Spill discusses Tiger King. Post continues below audio.
The documentary mentions that Lewis was unfaithful and may have had a mistress in Costa Rica. There were also suggestions that Baskin wanted to get her hands on Lewis' money.