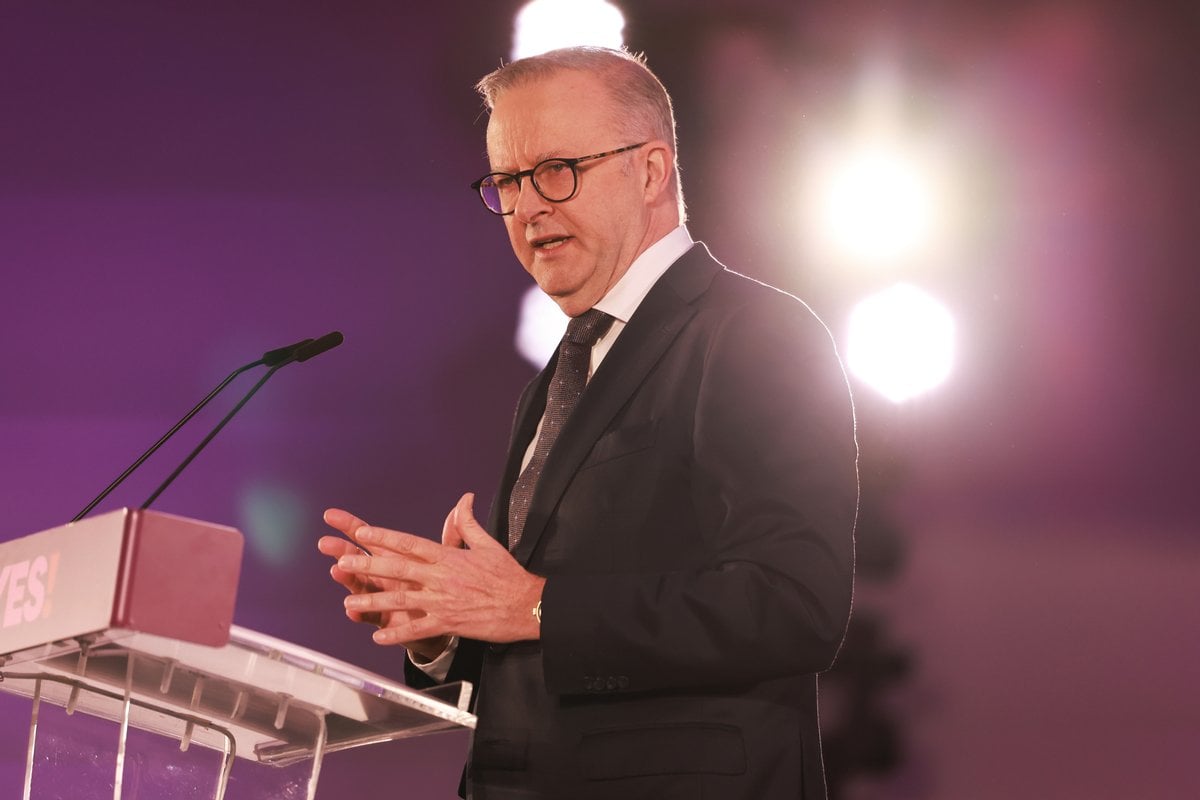 The discourse around the Indigenous Voice to Parliament has become complex in recent months. Prime Minister Anthony Albanese insists it is a straightforward idea.
"It's one that firstly comes from Aboriginal and Torres Strait Islander people themselves after literally hundreds of meetings and consultation, in many years leading up to the Uluru statement in 2017," he said on Mamamia's The Quicky this week.
"And it's a simple proposition. It's a proposition of recognising First Nations people in our founding document, our Constitution.
"The form of recognition that Indigenous Australians are asking for is just a voice, an advisory body, so that government and parliament can listen to the views of Indigenous people about the matters that affect them.
"It is about doing that so that we can get better results."
Watch: What country means to Indigenous people. Post continues below.
Albanese urged Aussies to note that the upcoming referendum vote on October 14 isn't about politics or supporting a certain political party.