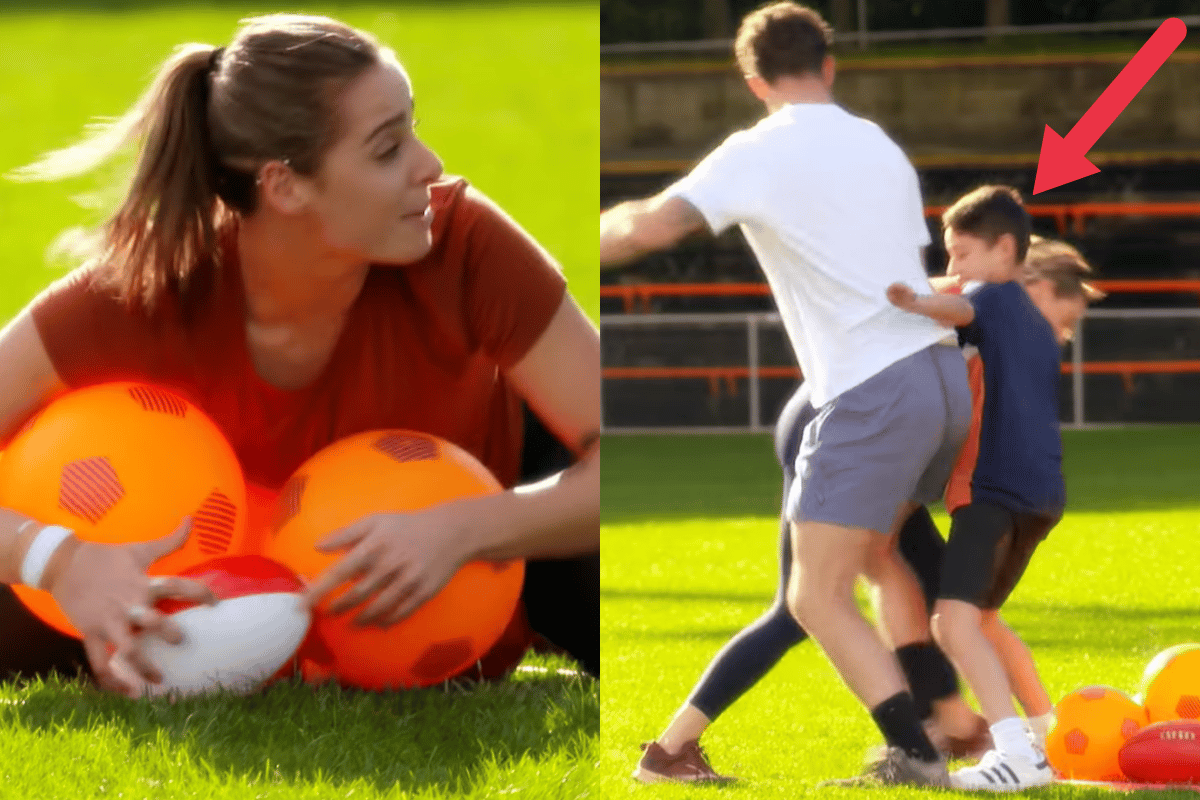 To catch up on all The Bachelorette Australia 2021 recaps and gossip, check out Mamamia's recaps and visit our The Bachelorette hub page.
Welcome to another week on The Bachelorette, and we're finally getting down to crunch time.
With hometowns looming, Brooke selects frontrunner Holly to come on her second single date.
After doing a traditional weaving workshop together, Brooke and Holly open up about their feelings for each other.
Watch The Bachelorette 2021 trailer below. Post continues after video.
During their D&M, Holly admits that she hasn't taken a girl home to meet her family before.
"I really want to introduce you to my mum and sister," Holly shares. 
"They mean the world to me, and you would be the first girl that I've brought home to my mum," she adds.
"That thought doesn't scare me, that excites me. I want her to know you, and I want you to know her."
But... there's a slight roadblock.
While Holly is based in New South Wales, Brooke is based in Victoria.
"Everything feels right, and I think everything feels really beautiful," Brooke shares.
"It's just trying to figure out logistically how it would happen." 
Listen to Mamamia's daily entertainment podcast, The Spill, below. Post continues after podcast.
But enough about feelings. 
It's time for the group date. And yes, it involves... unnecessary physical activity. Again.
The group date begins and a horde of small children are ordered by Osher to pick contestants for their teams, one by one.