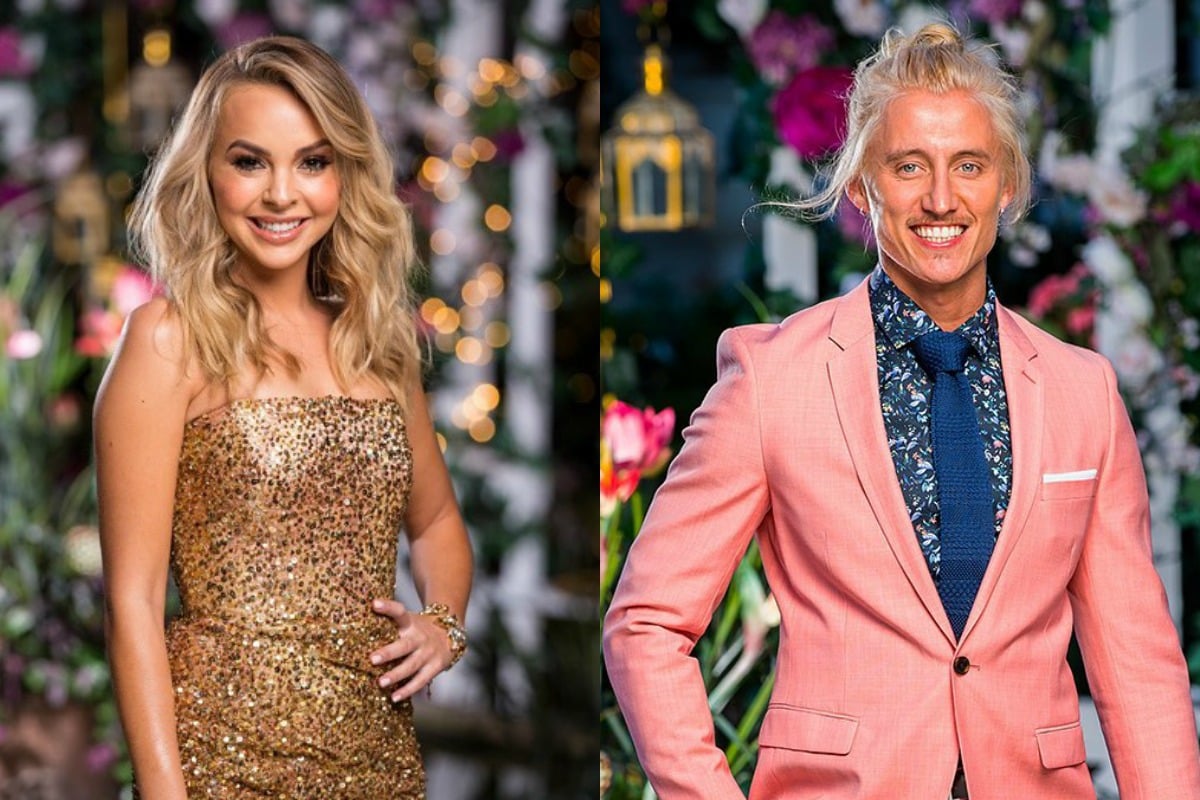 1. The clue that proves that Ciarran definitely doesn't win Angie's heart on The Bachelorette.
Prepare yourselves. A pretty big Bachie clue has just surfaced and it strongly suggests that fan favourite Ciarran Scott does not win Angie's heart on The Bachelorette.
It appears that Ciarran has been out and about with his ex-girlfriend and former Bachelor contestant, Renee Barrett.
According to the Daily Mail, Renee, who briefly appeared on Matt Agnew's season of The Bachelor, shared a photo of herself on a date with a man who bears a striking resemblance to Ciarran.
We can't say for certain if the mystery man is Ciarran because his face is concealed. But if it is, then it would mean Ciarran has added a new neck tattoo since leaving the show. And I mean, if it wasn't Ciarran, wouldn't it be odd that she's editing her friend's face out?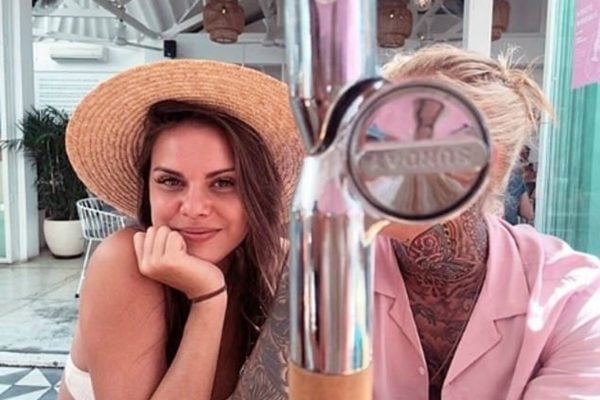 Renee also posted a photo of herself out with friends, one of which also looks similar to Ciarran (top right). But the faces have been concealed. Suspicious.