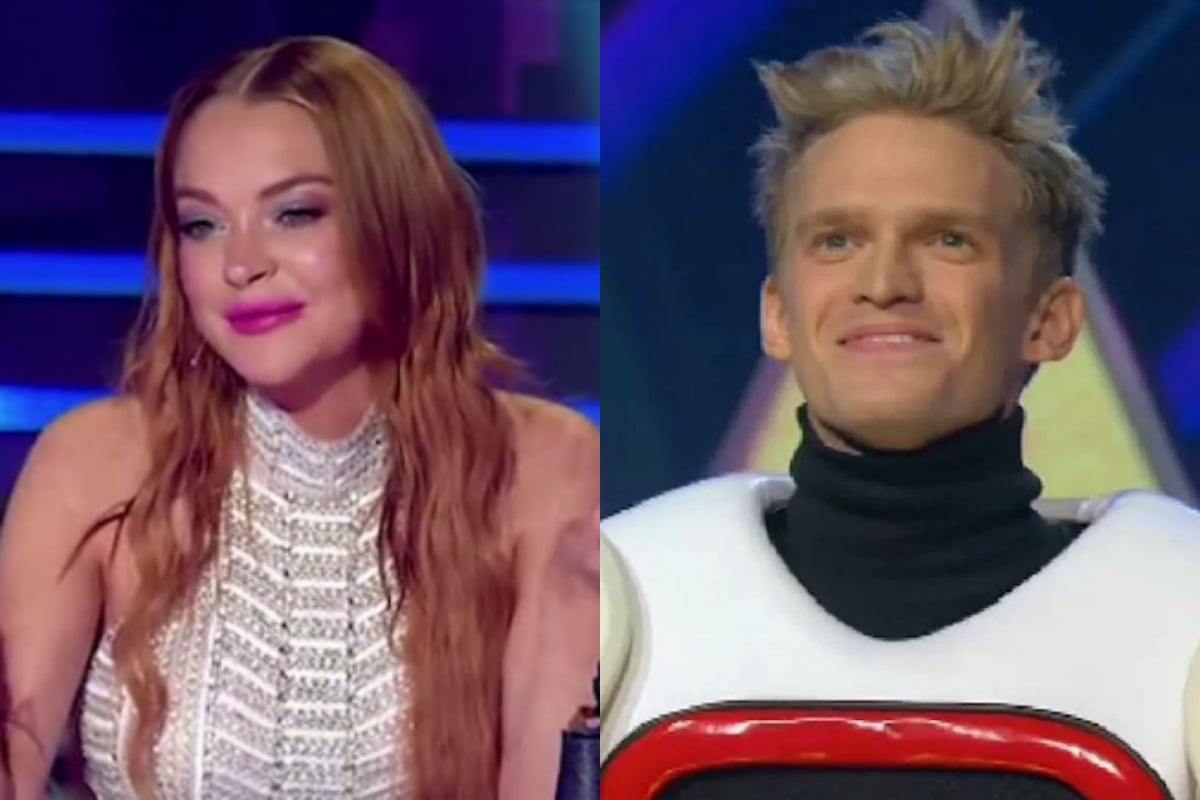 Family is more important than legally binding contracts for The Masked Singer judge Lindsay Lohan.
Well… sort of. ¯\_(ヅ)_/¯
As if watching a singing monster and frantically googling 'The Masked Singer conspiracy theories' wasn't enough for us, the end of Australia's weirdest yet most endearing reality show has brought about some major scandal are we are HERE FOR IT.
After the Robot a.k.a Cody Simpson a.k.a Miley Cyrus' new boyfriend was named as the winner, Lindsay took to Instagram to… uh, ridicule him?
Cody Simpson is unmasked as the Robot on The Masked Singer. Post continues below video.
You see, Cody apparently dated Lindsay's younger sister Ali in 2018. Who knew?
After The Masked Singer finale aired, Lindsay shared a now-deleted post to Instagram with a truly wild caption.